Disclaimer: This article is in no way sponsored.
---
If you're an avid Seedly fan (a.k.a following us on our Seedly socials), you would have known that the Seedly team took a day trip to JB last week.

The type of jokes our co-founder Kenneth cracks sometimes.
It has become somewhat a yearly tradition for the Seedly folks to hit up our friendly neighbour up north for great food and pocket-friendly activities to do.
TL;DR: Keep Track Of Your Spendings (Even For Foreign Currencies)
Travelling is all fun and games – until you have to keep track of how much you're actually spending.
For most of us who likely count everything down to the dollar, you're going to want to find a way to make sense of all your spendings while travelling before you realise you've greatly exceeded your budget and go home broke.
Simply add an overseas cash "wallet" within the Seedly app using the steps here:
Click on "Add Account" in the Accounts tab
Choose "Cash" and enter wallet details
Here you can also change the currency from SGD to the relevant currency (MYR in this case)
Once wallet is created, add transactions on the go in MYR and the app will log it in in SGD for you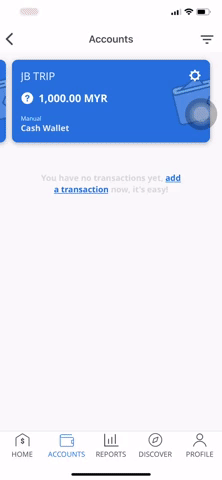 No more fumbling with calculations of changing currencies just to find out how much something costs in your home currency!
---
Here are 10 Things You Should Not Miss On Your Day Trip To JB
Read first: How to skip the line and cross the causeway in under 15 minutes
Get the most bang for your buck!
Massage
Famous Banana Cake
Do your hair
Go Kart
Eat Curry Fish Head
Watsons
Pump Petrol
Cafe Hop Affordably
Friends Bonding! Laser Tag and Escape Room
Watch a Movie
1. Massage
Getting pampered in an atmospheric spa can leave you feeling calm and free of the Singaporean-induced stress for a couple of days. So why not do it, for cheap?
The Seedly team got all the kinks in our limbs and back ironed out at SQ Massage and Nails on the ground floor of KSL City Mall. Their special packages for full body and foot massage start at just RM112 (~SGD37 only!)
Ground Floor & L2-01a, KSL CITY, 32, Jalan Seladang, Taman Abad, 80250 Johor Bahru
Opening Hours: 7 days a week, 10am to 10pm
Another highly-recommended massage parlour by our community would be Bangkok Spa at Jalan Abiad. A good price gauge would be its foot massages which cost RM91 (SGD $30) for 60 minutes.
Not the cheapest deal out there, but judging by its good reviews, it must be of quality.
Jalan Abiad, Taman Pelangi, 80400, Johor Bahru
Opening Hours: 7 days a week, 11am to 5am
2. Banana Cake
Have your cake and eat it too. But what no one really told you is that you have to earn it by waking up really early to queue for this legendary banana cake!
The bakery sells its delicious banana cakes affordably at only RM10 (SGD $3.30) for big boxes of 10 cakes, as well as other classics such as Otah Buns and Coconut Buns.
Opening Hours: 7.30am to 5.30pm
13, Jalan Tan Hiok Nee, Johor Bahru 80000
3. Get Your Hair Done
The most convenient option would be just to head to City Square Mall right past the customs to get you hair fixed. If you want something more elaborate like a full-head dye or perm, the cheapest prices we have sieved out from City Square Mall would be from the popular Thomas & Guys salon (J4-02 & 03) and Protrim, the salon right beside offering similar prices.
Address: 106, Jalan Wong Ah Fook, 80000 Johor Bahru, Johor, Malaysia
Opening Hours: 10am to 10 pm, daily
4. Go Kart
One place our community recommended as a hidden gem would be Permas Go Kart. It is priced affordably at RM35 (SGD $11.50) for beginner carts on weekdays and RM40 ($13.50) on weekends for 10-minute games.
Nothing screams a childhood thrill like Go Kart does.
Permas Go Kart
Address: Lot. 681 Jalan Permas Jaya, Johor Bahru 81750, Malaysia
Opening Hours: Monday to Friday, 10am – 7pm. Saturday and Sunday, 8am – 7pm
5. Curry Fish Head
Photo Credits: Royston S (Mar 2018)
Unlike the rest of the world…food can truly motivate any Singaporean or Malaysian to travel the distance for.
One popular recommendation was Kam Long Curry Fish Head, where prices start from RM20 (SGD$6.70)! What a steal for scrumptious food.
The fish head's fresh but the queue is always long, so be prepared to wait when you get there!
Kam Long Curry Fish Head
Address: No. 74 Jalan Wong Ah Fook, Johor Bahru, Malaysia
Opening Hours: 8am to 4pm, daily
6. Watsons
This one's a favourite, I can attest to it. Watson's makeup and beauty products are priced cheaper than that of Singapore's.
Prices go down as much as 30%, imagine how much you can save buying contact lens saline saolutions and vitamins! Plus, you can use your Watsons Member Card from Singapore in the JB stores!
Nearest Watsons: JB City Square
Address: LOT M2-06-LOT M2-11 LEVEL 2, 106 & 106 JLN WONG AH FOOK, Johor, Johor Bahru, 80000, Malaysia
Opening Hours: 10am to 10pm, daily
7. Pump Petrol
This is what your worldly uncles and taxi drivers will tell you. Trust us, take the tip.
Fuel prices are cheaper by almost half when you fill your fuel tanks up across the borders. Most of the petrol stations are near Tuas and Woodlands Checkpoints.
8. Cafe Hopping
Instagram just cannot get enough of all the hipster cafes along the streets of Johor Bahru. The hypes started from Kone, The Replacement Lodge, Flower In The Window and so on which offer not just affordable "cafe food" but also nice shots of their plates and musings.
Food here costs about $9 to $13, compared to the high $20s we will see on Singaporean Cafe menus.
Seedly had a nice brunch in this super-made-for-Instagram cafe called Tropique cafe. It is a bit ulu, though.
Address: Lot D, Jalan Ekoflora 1, Taman Ekoflora, 81100 Johor Bahru
Opening Hours: Open daily, 10am – 11pm
9. Bond With Friends
Our community also recommended some fun team bonding activities at an affordable price. This can be a serious new consideration for company bonding activities or simply a weekend getaway with your friends. Laser Tag at Laser Battle Johor charges RM50/pax ($17) for 3 games, up to 1 hour. Laser Tag games are usually $28/pax for an hour game elsewhere in Singapore.
Escape Room, Lost In JB, as recommended by one of our community members is also an affordable, fun choice priced at RM42/pax (SGD $14)
Address: Johor Bahru City Square Mall
Lost In JB
Address: G10&11;, Block A, Akademik Suite,
No.2 Jalan Austin Heights Utama,
Taman Mount Austin, 81100. JB
10. Cheap Movies
Don't forget to end the day with your favourite blockbuster (ahem Avengers ahem), only at RM9 (SGD $3) for adults! The nearest cinema is just at Johor Bahru City Square, mmCineplexes.
---
To end off… the Seedly team had a hearty dinner at a Korean barbecue place with a view of the waters and even Singapore's coast. Ask us where this was if you're keen to find out 😉

Whether you love or hate our content... WE WANT TO HEAR WHAT YOU THINK!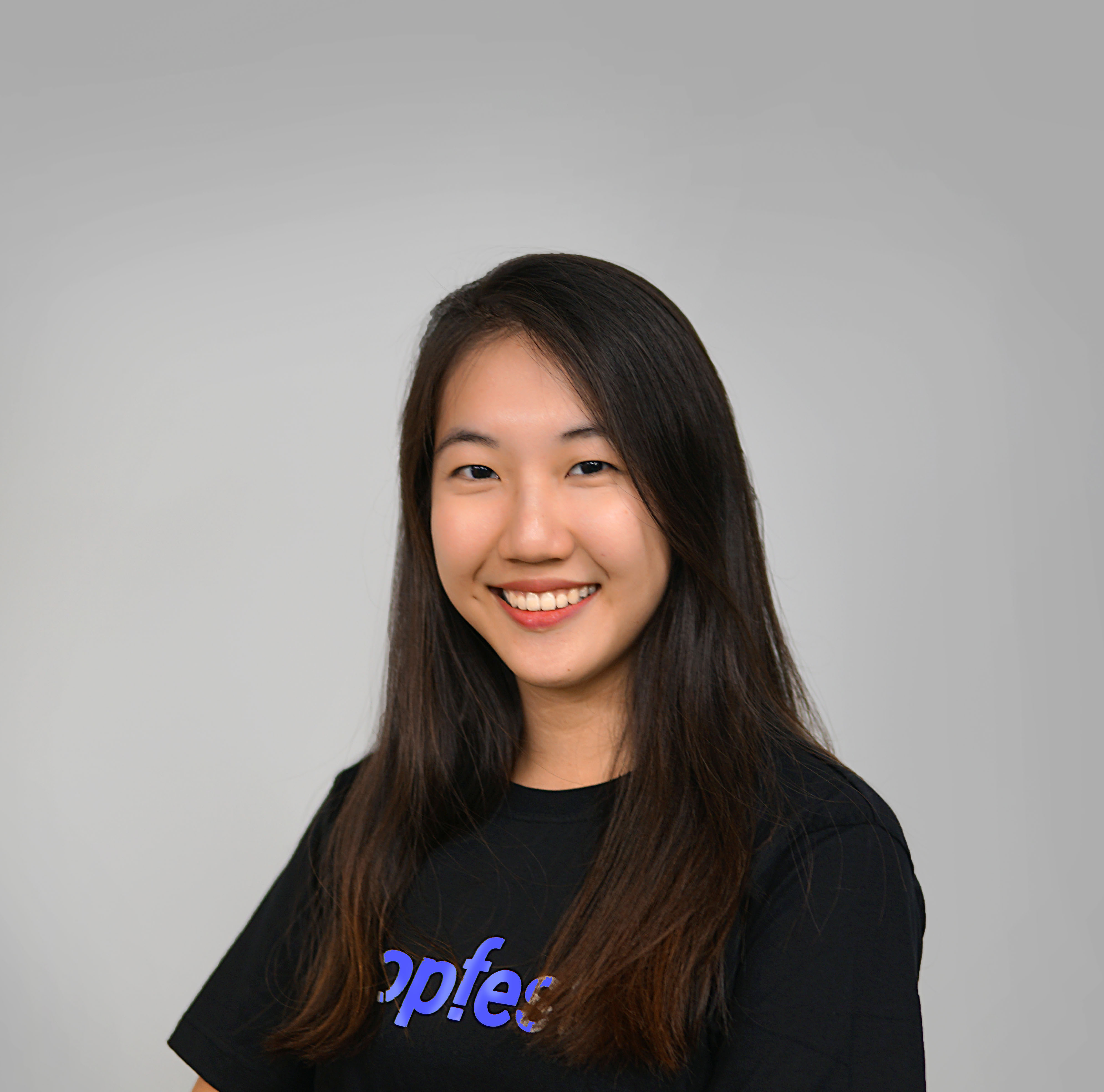 About Ruth Lum
Breaking down 'chim' finance knowledge into manageable pieces so you don't have to.
You can contribute your thoughts like Ruth Lum
here.