Are You Switching to e-Angbaos This CNY? Save Your Time & Earth
Xue Miao
●
Are you giving out red packets (ang bao) this year?
For Chinese married couples, this act of giving ang bao is a key part of Chinese New Year as it symbolises blessings to the younger generation and filial piety to the older relatives.
Whether you're a seasoned giver or recipient, you will have to participate in a simple exchange somehow.
But, before doing that, do you realise no matter how unique and intricate the red packet designs are, you dump them immediately once the cash is taken out?
Hands up if you do this 🙋‍♂️
Given how cashless we are since the pandemic days, instead of camping for new cash and wasting paper, why not try a fuss-free way of gifting?
---
TL;DR: Should You Switch to e-Angbaos? How to Send e-Angbaos?
Click here to jump:
---
Why Should You Choose To Give an e-Angbao Over Physical Red Packets?
The amazing thing about e-Angbao is that you can still say '恭喜发财,红包拿来' because all you need to do is to scan a QR code or transfer funds via PayNow or PayLah!
Just imagine the possible long queues you will encounter…
Even though there are pop-up ATMs and self-service touchpoints to exchange new notes, the POSB live map shows that you can expect to wait at least 30 minutes just to exchange cash!
What's even more time-consuming?
Preparing the ang baos itself!
I do know people who spend hours deciding which red packets to use, how much to give, and how many extra ang baos to prepare for unexpected guests.
Besides, red packets are extra costs if you're buying them.
Let's not forget, what is the essence of ang bao gifting?
It's to give blessings.
And that is why e-angbaos are becoming popular – $8.5 million is particularly popular amongst was gifted via DBS QR Gift during CNY2022, which was six times the amount in 2019 when the e-angbao service was first launched.
If you would like to skip some visiting but still want to give your blessings, you can deliver your ang bao digitally!
Save Your Time And Save The Earth
Needless to say, without paper printing, digital ang baos are more environmentally sustainable.
It reduces the printing of new notes which would usually be returned to banks after each festive season.
According to the Monetary Authority of Singapore (MAS), 330 tonnes of carbon emissions are generated by the production of new notes for each Chinese New Year.
That's the weight of about 82.5 elephants… 🤯
Also, MAS announced that it would stop issuing "good-as-new" dollar notes this CNY.
e-Angbao Giveaways & Gifts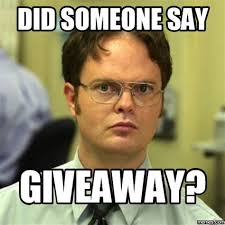 Last but not least, some places are also running giveaways to encourage more people to adopt e-angbaos.
Which means having the chance to win money while gifting money!
---
How Can You Gift or Receive an e-Angbao?
DBS
DBS offers two choices – going fully digital with DBS eGift, or gifting in person with DBS QR Gift.
DBS eGift
You need to have PayLah! to be able to do this.
Open DBS PayLah! and select "Pay'
Toggle "Send as eGift" to add a festive greeting
Enter the amount you wish to gift. You can also leave a message.
Personalise your eGift by selecting your preferred animation.
Review and send it to your recipient.
Redemption of DBS eGift
Recipients will be notified when an eGift is received, and the amount is instantly credited into PayLah! wallet.
DBS QR Gift
This is for those who wish to still have the personal touch of an ang bao, but wish to skip the queueing of new notes!
DBS QR Gift is a card with a QR code embedded behind it for recipients to scan and receive money.
You can load up the card with values and this does not take away the physical act of gifting!
If you're someone who values efficiency, you can also load up to 10 QR Gift cards in one go!
QR Gift cards are available for free at all DBS/POSB branches and DBS Treasures Centres. You can also order the QR Gift cards online.
How to Load DBS QR Gift Cards
The process is quite straightforward, but you will need to have the physical QR gift cards first.
Here's how you can prepare your ang baos via QR Gift Cards:
Scan the DBS QR Gift card in DBS PayLah!
Continue scanning up to 10 DBS QR Gift cards, one at a time
Load an amount, along with a message, and choose your preferred validity period (up to 8 weeks from date of loading)
Customise your DBS QR Gift from a selection of CNY animations
Review and confirm your transaction
Your DBS QR Gift cards are ready to be gifted.
Note: the QR Gift card is only valid for one-time use only. After redemption or cancellation, the QR code cannot be reused. Also, a maximum amount of $999 can be loaded onto each QR Gift card.
Redemption of DBS QR Gift
Recipients do not need to be DBS/POSB customers to receive the QR Gift.
For DBS PayLah! users, you can open your DBS PayLah! app and select "Scan".
Scan the QR Gift card and tap to open the Gift.
For non-DBS PayLah! users, you can redeem via PayNow instead.
Just scan the QR Gift card with the mobile camera, log into SingPass via the mobile web browser and choose the linked account to receive the money.
Stand a Chance to Win a Tesla Model 3 When You Gift or Redeem a DBS QR Gift
If you're still hesitating about whether to go digital when you gift, this might convince you.
Stand a chance to win a Tesla Model 3 and receive $18 cashback!
In order to qualify, all you gotta do is to gift or redeem a QR Gift Card and eGifts from 3 Jan to 5 Feb 2023
You can double your chance to win the cashback if you're an existing user who used DBS' digital gifts during CNY last year!
This promotion is limited to the 1,000 PayLah! customers with the most qualifying transactions.
e-Angbaos by Citibank, OCBC, Maybank, Standard Chartered and UOB
Customers of these banks will also be able to send e-angbaos digitally via PayNow as well.
There will also be functions including specially designed Lunar New Year backgrounds and Chinese New Year greetings.
These messages can be sent via SMS or WhatsApp as well.
Do note that both the sender and recipient need to have PayNow accounts for this to be successful.
How to register for PayNow
For individuals with no PayNow accounts, PayNow can be easily set up with different banks using different methods.
Individuals can choose to register for PayNow with either their NRIC number or mobile number.
Registration usually can be done via SMS, digital banking apps, or internet banking.
For specific steps, do approach the respective banks' websites for more information!
YouTrip 兔 (Too) Huat 兔 (To) Handle
For multi-currency card users, you might be able to win cashback and prizes when you spend in foreign currencies or send e-ang baos!
From 20 Jan to 3 Feb 2-23, start gifting e-ang baos with YouTrip Send and you will stand to win $888.
Every e-ang bao sent earns you additional chances of winning the grand prize of $888:
$8 – 1 chance
$88 – 5 chances
$288 – 10 chances
---
Afterthoughts
Perhaps the older generation would still prefer giving ang baos in its physical form.
However, this way of gifting sends a signal that our society is likely ready to move towards achieving the goal we set out to achieve.
How are you giving or receiving ang baos this year?
Share your thoughts with us on Seedly!
About Xue Miao
A
millennial
who is learning to adult. She doesn't believe in the rat race and hopes to live on a farm someday.
You can contribute your thoughts like Xue Miao
here.