Coin Deposit Machines In Singapore And Hacks To Avoid Coin Deposit Fees!
I have a few friends who don't like handling their loose change. They would normally just drop their coins in their pockets and forget about it, which leaves them to a bunch of coins in their pockets at the end of the day. Within a few months, the coins accumulated could fill up an averaged sized cookie jar!
I keep most of my loose change in a piggy bank (it's actually a frog), it does take me a while to fill it up because I still do use coins for my purchases especially at hawker centres but when it comes to depositing the coins, the fees that coin deposit machines has can be quite painful!
What Can We Do With Our Coins?
Coin Deposit Machines or at Banks
Change with Shop Owners
Use on Vending Machines
Self-Checkout counters at Grocery Stores (here's the hack!)
Using Coin Deposit Machines or Deposit at Banks
You are able to go directly to your local Bank to deposit your coins or even using the coin deposit machines (only POSB/DBS provides this service as of right now), however, at a fee.
Coin Deposit Fees In Singapore
BANKS
100 coins
1,000 coins
POSB/DBS
S$0.015 per piece
$15

OCBC
$1.50 (over the counter)

$1.20 (via ATM, at $0.012 per coin)


$15 (over the counter)

$12 (via ATM)
UOB
$2
$20 ($2 for every 100 pieces or part thereof

CIMB
$5
$50 ($5 for every 100 pieces or part thereof)

Singapore Mint
–
$3.75

Certis
–
$3.50
In DBS/POSB's case, if you have 1000 coins on hand, that is S$15 charged. It can be really painful if you have a number of small coins like 10 or 20 cents. 
However, DBS/POSB automatically waives off the coin deposit fee if it is deposited in:
POSBkids Account (until the kid turns 16 years old, only for the first 1,000 pieces per month)
POSB Child Development Account
You know what to do if you have any kids or nieces/nephews of your own.
If you don't, UOB allows you to deposit your first 199 coins for free, with a thousand coins in your hand, that would require you about 5 transactions with the bank. (Doesn't sound too bad aye?)
Advantages Of Depositing Your Coins At A Coin Deposit
Saves you time, definitely!
This requires low effort and you get the main bulk of your money deposited.
Disadvantages Of Depositing Your Coins At A Coin Deposit
Time Consuming
The coin deposit machine can only take so much on its tray. Don't expect the machine to be able to take your entire bag of coins at one go!
Heavy to bring
Imagine lugging this much coins to the coin deposit machine nearest to you. My hands hurt just by looking at this picture.
IT'S EXPENSIVE
S$0.015 per coin doesn't seem much until you deposit tons of coins till you feel the pinch.
Low effort but the opportunity cost, in this case, is $90.30. That is 40 cups of bubble tea you are foregoing!
Read also: Cheapo Hacks To Save Money That We Learnt On Hardwarezone Forum
Which Coin Deposit Machine Is The Best?
That said, across the banks, POSB and OCBC are the cheapest with coin deposits at $0.015 per piece. If you're thinking of depositing your coins over the counter, OCBC is probably your best bet.
At $0.02 per piece, UOB rates are a little above that of POSB and OCBC. CIMB rates are the steepest, at $0.05 per piece.
While these fees are relatively small when you're depositing say, $50-$100 worth of coins, the few cents would make a difference if you are depositing coins in the thousands.
Of course, if you are depositing a thousand or more coins, going to Singapore Mint, or Cetris will give you the best bang for your buck.
---
So apart from using the lazy way out, depositing them into the coin deposit machines, what else can we do?
The #SeedlyCommunity came up with some really creative ways to convert your loose change into notes at little or almost no cost.
How To Change Your Coins To Notes For Free!
1. Changing with Shop Owners In Hawkers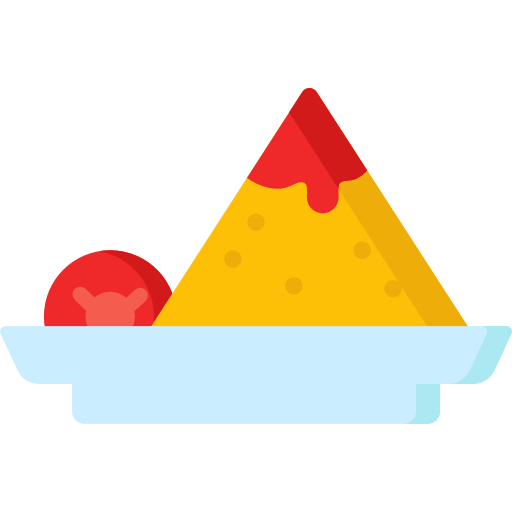 Some tips that were exchanged in the #SeedlyCommunity for changing your coins with your favourite ban mian store,
Change with them during off-peak hours
Packing them in bags of 20 cents, 50 cents, and 1 dollar respectively.
Having them pre-count helps the shop owners a lot, of course, make sure you have got the numbers right!
You get to engage in conversations and be good friends with them!
Maybe buy from them before you do so
They would be eternally grateful for you as they do need coins to provide change as their customers would always pay with notes. Some bank also charges them a fee to convert notes for coins and you saved them time on a visit to the bank!
For those thinking of doing this, do note that some stalls may reject huge amounts of 5-cent coins, and they are allowed to do so.
According to the Monetary Authority of Singapore,  while currency notes and coins issued by the authorities are legal tender, a payee can choose to put up a "written notice to the payer that he would not accept as payment all or any of the denominations of currency notes or coins in satisfaction of a debt".
So the next time you change your coins at a hawker center, do look out for any signages to see if they refuse 5 cent coins ;).
2. Spending Your Coins At Vending Machines
There are two parts to this:
Buying drinks from vending machines
Changing your smaller coins into bigger coins
For example: Putting a dollar worth of your 10/20 cents coins into the vending machine and pressing the coin eject button, the vending machine will return you a dollar coin if you are lucky. (Warning: Don't try this on older machines, they might just eat up your coins!)
3. Self-Checkout Kiosk at Grocery Stores Like Sheng Siong Or Fairprice
It was shared in the #SeedlyCommunity that you are able to throw $100 worth of coins for something that costs $2, and you will get back $98 mostly in notes. Are you shocked yet?
It was tried and tested by a few of our community members with proven results. Some places that have the self-pay kiosk are some NTUC Express and Sheng Shiong outlets.
We know this option is not entirely free, but you are making a purchase with your $2, rather than getting charged $2 by the bank for nothing!
Also, the machines at Sheng Siong also has a specific coin exchange function. With a minimum of $100 in coins, you can exchange them at the machine during their off-peak hours, from 1-5pm daily.
Do try this out and let us know if it worked for you!
4. Depositing Your Coins Into A Child's CDA Account
As mentioned above, another way to save on the fees is to deposit your coins for free to your child's savings account!
Savings deposited into your child's Child Development Account (CDA) account will be matched dollar-for-dollar by the government, up to a cap ($3,000 for the first and second child, $9,000 for third and fourth child)
By putting your money in a CDA account, you can earn up to 2% p.a interest, but doing say may 'lock' you money in your child's CDA. Your child's CDA will be directed to their PSEA account, and then to their CPF Ordinary Account later on in life.
Lastly, the Most Viable Option
If you still don't know what you should do with your loose change, maybe we can take them off you, for free?
Editor's Note: Do consider this option, it's quite enticing!
Of course, you can choose to spend all your coins by donating them to charity or to buskers!
If you have more questions, we have an open community for you to get your questions answered and to hear from different perspectives. Check out our blog for more unbiased opinions on your personal finance journey.
Share with us if you have any experience with these or even a better alternative by commenting below! Also, don't forget to share it with your friends who might need this!
I'll see you in the next one, and until then, may the Personal Finance force be with you!
Related article:
About Cherie Tan
Turning finance into boba-sized pieces. One iced milk boba tea, please!
You can contribute your thoughts like Cherie Tan
here.