Great Eastern Great SP: 2-Year Endowment Plan with 1.8% p.a. Guaranteed Returns
The interest rate for this month's Singapore Savings Bond (SSB) had many Singaporeans looking for an alternative to park their savings.
One of our government-backed investment products now yields a return of an average of only 1.05% per annum.
Riding on this opportunity, we expect financial institutions out there to come out with more attractive investment and saving products for Singaporeans.
Great Eastern made their first move.
---
Great Eastern GREAT SP
Great Eastern just launched GREAT SP, and we saw that it is making its way around social media. Just thought we will cover it.
This new online endowment plan offering a guaranteed return of 1.80% per annum. While the return pales in comparison with the Great220 launched last year, I guess we will have to make do with the options available for our current climate.
On top of that, with the current stock market situation, this might be a good alternative to your savings if you are too afraid to dip your toes into the stocks market.
But let's not digress, here's all you need to know about Great Eastern GREAT SP.
Disclaimer: This is not a sponsored post. All opinions are our own, we just like to help!
---
1. Minimum Premium Of $10,000
You can now invest in Great SP with a minimum premium of $10,000.
This is a single premium non-participating endowment plan that comes with three different tiers of benefit based on the total premium you put in.
There is a ca
We will illustrate the various tiers of benefits further down this article.
2. Short Term Investment With 2-Year Tenure
As a short-term investment, your money can be redirected again after your 2-year tenure.
3. Hospital Cash Benefit and Doctor Anywhere GP Video Consultation
Even though it's a short investment, this endowment plan comes with two other benefits.
Total Premium Per Policyholder
Below $50,000
$50,000 to $99,999
Above $100,000
Yearly Return on Single Premium
1.80%
Hospital Cash benefit

(Hospitalised for at least 12 hours, up to 14 days)
$100 per day
$150 per day
$250 per day
Doctor Anywhere GP Video Consultation
2 Consultations
5 Consultations
12 Consultations
Here are a few things to take note of with regards to the benefits of Great SP:
To enjoy hospital cash benefit, the reason for hospitalisation needs to be due to an accident, food poisoning, Dengue, Yello Fever, Zika and COVID-19)
Doctor Anywhere GP Video Consultation services can be transferred to family and friends
4. Invest with Cash, Cheque, AXS, Banktransfer or SRS Fund
Great SP allows you to invest through your Supplementary Retirement Scheme (SRS) Fund. Ensure that your SRS contribution does not exceed your balance contribution limit available.
Applying online makes it rather simple since you can simply use eNETS for your payment. Do ensure to update your eNETS limit before applying!
Otherwise, if you're investing through an adviser.
5. Death and Total Permanent Disability (TPD) Benefits
In case of death and Total Permanent Disability (TPD), the plan pays out 101% of the single premium, or the surrender value of the policy, whichever is higher.
---
Yearly Returns of GREAT SP
I know what you're thinking, you don't have $50,000 sitting around somewhere, neither do I.
If setting aside $10,000 for 2 years is a feasible idea, here's how much you will be able to receive.
There are two payout options which you can choose from:
The Paid-Out Option to receive your cash payout annually
The Accumulation Option to reinvest the cash payout from your first year to generate more interest.
Given a 1.8% per annum return, for a $10,000 premium.
The Paid-Out Option will give you a return of $360.
Of which, $180 will be paid to you on your first year and the other $180 at maturity.
The Accumulation Option will give you a return of $363.24.
But you will only receive it upon maturity.
With the guaranteed maturity benefit of 106.53%, you will receive your total guaranteed maturity benefit of $326.50 provided you hold on until the end of the 2-year policy term.
---
Pros of Great Eastern GREAT SP:
Guaranteed returns
Capital Guaranteed upon 2-year maturity
Hassle-free online application with no medical check-up required
Cons of Great Eastern GREAT SP:
Similar to other endowment plans, you are required to lock in your money for a period of time.
Remember, you know your own situation the best, so plan ahead and make sure your cash flow works!
Should I Invest In GREAT SP?
If you were previously looking at low-risk investments such as Singapore Savings Bonds and Fixed Deposits, GREAT SP can also be part of your consideration.
This is assuming you have a sum of money ready to be locked in for the next 2 years.
It is important to always do your own homework, even after reading our articles!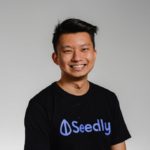 About Ming Feng
A stint in
Bloomberg
gifted me with a beer belly, which only grew larger when I moved on to become a Professional Trader. Now I turn caffeine into digestible finance-related content.
You can contribute your thoughts like Ming Feng
here.