Great Eastern SP Series 7: 2.30% p.a. Guaranteed Returns 2-Year Endowment Plan
Considering that the interest rate for this month's Singapore Savings Bond (SSB) is only 2.16% per annum (p.a.) if you held it for two years.
Have you ever considered an endowment plan like, say…
Great Eastern's GREAT SP Series 7?
---
TL;DR: Great Eastern SP Series 7 Review: 2.30% p.a. — Best Endowment Plan in Singapore?
For the uninitiated, Great Eastern (GE) just launched a limited tranche of its GREAT SP Series 7 single premium non-participating endowment plan, which will end on 27 June 2022 or earlier if it is fulfilled before this date.
Well, this policy has a two-year policy term and a guaranteed return of 2.30% p.a.*, but ONLY if you held it to maturity.
This endowment plan also provides coverage against Death and Total Permanent Disability (TPD)**.
If you have short-term financial goals and are not willing to take on much risk, this might be an excellent option to grow your savings.
But I digress. Here's all you need to know about Great Eastern GREAT SP Series 7.
*Guaranteed survival benefit equivalent to 2.30% of the single premium will be payable annually on survival of the life assured at the end of each of the two
policy years.
**If the life assured dies or suffers from Total and Permanent Disability (TPD), Great Eastern will pay 105% of the single premium, or the surrender value of the policy, whichever is higher, less any indebtedness under the policy. Presumptive TPD is applicable for the whole of the policy term. For other forms of TPD, the TPD must occur before the policy anniversary on which the life assured is age 65 next birthday. Please refer to the product summary for details on presumptive TPD and other forms of TPD.
21 June 2022 Update: Great Eastern SP Series 7 Has Been Fully Fufiled
The Great Eastern Great SP Series 7 tranche has been fully subscribed. Keep a look out on Seedly as we will be covering future Endowment Plan launches.
---
1. Short Term Investment: 2.30% p.a. Guaranteed Returns With Two Years of Commitment, Capital Guaranteed
I know, I know. The GREAT SP Series 7, with its 2.30% p.a. guaranteed returns and a short-term commitment of just two years won't help you achieve (FIRE) Financial Independence Retire Early in a hurry.
This is not that kind of investment.
But if you have a short-term financial goal like saving for your wedding, home renovation, a car, or your first home, etc.
This 100% capital-guaranteed endowment plan (after two years) is a decent option, as preserving the money invested should be your top priority when it comes to saving for a short-term goal.
2. Minimum Premium Of $10,000
In terms of the investment amount, you can put in a minimum of $10,000.
But, you can buy multiple Great Eastern Singapore GREAT SP Series 7 plans.
This means that there's no cap on the amount you can invest provided you meet the minimum amount of $10,000 for each policy.
3. Invest with Cash (Bank Transfer + GIRO) or SRS
The good news is you can buy the GREAT SP Series 7 endowment plan with cash through bank transfer or General Interbank Recurring Order (GIRO) and your Supplementary Retirement Scheme (SRS) funds.
But, do ensure that your SRS contribution does not exceed your balance contribution limit available.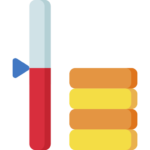 Purchasing this policy is also pretty simple, as you can choose to purchase this policy online.
Who Can Buy This Policy
Purchasing this plan is simple and hassle-free as you can do so online using Singpass MyInfo. You will just have to be aged between 17 and 80 (age next birthday) to purchase GREAT SP Series 7.
4. Death and Total Permanent Disability (TPD) Benefits + Surrender Value
GREAT SP Series 7 also offers added Death and TPD protection with guaranteed acceptance, i.e. no medical assessment needed.
Unfortunately, suppose the life assured dies or suffers from Total Permanent Disability (TPD).
In that case, Great Eastern will pay out 105% of the single premium, or the surrender value of the policy, whichever is higher, less any indebtedness under the policy.
For example, if you invested $100,000, here is the death benefit and surrender value amount:
| End of policy year | Total premium paid to-date | Death benefit guaranteed | Surrender value guaranteed |
| --- | --- | --- | --- |
| 1 | $100,000 | $105,000 | $97,125 |
| 2 | $100,000 | $105,000 SGD | $100,000 |
---
Returns of GREAT SP Series 7 and Payout Options
To illustrate the returns which you will be getting, we will be using a single premium of $100,000 over two years as an example:
There are two payout options that you can choose from.
1. Paid-Out Option
The Paid-Out Option is where policyholders will receive their cash payout annually.
If you choose this option, you will receive $4,600 in interest at the end of two years.
Of which, $2,300 will be paid to you in your first year and another $2,300 plus your capital at maturity.
2. Accumulation Option
The Accumulation Option is for reinvesting the cash payout from your first year to generate more interest.
If you choose this option, you will receive either $4,657 interest based on the prevailing accumulation interest rate of 2.50% and 1.00% upon cash payout.
But if you choose this option, you will need to hold this policy to maturity and you will only back your capital plus the interest after two years of holding the policy.
Note that this accumulation interest rate is not guaranteed and can be changed from time to time.
Also, here are the Pros and Cons of the policy to take note of.
---
Is Endowment Plan a Good Investment? Pros of Great Eastern GREAT SP Series 7
Guaranteed returns of 2.30% p.a. and 100% capital Guaranteed after holding the Endowment plan to maturity (two years)
Short tenure
Hassle-free online application with no medical check-up required
Basic insurance coverage for death and TPD without a medical assessment.
Cons of Great Eastern GREAT SP Series 7
Two-year lock-in period without pay out if you choose the accumulation option
High minimum investment amount of $10,000.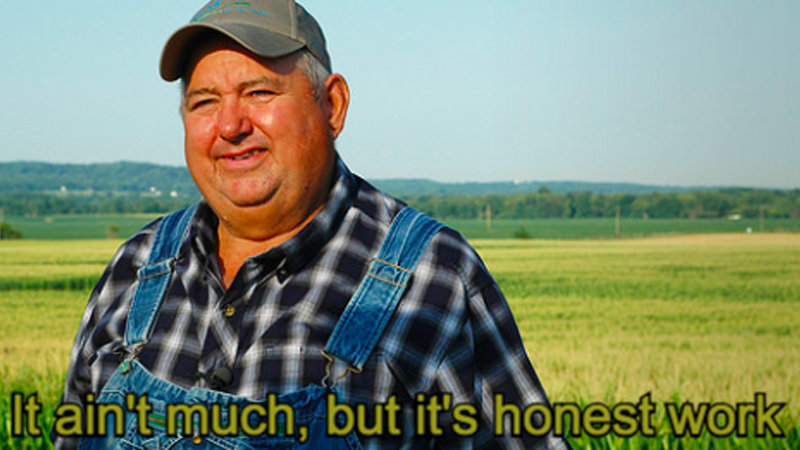 Remember, you know your financial situation the best, so plan ahead and make sure your cash flow works!
Should I Invest In GREAT SP Series 7?
If you were previously looking at low-risk investments like the Singapore Savings Bonds and Fixed Deposits, the GREAT SP Series 7 endowment plan can also be something you might want to consider.
This assumes you have a sum of money ready to be locked in for the next two years.
Watch Out For The "Consumer Mentality"
Also, it's essential for us as consumers to approach a financial product objectively. This would ensure that we do not fall prey to purchasing something that we don't need just because they've used buzzwords like:
"Limited Tranche Only" or "While Stocks Last"?
Do not feel pressured or give in to FOMO (Fear Of Missing Out) and take up these policies just because.
I mean, the rate of release of these short-term endowment plans – not just Great Eastern – is probably more regular than the times my dog tries to run out of the house when the gates are left unattended (read: A LOT).
In fact, Etiqa also just released its Tiq 3-Year Endowment Plan with 2.30% p.a. returns upon maturity.
So even if you missed this, we might just see another or an even better one next time!
In short, DON'T buy into something just because you think you will be losing out if you don't. There are plenty of other financial products around.
Like every financial product and financial planning, there is no one-size-fits-all solution to your personal finance journey. However, with careful research and continuous learning, you will better plan your finances.
And as always, read all terms and conditions for any policies or investment instruments.
Approach a professional (like your trusted financial advisor) to review your portfolio and clarify clauses and questions that you might have missed before making any decision!
Disclaimer: The Information provided by Seedly does not constitute an offer or solicitation to buy or sell any insurance product(s). It does not consider the specific objectives or particular needs of any person. We strongly advise you to seek advice from a licensed insurance professional before purchasing any insurance products and/or services. The policy is protected up to specified limits by SDIC.
About Ming Feng
A stint in
Bloomberg
gifted me with a beer belly, which only grew larger when I moved on to become a Professional Trader. Now I turn caffeine into digestible finance-related content.
You can contribute your thoughts like Ming Feng
here.