Infant Care in Singapore: The Ultimate Guide To School Fees, Locations, Subsidies and More
Being a parent can get difficult (and expensive), but we can't deny that parenthood can be an extremely rewarding journey.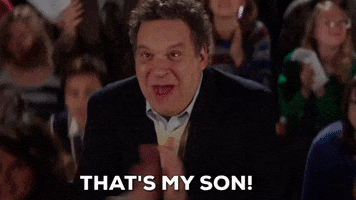 With an increase in dual-income families, parents often require assistance in caring for children and household duties.
During my time, it was common to have domestic helpers to provide an extra pair of helping hands at home.
Over the years, infant care programmes have been introduced to provide specialised care for young children.
As parents, we recognise the need for a conducive environment for children to learn and grow.
Choosing a suitable infant care programme is important as the right curriculum would be imperative for the child's early developmental stages.
How Old Does My Child Have To Be To Attend an Infant Care Programme?
Parents can start sending their children to infant care as early as two months old.
Most childcare centres that offer infant care programmes would cater to an age range of 2 to 17 or 18 months old (depending on centre).
Infant care programmes are usually offered in child care centres that have programmes catered for various age groups.
For instance, children can start attending pre-school programmes beyond 18 months old.
TL;DR: Infant Care in Singapore: Which Has the Cheapest School Fees?
Name of School
Half-Day Infant Care Programme (7am to 1pm)
Full-Day Infant Care Programme (7am to 7pm)
Fees to note
Agape Little Uni
$856
$1498
$535 (Enrolment Fee)

$3.21 (Annual Insurance)

$85.60 (Mattress + 2 covers)
Cherie Hearts
$1,280
$1,680
$150 (Registration Fee)
E-Bridge by Etonhouse
-
$1,275 (w/o GST)


$85.60 (Registration Fee)

$4.28 (Annual Insurance)


Greentree Montessori
7am to 3pm:
$1700
$2,100
-
Kinderland
-
$1,600
-
Maple Bear
$1,780 (Before Subsidy)

$1,604.60 (After Subsidy)
$2,180 (Before Subsidy)

$1,732.60 (After Subsidy)

$32.10/set (Uniform)

$5.35 (Annual Insurance)
MindChamps
$2,300 (w/o GST)
$2,500 (w/o GST)
-
Mulberry Learning
$1,712
$2,354
-
My First Skool
-
$1,364.25 (Before Subsidy)
$85.60 (Registration Fee)

$5.35 (Annual Insurance)

$107 - 4 sets (Uniform)

$17.12 (2 sets of mattress cover)
MY World Preschool
$963
$1364.25 (with GST)
-
Pat's Schoolhouse
7am to 5:30pm:
$2,354 to $2,386
$2,568 to $2,600.10
$588.50 (Registration Fee)
PCF Sparkletots Pre-school
-
$1364.20 (w/o GST), before subsidies
$53.50 (Registration Fee)

$3 (Annual Insurance)

$20/set (Uniform)
Skool4kidz
-
$1,360
$85.60 (Registration Fee)

$3.21 (Annual Insurance)

$35/set - min. 3 sets (Uniform)
Prices are based on Singapore Citizen rates. Varies for Permanent Residents and Foreigners
Government Subsidies for Infant Care for Singaporean Children
A younger age would mean a more dedicated level of care from the educators.
This is reflected in the staff-to-child ratio, which is 1:5, as compared to a pre-school's 1:8.
Due to this level of commitment, infant care programmes are more expensive as compared to childcare programmes for later years.
To help with this, there are government subsidies available to make infant care more affordable.
Infant Care Subsidy for Singaporean Children by Anchor Operator or MOE
All families of Singapore citizen children enrolled in ECDA-licensed childcare centres will receive Basic Subsidy for infant care.
The basic subsidy for infant care programmes is set at $600.
There is also Additional Subsidy for families that meet the eligibility criteria.
Enhanced Monthly Subsidy for Full-Day Infant Care Programmes:
Mother's Employment Status
Gross Monthly Household Income
Gross Monthly Per Capita Income (PCI)
Basic Subsidy
Additional Subsidy
Max Total Subsidy*
Working Mothers
$3,000 and below
$750 and below
$600
$710
$1,310
$3,001 - $4,500
$751 - $1,125
$640
$1,240
$4,501 - $6,000
$1,126 - $1,500
$500
$1,100
$6,001 - $7,500
$1,501 - $1,875
$380
$980
$7,501 - $9,000
$1,876 - $2,250
$240
$840
$9,001 - $10,500
$2,251 - $2,625
$100
$700
$10,501 - $12,000
$2,626 - $3,000
$40
$640
Above $12,000
Above $3,000
N/A
$600
Non-Working Mothers
-
-
$150
N/A
$150
*Subject to a minimum co-payment by parents
Subsidies will be directly disbursed to the centre. Parents only need to pay the net amount after all subsidies, and this amount can be paid with the child's Child Development Account (CDA) as well,
The Anchor Operator (AOP) scheme was also introduced in 2009 and it provides funding support to ensure that preschools are kept affordable and of good quality.
There are currently five pre-schools that have been appointed an anchor operator by the Early Childhood Development Agency (ECDA): E-Bridge Pre-School, My First Skool, MY World Preschool, PCF Sparkletots Preschool and  Skool4Kidz.
Factors To Consider When Looking for an Infant Care Programme
There are usually a few factors parents take into consideration when choosing a Preschool:
The location of the Preschool: So that they find a convenient preschool to send and pick up their child before and after work.
The cost of the Preschool programme: Prices vary greatly depending on factors such as the reputation and curriculum. It is important to find the programme that works for your budget.
Teacher-Child Ratio: Some parents use this as an indicator to determine the amount of attention their child receives from the teacher.
Types of Preschool programme: There are a few variations of programmes available in schools to better prepare our next generation for the world. Examples of programmes include bilingual lessons, music or even art-focused programmes.
Infant care hours: Some of these centres have different hours according to their programmes, where some half-day programmes last till 3pm,
Age group for infant care: While most centres cater from 2 to 18 months for their infant care programmes, some centres have an age cut-off at 17 months.
---
Ultimate Guide to the Best Infant Care Programmes in Singapore
Agape Little Uni
Agape Little Uni was established in 1995 and has since expanded to more than 200 staff and has enrolled more than 1000 children.
Agape means "unconditional love" in Greek, and this centre aims to create a home away from home.
Their Infant and Toddler Programme focuses on daily interactions, relationships and experiences with children and their families.
Activities with infants and toddlers include the integration of various learning areas such as language, music appreciation and motor skills development. These are achieved through storytelling, songs & rhymes and sensorial games.
Infant care programmes are offered at three of their centres:
| Agape Little Uni Infant Care Outlets | Address | Contact Number | Email Address |
| --- | --- | --- | --- |
| Cecil | 101 Cecil Street, #01-01, Tong Eng Building, (S)069533 | 6223 8081 | [email protected] |
| Compassvale | Blk 293B & 293C, Compassvale Crescent, #01-53, Singapore 542293 | 6816 0112 | [email protected] |
| Upper Serangoon | #01-353, Blk. 473D, Upper Serangoon Crescent, S(538473) | 6920 9473 | [email protected] |
Cherie Hearts
Cherie Hearts believe that every child is a unique individual who deserves to reach his potential.
At Cherie Hearts, their purposeful multi-literacies curriculum approach enhances children's holistic growth, allows children to experience personal success and develop a joy for learning.
For the infant care programme, Cherie Hearts has a My First Journey curriculum that provides infants and toddlers a range of activities that stimulate development in the various learning domains (Language & Communication, Emotional, Social, Cognitive and Physical).
Cherie Hearts now has 20 centres islandwide.
E-Bridge by Etonhouse
EtonHouse was selected to be part of the Anchor Operator (AOP) Scheme which led to the launch E-Bridge Pre-School, providing high quality and affordable early childhood services for Singaporean families.
So what's the difference between EtonHouse and E-Bridge?
EtonHouse offers an international, multicultural learning environment that has children from 61 different nationalities. The children in E-Bridge pre-schools will be Singaporean families who will move on to the Singapore primary schools, ensuring that what is taught would be aligned with Singapore's formal schooling route.
E-Bridge follows the Early Years Development Framework (EYDF) by the Early Childhood Development Agency (ECDA) and focuses on learning through inquiry.
E-Bridge offers infant care services for the following centres:
E-Bridge Infant Care Outlets
Address
Contact Number
Email Address
East Region
Blk 17 Circuit Road #01-01 S370017
6742 0869
[email protected]
North Region
Blk 504, Yishun Street 51,#01-05 S760504 (Main Bay)

Blk 431D, Yishun Ave 1, #01-611 S764431

Blk 432C, Yishun Ave 1, #01-543 S763432

Blk 432D, Yishun Ave 1, #01-567 S764432
6555 9276
[email protected]
Blk 590B Montreal Link #01-39 S752590

592C Montreal Link #01-26 S753592 (Main Bay)
6465 9538
[email protected]
Blk 573 Woodlands Drive 16 #03-01 S730573 (Main Bay)

Blk 573C Woodlands Drive 16 #01-668 S733573
6904 8612
[email protected]
North-East Region
20 Sengkang Square, S544709
6290 9590
[email protected]
Blk 178A Rivervale Crescent, #01-453, S541178
6443 6563
[email protected]
Blk 670 Edgefield Plains #01-01 S820670

670B Edgefield Plains #01-630 S22670

670C Edgefield Plains #01-632 S823670
6444 7545
[email protected]
78 Edgedale Plains S828683
6481 2680
[email protected]
Blk 217 Compassvale Drive S540217
6386 5350
[email protected]
Blk 365B Upper Serangoon Rd
S532365
6282 0069
[email protected]
Blk 226A/B & 227A/B Sumang Lane
S821226
6969 7329
[email protected]
Blk 417A & 418C Fernvale Link S791417
6312 9328
[email protected]
West Region
Blk 443 Bukit Batok West Ave 8, #01-11 S650443
6251 5432
[email protected]
Blk 92 Telok Blangah St 31, #02-257 S100092
6256 5965
[email protected]
Blk 140 Corporation Drive, S610140
6256 4210
[email protected]
Greentree Montessori
Established in the year 1990, Greentree Montessori supports a mindful approach to education, parenting and human development by adopting the Montessori Method, the Resources for Infant Educarers (RIE) approach, the Pikler approach, and a natural environment.
Their infant care programme focuses on the following:
Free Play
Practising respect and freedom
Developing confidence
Having autonomous exploration and discovery
Boosting attention span
Developing self-discipline​
Respectful Care-giving
Building trusting relationships
Having opportunities to participate in all tasks
Experiencing reciprocal and responsive care
Communication
Immersing in language exposure
Building listening skills
Receiving quality communication and interaction
Movement
Developing gross and fine motor skills
Developing problem-solving skills
Becoming accustomed and comfortable with body movements
The infant care programme is available at the Greentree Montessori Children Cottage:
Address: 26 Jalan Shaer, Singapore 769372
Contact Number: 6970 5320
Email: [email protected]
Kinderland
Kinderland's infant and toddler programme focuses on providing opportunities for sensory, cognitive, creative, social and emotional stimulation during a child's crucial growing months.
The KinderBabes and KinderTots programmes are specially designed to allow each child to explore their own abilities.
Some areas of focus include:
Sensory-Motor Development
Language and Cognitive Growth
Creative Stimulation Through Senses
Social and Emotional Connection
Infant care programmes are available at the following outlets:
Kinderland Infant Care outlets
Address
Contact Number
Choa Chu Kang (Beside Lot One)
Blk 309 Choa Chu Kang Ave 4, #02-01,
Singapore 680309
6881 8818
Choa Chu Kang (Sunshine Place)
Blk 475 Choa Chu Kang Ave 3, #02-15, Singapore 680475
Hougang
Blk 202, Hougang St.21, #03-00, Singapore 530202
Loyang Point
258 Pasir Ris Street 21 #02-23 Loyang Point Singapore 510258
Marine Parade
87 Marine Parade Central #03-201 Singapore 440087
Ministry of National Development
7 Maxwell Road MND Complex Annexe B, #06-02, Singapore 069111
6323 1138
Revenue House (for Staff from Ministries and Government Agencies Only)
55 Newton Road #05-01,
Revenue House,
Singapore 307987
6881 8818
Sengkang
363 & 365 Lorong Buang Kok, Singapore 547687
Upper Changi
769 Upper Changi Road East,
Singapore 486880
Woodlands Civic Centre
900 South Woodlands Dr #05-03,
Singapore 730900
Woodlands Mart
768 Woodlands Ave 6 #02-01,
Singapore 730768
Yio Chu Kang
449 Yio Chu Kang Road,
Singapore 805946
Maple Bear
Maple Bear utilises the Canadian methodology and curriculum and refines it to suit Singapore children.
They currently have more than 41,000 students in 447 Maple Bear schools worldwide.
Maple Bear also focuses on the importance of being bilingual and uses a signature bilingual immersion methodology, carefully designing programmes to allow children to develop their social, emotional, motor, language and cultural skills.
For their infant care programme, Bear Care, children of 6 weeks and above are accepted and schedules are arranged to suit the best needs of the child.
Spaces and places have developmentally appropriate toys and furnishings that will accommodate the needs of the children as well.
There are 14 Maple Bear outlets that offer infant care:
Maple Bear Infant Care Outlets
Address
Contact Number
Alexandra (Alexis)
354 Alexandra Road #01-21 Alexis Singapore 159948
8858 0777
Bukit Timah (Horsecity)
100 Turf Club Road
#01-02 Blocks D/E/F Horsecity
Singapore 287992
6463 5733
Harper Junior
73 Upp Paya Lebar Rd Centro Bianco #02-01 Singapore 534818
9357 2823
Havelock (Annex @ Furama)
407 Havelock Road
#04-01 [email protected]
Singapore 169634
6737 8898
Highgate
2 Highgate Walk
Singapore 598754
9777 4866 / 6467 2714
Lavender
2 Kallang Avenue
#04-16, CT Hub
Singapore 339407
6493 7168 / 9029 8981
Moulmein
207 Balestier Road
#02-02/#03-01
Singapore 329683
8686 3873
Orchard (Claymore Connect)
442 Orchard Road
#02-05 Claymore Connect
Singapore 238879
(Located next to Orchard Hotel)
8569 9560
St. Michael
1 Jalan Taman
#01-01 St Michael's Place
Singapore 329022
8163 9818
Toa Payoh
978 Toa Payoh North, #01-01
Singapore 319001
8797 8978
Bedok (Panasonic Building)
202 Bedok South Ave 1
#03-12
Singapore 469332
9777 4866 / 9424 4188
SIA Group Sports Club
726 Upper Changi Road East
Singapore 486046
6214 8170 / 9661 6735
Bukit Batok
15 Bukit Batok St 22
#02-01, Propell Building
Singapore 659586
6901 0272
Jubilee
31 Jubilee Road
Singapore 128583
9777 4866
MindChamps
Founded almost two decades ago, MindChamps based their education outline on a 3-Mind approach.
They develop their programme around cultivating the Learning Mind, Creative Mind and the Champion Mind.
MindChamps constantly research for ways to liberate and train the instinct for creativity and problem-solving skills for children enrolled under their programme.
It uses the S.M.I.L.E.S.™ elements for its infant care programmes, which represents- Sensory, Motor, Intellectual, Linguistic, Emotional and Social.
There is only one Mindchamps outlet that offers the infant care curriculum:
Address: 3 Biopolis Drive, Synapse #01-11, Singapore 138623
Contact Number: 6684 5568 or 9831 4567
Email: [email protected]
Mulberry Learning
Mulberry Learning is the first preschool network in the world to be certified by The Institute for Habits of Mind.
It has also won awards since 2016 including the Young Parents SG Parents' Choice award.
Mulberry Learning focuses on the use of Experiential Learning as the main approach for its Infant & Toddler Programme, and encourages children to be mini-explorers through learning spaces, playing with toys, musical instruments, and textural materials.
It mainly follows five domains:
Self-Exploration
Music & Stories
Muscle Development
Thematic Discovery
Multi-Sensory Experience
Mulberry Learning Infant Care Outlets
Address
Contact Number
Alexandra
12 Hoy Fatt Road,
#02-01 Bryton House
Singapore 159506
6653 8082
Braddell
1 Lor 2 Toa Payoh, #01-02/03/04
Singapore 319637
Cairnhill
1 Anthony Road
#02-06/07
Singapore 229944
Jurong East
31 International Business Park,
Creative Resource,
Level 1,
Singapore 609921
Kallang
8 Stadium Walk #02-05 Water Sports Centre Singapore 397699
Shenton Way
6A Shenton Way
#03-01/04 Downtown Gallery
Singapore 068815
Toa Payoh
743 Toa Payoh Lorong 5,
Level 1
Singapore 319457
Woodlands
21 Woodlands Close
#01-01/02/17 Primz BizHub
Singapore 737854
My First Skool
My First Skool is the pre-school arm of NTUC (National Trades Union Congress) First Campus Co-operative.
They have been in business since the year 1977, and aim to give working families peace of mind, by making quality child development and care services accessible.
It offers the infant care programme for children of 2 months to 17 months old to maximise the potential of every child's earliest years.
It also adopts a relationship-based approach to early years education that builds strong, nurturing relationships between teacher and child.
Research has shown that children are more engaged and involved in learning when a relationships-based approach is adopted.
As such, My First Skool's relationships-based curriculum approach helps children to develop a positive, "I can do it" spirit and also helps build confidence and resilience.
My First Skool has over 145 centres islandwide, so do check which one's the nearest to you!
Do visit My First Skool's website if there are any enquiries.
Contact Number: 6509 7887
Email Address: [email protected]
MY World Preschool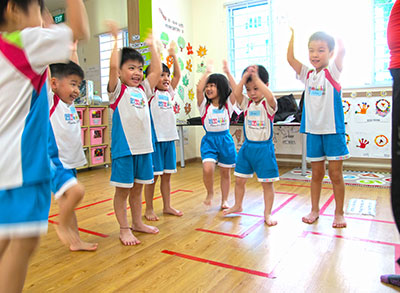 MY World Preschool has been nurturing young children since 1980.
It is also one of the institutions that have been appointed as an Anchor Operator by the Early Childhood Development Agency (ECDA) in 2014.
Their core values include: Caring, Honesty, Respect and Responsibility.
MY World Preschool adopts a learner-centred and inquiry approach to teaching, and follows the six guiding principles (S.T.R.O.N.G.):
Scaffolded Play
Teachers as Facilitators
Respectful & Supportive Partnerships
Observation & Documentation
Nurture & Empower
Guided Participation
There are 38 outlets around Singapore offering different services at different prices, so do check in with the one you're interested in to find out more.
Pat's Schoolhouse
Pat's Schoolhouse has been established for over 30 years, and prides itself as the pioneer of the Bilingual Immersion Core Curriculum since 1988.
To allow a holistic development of children, both English and Mandarin teachers will create the teaching plan together and will be co-partners in the same classroom.
Pat's Schoolhouse also looks at inquiry-embedded play approach, and even an enhanced music-integrated curriculum, with in-house music specialists leading children with songs, stories, rhymes, games, movement and the playing of percussion instruments.
There are two outlets that offer infant care programmes at Pat's Schoolhouse:
Pat's Schoolhouse Infant Care Outlets
Address
Contact Number
Grassroots
190 Ang Mo Kio, Ave 8, #01-04 The Grassroots' Club, Singapore 568046
6781 2288
Prinsep
30 Prinsep Street, [email protected], #04-01 and #05-01, Singapore 188647
PCF Sparkletots Pre-School
Singaporeans usually label these preschools as "PAP Kindergarten".
PCF stands for PAP Community Foundation. It is a charitable foundation founded by the Singapore People's Action Party.
PCF Sparkletots preschool is one of the initiatives from this foundation.
PCF Sparkletots now has 360 childcare centres and kindergartens islandwide.
Skool4kidz
Skool4Kidz is another Anchor Preschool Operator appointed by the Early Childhood Development Agency (ECDA).
Its campus even won the International Architecture Award 2019 (Community and Public Centers) as one of the world's best in architectural excellence and sustainability innovation in urban architecture.
Under the Toddler & Infant Programme, it is designed as an age and needs-appropriate curriculum that promotes love, respect and understanding.
There are 19 Skool4kidz outlets in Singapore:
Skool4kidz Preschool Outlets
Address
Contact Number
Email
Skool4kidz Campus @ Yishun
61 Yishun Avenue 11
S(768866)
+65 6257 2456
[email protected]
Woodlands Ring Road
Blk 628A #01-282
S(731628)
+65 6462 6513
[email protected]
Woodlands Crescent Meadow
Blk 782D #01-341
S(734782)
+65 6375 4149
[email protected]
Marsiling Drive
Blk 24 #01-191
S(730024)
+65 6368 9244
[email protected]
Sembawang Canberra East Crown
Blk 128B #01-530
Canberra Street S(752128)
+65 6950 0308
[email protected]
Sembawang Sunbreeze
Blk 365 #01-11
Sembawang Crescent S(750365)
+65 6950 0309
[email protected]
Yishun Orchid Spring
Blk 430A #01-376
Yishun Avenue 11 S(761430)
+65 6710 5137
[email protected]
Yishun Oleander Breeze
Blk 512 #01-01
Yishun Street 51 S(760512)
+65 6257 5404
[email protected]
Skool4Kidz Campus @ Sengkang Riverside Park
3 Anchorvale Crescent, S(544618)
+65 6817 3430
[email protected]
Skool4Kidz Campus @ Fernvale Lane
60 Sengkang West Avenue
Singapore 797383
-
[email protected]


Hougang Buangkok Square
Blk 992B #01-181
Buangkok Link S(532992)
+65 6950 0305
[email protected]
Punggol Waterway Banks
Blk 673A #01-593
Edgefield Plains S(821673)
+65 6702 5608
[email protected]
Punggol Waterway Cascadia
Blk 314A #02-601
Punggol Way S(821314)
+65 6817 3890
[email protected]
Sengkang Anchorvale Crescent
Blk 336B #01-38 S(541336)
+65 6702 5186
[email protected]
Senja Parc View
Blk 636C #01-335
Senja Road S(673636)
+65 6465 6117
[email protected]
Bedok Ping Yi Greens
Blk 807C #01-56
Chai Chee Road S(463807)
+65 6243 6564
[email protected]
Tampines GreenForest
Blk 878C #02-65
Tampines Avenue 8 S(523878)
+65 6817 3895
[email protected]
Tampines GreenLeaf
Blk 524A #01-51
Tampines Central 7 S(521524)
+65 6853 6469

[email protected]
Tampines GreenRidges
Blk 606B #01-404
Tampines St 61 S(522606)
+65 6931 2961
[email protected]
---
Infant Care in Singapore: The Ultimate Guide To School Fees, Locations, Subsidies and More
Choosing the right education helps in the child's cognitive development, and the targetted programmes would help optimise your child's growth.
If you have any queries on education, drop by our friendly SeedlyCommunity to seek for some answers!
Related Articles
About Xue Miao
A
millennial
who is learning to adult. She doesn't believe in the rat race and hopes to live on a farm someday.
You can contribute your thoughts like Xue Miao
here.