GameStop Mania: MAS and SGX Warn Investors of Risks Related to Trading Fuelled by Online Discussions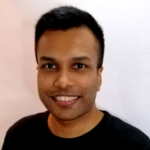 Sudhan P
●
The regulators have sounded yet another warning.
The Monetary Authority of Singapore (MAS) and Singapore Exchange Regulation (SGX RegCo) have jointly advised the investing public to be on high alert to the risks related to trading in shares spurred by online discussion forums and social media chat groups.
This follows SGX RegCo's warning about "pump and dump" schemes going on in Telegram chats and other social media networks.
Mania Fulled By Online Discussions
MAS and SGX RegCo said they have noted interest among Singapore investors in recent activities surrounding US-listed stocks such as GameStop (NYSE: GME), AMC Entertainment (NYSE: AMC), and BlackBerry (NYSE: BB).
They added that discussions on websites and online platforms suggest the possibilities for similar speculative activities in the Singapore stock market.
The Singapore public should be aware that "certain individuals may exploit this interest for their own benefit through "pump and dump" activities that can amount to market misconduct under the Securities and Futures Act".
During a "pump and dump" activity, the wrongdoer promotes interest in a particular stock to encourage other members in a social media chat group to buy the same stock.
The wrongdoer would have already bought shares in the company prior to this.
Once more members of the chat group bid the price of the stock up by buying and there's momentum, the wrongdoer would then sell the stock at a higher price, making quick bucks.
The regulators ended off the media release with a strict warning:
"MAS and SGX RegCo are closely monitoring market activities for signs of false trading or other forms of misconduct. Restrictions may be placed on the trading accounts of those suspected of such misconduct and the relevant securities may be placed under designation or suspension. MAS and SGX RegCo are working closely with SGX member firms to ensure our market remains orderly."
Investing Is About The Long-Term
When we hear about the latest trending stocks on online discussion platforms like Reddit, we should do our own fundamental research before investing in them.
We should also ensure the businesses are proven ones and they can grow over the long-term.
"Buy companies with strong histories of profitability and with a dominant business franchise." — Warren Buffett
Lastly, if you still want to buy GameStop shares, here's something to help you in your decision-making…
Have Burning Questions Surrounding The Stock Market?
Why not check out our community at Seedly and participate in the discussion surrounding the stock market and personal finance in general? 
Disclaimer: The information provided by Seedly serves as an educational piece and is not intended to be personalised investment advice. ​Readers should always do their own due diligence and consider their financial goals before investing in any stock. 
About Sudhan P
It isn't fair competition when only one company in the world makes Monopoly. But I love investing in monopolies. Before joining the Seedly hood, I had the chance to co-author a Singapore-themed investment book – "Invest Lah! The Average Joe's Guide To Investing" – and work at The Motley Fool Singapore as an
analyst
.
You can contribute your thoughts like Sudhan P
here.