Mental Health Issues: Subsidies Available And How To Navigate Through The Financial Costs
In Singapore, a nationwide study conducted by the Institute of Mental Health (IMH) shows that 1 in 7 Singaporeans have experienced a mental disorder in their lifetime.
Mental health issues are widely prevalent today, and I'm sure many of us would know of someone who's suffering from a mental health issue.
Yet, with a lack of insurance coverage and support, coupled with high costs from therapy, medication and hospitalisation, many Singaporeans with mental health issues are left vulnerable to deal with their illnesses and the huge financial burden at the same time.
Here at Seedly we hope to bring more awareness and start more conversations with regard to mental health issues in Singapore.
As such, this article was written in hopes that it would be a helpful resource for this group of individuals or to anyone who might be in contact with or who knows someone suffering from a mental disorder.
Remember that you're not alone!
TL;DR: Resources To Help Reduce Financial Cost For Mental Health Issues In Singapore
The cost of mental health issues in Singapore may go up to as high as $990 per month.
There are existing government policies which can help alleviate the cost of mental health issues:
MediSave (claim up to $150 per day)
MediShield Life (claim up to $100 per day)
Note: you can also use your MediSave to pay for a loved one's treatment.
For insurance policies available in the market, there is only AIA Beyond Critical Care. However, the policy is only applicable for those who have not been diagnosed for mental illnesses yet.
Besides these, there are other alternative resources like:
Affordable places for counselling and therapy
Free helplines to call for immediate help
Online counselling sessions
---
All You Need To Know About Mental Health, The Subsidies Available And Other Resources
Here's what I will cover in this article:
Mental Health Issues In Singapore
Mental health refers to a person's psychological, emotional and social well-being.
Our mental health would affect how we think, feel and act, and would determine how we handle stress, interact with others and make choices.
While it is common to feel bouts of sadness or anxiety, these feelings are usually temporary and we often feel reassured by the fact that these feelings would eventually pass.
However, this is not the case for individuals dealing with mental health conditions as the feeling of sadness and worthlessness would often last for an extended period, and could end up affecting day-to-day activities.
Examples of common mental health issues many Singaporeans are afflicted with include:
Anxiety
Bipolar disorder
Borderline personality disorder
Depression
Eating disorder
Obsessive-compulsive disorder
Schizophrenia
In Singapore, according to a Singapore Mental Health Study conducted in 2016:
An estimated 18% of Singaporean youth suffer from depression
Major depressive disorder (MDD), alcohol and obsessive-compulsive disorder (OCD) are the top three mental disorders in Singapore
More than 3/4 of people with a mental disorder in their lifetime did not seek any professional help. This is often referred to as the 'treatment gap'
Symptoms of Mental Health Issues
If you're not sure whether you or someone you know might be struggling with mental health issues, here are some symptoms to look out for.
Anxiety
Bipolar Disorder
Depression
Schizophrenia
Substance Abuse
Symptoms
Feeling nervous, restless or tense

Panic

Increased heart rate

Hyperventilation or rapid breathing

Increased or heavy sweating

Lethargy

Trembling

Insomnia

Trouble concentrating

Having gastrointestinal problems
Marked by extreme changes in mood from high to low and vice versa

Highs are called periods of mania, lows are periods of depression

Mania or Hypomania:
Abnormally upbeat, jumpy
Increased activity, energy
Sense of euphoria
Decreased need for sleep
Unusual talkativeness
Racing thoughts
Distractibility
Poor decision making

Depression:
Follows symptoms of depression
Feeling sad, guilty or helpless

Reduced sense of self-worth

Insomnia or excessive sleeping

Loss of interest in activities previously enjoyed

Weight loss or gain

Trouble concentrating

Digestive problems that persist even with treatment

Physical aches, pains, headaches

Suicidal thoughts or attempts

Restlessness

Pessimism

Irritability
Delusions

Hallucinations

Disorganised speech

Disorganised behaviour

Negative symptoms such as lack of emotional expression or interest in the world
Cycles of increased energy, restlessness and inability to sleep

Abnormally slow movements, speech

Suddenly weight loss or gain

Unexpected changes in clothing to hide scarring

Suspected drug paraphernalia

Chronic troubles with sinusitis or nosebleeds

Persistent cough or bronchitis

Progressive severe dental problems
Common Types
Generalised Anxiety Disorder (GAD)
Social Anxiety Disorder
Phobias
Panic Disorder
Obsessive Compulsive Disorder (OCD)
Post-Traumatic Stress Disorder (PTSD)
Bipolar I: Clear manic phases that are present most of the day

Bipolar II: Most common type of bipolar disorder, experience both mania and depression, but tend to have less severe manic symptoms

Cyclothymic Disorder: Involves changes in mood similar to the other two forms, but with less dramatic shifts
Major Depressive Disorder
Persistent Depressive Disorder (PDD)
Psychotic Depression
Postpartum Depression (PPD)
Premenstrual Dysphoric Disorder (PMDD)
Seasonal Affective Disorder (SAD)
Paranoid Schizophrenia
Catatonic Schizophrenia
Disorganised Schizophrenia
Residual Schizophrenia
Undifferentiated Schizophrenia
Alcohol
Prescription and Over-The-Counter Medication
Illegal Drugs
Marijuana
The Cost Of Mental Health Issues In Singapore
For many suffering from such illnesses, not only do they have to deal with their psychological problems, these people (and their caregivers) have to deal with the financial burden as well.
Using an estimated cost for diagnosis, medication, therapy, and counselling, here's how much you are likely to spend on a mental health issue in a month.
| | ~Estimated Cost (Subsidised) Per Month | ~ Estimated Cost (Unsubsidised) Per Month |
| --- | --- | --- |
| Diagnosis | $50.70 | $100 |
| Medication | ~$90 | ~$90 |
| Therapy And Counselling | $240 (4 sessions, est. $60/session) | $800 (4 sessions, est $200/session) |
| Hospitalisation | NIL | NIL |
| TOTAL | $380.70/mth | $990/mth |
This number varies for different types of mental illnesses, and this is calculated based on the following assumptions:
You decide to go for therapy once a week
You're not warded or hospitalised during that month
You're seeking treatment for the first time and have to go for an initial diagnosis
Note: Numbers are estimated based on the average rates given by healthcare providers.
Diagnosis
According to the IMH, it costs $40 for a first consultation if you are a subsidised patient, and $37 for subsequent consultations.
To be a subsidised patient, you have to get a referral from a doctor at a polyclinic.
That costs around $10.70.
For non-subsidised patients, you pay $100 to $150 for a first consultation, depending on how experienced your consultant is, and $67 to $98 for subsequent consultations.
A private psychiatrist usually costs $100 or more per session.
Medication
According to this article from The Straits Times, mental health issues like depression costs about $90 for three week's worth of two types of medication after subsidy.
This number varies depending also on the type of medication being prescribed.
Due to the nature of the illness, there usually aren't substitutes that you can get from your pharmacy.
Sometimes, medication for mental health issues may not necessarily be as costly.
For example: For a course of Fluoxetine (Prozac), a typical drug used to treat depression, a Fluoxetine (Prozac) 1x 20mg tablet is $0.24.
This means that a pack of 14 tablets cost $3.36. Depending on the dosage, the price for the medication itself may not be as exorbitant.
However, mental health issues like depression have medications that allude to different side effects.
As such this may require you to keep trying different ant-depressants, till you find the one that's best for you.
Therapy Or Counselling
Therapy's definitely not cheap, but it sure as hell is necessary if you're suffering from certain mental illnesses.
At a government hospital, you can enjoy a subsidised rate at an affordable rate of about $45-60 per session, though this entails a long waiting time before you get an appointment.
Getting a psychiatrist from a private clinic is expensive, with each session ranging from $150-$400/session.
Hospitalisation
Hospitalisation may be the biggest cost caregivers and people suffering from mental health issues have to bear.
The process of recovering from a mental illness is tough, and for those with serious conditions, they may even be required to stay in a hospital for weeks, with repeated admissions over the years.
Daily ward fee in IMH starts from $32/day (8-12 bedded ward) and $61/day (4-6 bedded ward) for patients who receive a full government subsidy.
For private hospitals, this can go up to $250/day for a 4 bedded ward.
Bearing these costs in mind, as well as a lack of insurance coverage for people with mental health issues, it's really important to know what are some of the existing policies that can help alleviate the cost for mental illness.
---
Existing Policies That Help People With Mental Health Issues
Government Grants And Subsidies
1. Using your MediSave to pay for inpatient psychiatric treatment
If you are a person suffering from mental health-related illnesses, you can use MediSave for inpatient psychiatric treatment.
This is subjected to a withdrawal limit of $150/day and is capped at $5,000 a year.
Under the Chronic Disease Management Programme, outpatient treatments of schizophrenia, major depression, bipolar disorder, anxiety, and dementia are subjected to a 15% co-payment by the patient per claim.
That means that you have to foot 15% of the medical bill in cash before you can use MediSave for your outpatient treatments.
Also, do note that claim amounts cannot exceed $500 per MediSave account per year.
Patients aged 60 and above may withdraw another $200 per year under the Flexi-MediSave scheme.
2. Using MediSave to pay for your loved one's treatment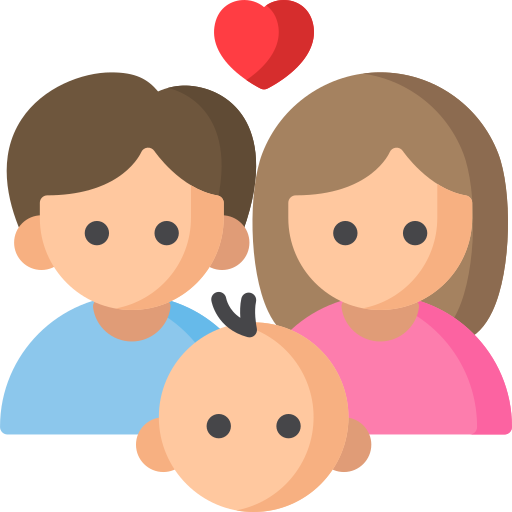 You can use the Medisave of your immediate family members to pay for the remainder, up to $500 per year per account.
A maximum of 10 accounts can be used, so theoretically, that's $5,000 per year, but for a better gauge, that will be an additional buffer of $1,500 per year, if you come from a family of 4.
Immediate family members would include spouse, children, parents and grandparents (grandparents must be Singapore citizens or permanent residents).
For non-immediate family members including siblings, in-laws, uncles/aunts and nephews/nieces, Medisave usage would be evaluated on a case-by-case basis.
But what about insurance for the amount not covered by MediSave?
3. MediShield Life: Can be used to cover costs that are not covered by MediSave
MediShield Life is an insurance coverage that was extended to cover inpatient psychiatric treatment. The benefit coverage is capped at $100/day, up to 35 days in a year.
Are These Enough?
To give you a sense of how all these coverages add up, here's a quick breakdown on how your subsidies would work:
Assuming you are warded into SGH B2 ward for a 20-day stay, the cost of it will be $5,668.80. With MediSave, you will be able to claim up to $3,000 (See Below).
You will be able to claim up to $3,000 from your MediSave account, and MediShield Life lets you claim $2000 ($100 per day).
This means that you have to pay $668.80 for your hospitalization stay, excluding other psychiatric treatments and therapy.
These claims are applicable if you have a sufficient amount in your MediSave and MediShield. A longer stay in SGH (public hospital) will incur a much higher cost, once you exceed the claimable amount and limit set by MediSave and MediShield.
What About Insurance?
One of the reasons why Singaporeans with mental health issues are so vulnerable is due to the lack of insurance coverage that's available to them, leaving them with huge financial costs racked up from hospital bills and treatments.
So far, insurance that offers coverage for mental health issues such as Depression, Schizophrenia, and OCD in Singapore includes AIA Beyond Critical Care. The product provides coverage for critical illnesses such as cancer, stroke and heart disease, as well as the following mental illnesses:
bipolar disorder
major depressive disorder (MDD)
obsessive-compulsive disorder (OCD)
schizophrenia
tourette syndrome
Sadly, for those already diagnosed with a pre-existing condition, you cannot apply for this.
This particular AIA product only provides coverage for future mental illnesses that you develop later in life.
So for those who've already been diagnosed with mild depression, you may not even qualify for this policy.
Integrated shield plans provide coverage for inpatient psychiatric treatment.

Aviva MyShield covers Inpatient psychiatric treatment for up to 60 days per policy year (up to 'as charged', depending on the plan).
This is after 10 months of continuous cover.
For treatment within 10 months of continuous cover, coverage will be $500 per day, up to 35 days per policy year.
Pre- and post-hospitalisation treatment which is given before or after Inpatient Psychiatric Treatment is not covered.
AXA Shield Plan covers Inpatient Psychiatric Treatment up to $5,000, capped at 35 days per Policy Year, depending on your plan.
You will be reimbursed for daily Normal/HDU/ICU ward(s) and treatment charges incurred up to 35 days per Policy Year during the period the Life Assured is Hospitalised to receive Psychiatric Treatment.
This will be subject to the Benefit limits stated in the Benefits Schedule for Inpatient Psychiatric Treatment.
There is also coverage of up to $5,000 per policy year for Post-Hospitalisation Psychiatric Treatment, within 200 days of hospital discharge.
Pre-Hospitalisation Treatment which is given before Inpatient Psychiatric Treatment is not covered.
Policy exclusions: Treatment for mental, emotional, personality, nervous, physical, psychological, learning, educational, behavioural and psychiatric problems, disorders and developments, except where expressly covered by the Inpatient Psychiatric Treatment and Post-Hospitalisation Psychiatric Treatment under the Additional Benefits of Your Policy.
Aviva has also partnered with Mercer to allow mental healthcare to be more accessible.
This partnership is due to a recognising of the need to provide more comprehensive and affordable mental health services to support the wellbeing of individuals.
They are providing corporate insurance plans under the Mental Wellness Plan that fills the gap in the market for outpatient psychiatric and psychologist benefits.
The plan is available to employers with a medical plan insured with Aviva and will include coverage for employee mental health conditions, coverage for the cost of approved medications, access to a carefully selected panel of well qualified mental health professionals and cashless payment options.
Great Eastern's GREAT SupremeHealth covers up to $25,000 per Period of Insurance for Psychiatric Treatment.
This includes Pre- and Post-hospitalisation benefits, Pre-hospital specialist's consultation, examination and laboratory tests.
Policy exclusions: Treatment of psychiatric, emotional, personality, mental and nervous disorders including depression except for those covered under Psychiatric Treatment
The Enhanced IncomeShield covers Inpatient Psychiatric Treatment up to $7,000 per policy year.
Pre-hospitalisation and post-hospitalisation treatment are not covered for treatment given before or after inpatient psychiatric treatment benefit.
For inpatient psychiatric treatment, it pays for psychiatric treatment provided to the insured while in hospital by a registered medical practitioner qualified to provide that psychiatric treatment.
PruShield also covers Inpatient Psychiatric Treatment up to $4,000 per policy year.
This amount varies depending on the type of plans and riders bought.
You can refer to the detailed breakdown of the above plans in the links provided above.
Raffles Shield also covers Inpatient Psychiatric Treatment up to $8,000 per policy year.
This includes Post-Hospitalisation Psychiatric Treatment, up to 90 days after discharge.
---
What Are The Other Alternatives?
Let's face it, Singapore isn't the most cost-friendly place for people dealing with mental health issues.
Apart from the available government grants and subsidies as mentioned above, more can definitely be done to help alleviate the debilitating cost faced by persons suffering from mental illness.
With a gap in subsidies, grants and insurance coverage offered, another viable alternative is to look for more affordable treatment options. With a few recommendations from my friends dealing with various mental health issues, here is a list of healthcare providers providing affordable treatments for your consideration:
Affordable Therapies and Treatments in Singapore For Those With Mental Health Issues
Healthcare Provider
Specialisation
Cost Per Treatment
Remarks
AWARE Counselling
Sexual Assult, Psychological issues, sexuality issues, family violence and trauma
From $20/session
1% of your monthly salary per session. From $20-$150 maximum.
Shan You
Cinical Psychotherapy and Counselling, Depression, Elderly Counselling and Anxiety.
$40/session
Elderly Counselling: $15/session. Fee waiver for those with financial difficulty.
Clarity Singapore
Psychotherapy, Youth, Maternal Wellness.
$40/session
O'Joy Care Services
Clinical case management for older persons (aged 50 and above) with ageing issues. Anxiety, Depression and Dementia.
$50-$60/session
Care Corner
General Counselling, youth and children, focused intervention.
$50-$80/session
Fernhill
Trauma, post-natal depression, anxiety and depression.
$50-$70 for students on placement
$150-$200 per hour
Counselling and Care Centre
Counselling, Individual Psychotherapy, Child Focused Therapy
CFSS subsidised rates from $40/hr
Original rates: $180.00 (w/GST) per hour
The Lion Mind
Anxiety, Depression, and Suicide Intervention, Group Psychtherapy
$100/session
Elephant Therapy and Training
Psychiatric Therapy, Family Therapy, Art, Schema, and Group therapy, Personality Disorders.
From $100-180/ session.
Hardship rates available for lower income patients.

Call+65 6224 1545 to find out actual rates.
Caper Spring
Anger management, depression, fear and anxiety, loss and grief
$150-180/session
The Counselling Paradigm
Anger management, art therapy, depression, fear and anxiety, couple therapy
$170/session
Singapore Counselling Centre
Teen and youth, art and music therapy, anger management issues, suicide, PTSD and Eating Disorder
$181.90/session
Viriya Therapy Centre
Psychological assessments, treatment, family and marital therapy, counselling and expressive arts therapy.
$120-$160/session
Subsidies to low income individuals and families of up to 60%
*Do note that each counselling/ therapy session usually lasts for 50 minutes to an hour. 
This is a general price guide for people who intend to seek therapy and counselling. Do note that most psychological practices provide counselling and therapy sessions at affordable rates as well.
The common practice is to go to a psychiatrist for diagnosis and medication first, before following up with a referral to a psychologist/counsellor for therapy.
Besides seeking subsidised rates by getting a referral from polyclinics, individuals can also look into approaching Social Service Organisations to seek affordable counselling services.
Some social service centres offer subsidised services, where a means test might be done to determine how much the fees would be.
Free Helplines You Can Call For Immediate Help
Immediate help is just a phone call away and most of these hotlines even operate for 24 hours a day.
Singapore Association For Mental Health: 1800-283-7019
Institute Of Mental Health's Mental Health Helpline: 6389-2222 (24-hour hotline)
Care Corner Counselling Centre (Mandarin): 1800-353-5800
Shan You Counselling Centre (Mandarin): 6741-0078
Silver Ribbon: 6386-1928
Tinkle Friend: 1800-274-4788
Samaritans Of Singapore (Suicide Hotline): 1800-221-4444 (24-hour hotline)
Counselling and Care Centre at Hong Lim
There is also an extensive Mental Health Services Resource Directory for anyone to refer to for various helplines.
Online Counselling
EC2 Singapore is an online chat counselling platform for people who may feel more comfortable expressing themselves and sharing their problems in writing. This opens up the doors of help to people who are deterred by the inconvenience or fear of going to a counselling centre.
Online counsellors for quick chats are available from Monday to Friday, 2pm to 5.30pm.
Otherwise, you can make a one-hour appointment with a consistent counsellor in a chatroom.
---
Know someone who's struggling with mental health issues? Do share this article with them to help them alleviate the costs arising from mental health issues! 
Should you know of any resources available that will help the mental health community, do share it with the SeedlyCommunity! 
About Rachel Yeo
Breaking down complicated financial pieces into idiot-proof articles.
You can contribute your thoughts like Rachel Yeo
here.