F&B and Retail Businesses Are Closing Down: How Can Owners Stay Afloat and How Can We Help
Xue Miao
●
Ever since the start of the Circuit Breaker in April, dining at F&B outlets have been banned, reducing operations of these outlets to only delivery and take-away options.
Who else misses this?
This sudden and drastic change has severely impacted the livelihoods of F&B owners, with many struggling to keep their businesses afloat.
According to a Lianhe Zaobao report, 529 F&B establishments have shut their doors between February to April 2020.
A survey by Chope has also revealed that 93% of restaurants have seen a dip in revenue, with 78% having difficulties lasting more than six months, if the situation does not get better.
Since then, Whatsapp messages have been popping up and informing us of the closure of our favourite restaurants.
Here are some of the restaurants who have announced their departure:
Restaurant
Last Day of Operation
7th Mile Seafood
7 Apr 2020
Boufe Boutique Café
30 Jun 2020
Breko Cafe
31 Mar 2020
Chi Kinjo
28 Mar 2020
Coffee Break @ Ascent

Hong Lim and Amoy Street Food Centre outlets remain open
Apr 2020
Fabulous Baker Boy
7 Jul 2020, might be back at end of the year
High Steaks (Sembawang)

Jalan Riang outlet remains open
30 Apr 2020


Imperial Treasure Nan Bei Restaurant (Ngee Ann City)
8 Jun 2020
Inspirit House
End-Aug 2020
Jamie's Italian (Vivocity)

The Forum outlet remains open

16 Apr 2020
Jekyll & Hyde
14 Jun 2020
Jok Jok Mor
18 Mar 2020
Kuishin-Bo
6 Apr 2020
La Cantina Venezia
28 Mar 2020
Meats N Malts
1 Jun 2020
Modesto's
21 May 2020
Oromo Coffee
30 Mar 2020
Rookery (Capital Tower)

China Square and Hong Leong outlets remain open
Jun 2020
Stärker Group
4 Jun 2020
Table Manners
Apr 2020
Tao Seafood
31 May 2020
Teafolia
1 Jun 2020
The China Club Singapore
1 Jun 2020
The Peel 1889
15 Jul 2020
Tian Wei Seafood
29 Mar 2020
Plentyfull
14 Jun 2020
Amidst this gloomy economic outlook, many other businesses have taken a huge hit too.
| Business | Impact |
| --- | --- |
| Aldo | Filed for bankruptcy protection |
| Dean & DeLuca | Filed for bankruptcy |
| Esprit | Close 56 stores in Asia, including 12 in Singapore |
| GU (budget sister brand to Uniqlo) | Closing all Korea outlets |
| Hertz (Car rental service) | Filed for bankruptcy |
| HOOQ | Ceased operations in Apr 2020 |
| JC Penney | Filed for bankruptcy protection |
| J.Crew | Filed for bankruptcy |
| Smartly | Ceased operations in Mar 2020 |
| Smove | Ceased operations on 29 Apr 2020 |
| Thai Airways | Requested for debt rehabilitation |
| Virgin Australia | Undergoing third party-led restructuring |
| Zara | Closing up to 1,200 stores (16% of its outlets worldwide), closures are expected to be in Asia and Europe |
How Can Business Owners Seek Help
In Singapore, the government has rolled out several initiatives to help businesses cope during this difficult period.
1. Finances and Cashflow
Corporate Income Tax Rebate and Payment Deferment
Companies will be granted a 25% corporate income tax rebate capped at $15,000 for YA2020.
In addition, there will be a three-month deferment for corporate tax payments, to help to temporarily alleviate the financial burden.
Enhanced Property Tax Rebate
To help businesses, there will be an enhanced property tax rebate for the following properties, for 1 January 2020 to 31 December 2020:
Type of Property
Enhanced Rebate Rate
Hotel room or function room of a hotel registered under the Hotels Act
100%
Premises of the following that are used or intended to be used for Meetings, Incentive Travel, Conventions and Exhibitions (MICE):
-Suntec Singapore Convention and Exhibition Centre
-Singapore EXPO
- Changi Exhibition Centre
All the premises of the following:
- Changi Airport
- Singapore Cruise Centre
- Marina Bay Cruise Centre Singapore
- Tanah Merah Ferry Terminal
Premises that are used or intended to be used as:
- Backpackers' hostel, boarding house, guest house or students' hostel
- Hotel that is not a registered hotel
- Shop or warehouse retail building
- Restaurant
- Sports and recreation building
- Amusement centre
- Cinema or theatre
- Medical clinic, hospital, nursing home, hospice, place of rehabilitation or convalescent home
- Childcare centre or kindergarten
- School
- Driving school
- Purpose-built workers' dormitory
- Tourist attraction
All the premises of the following:
- Marina Bay Sands
- Resort Worlds Sentosa
60%
Other non-residential properties

Some examples include:
- Premises used for an industrial or agricultural purpose
- Offices
- Business or science park
- Petrol station
- Warehouse
30%
More details can be found in this annex.
Enhanced Rental Waivers
There will be an increase in rental waivers for industrial, office and agricultural tenants of Government agencies to two months.
Financing Grants and Schemes
Several grants and schemes have been rolled out during the past budgetary speeches in the earlier months.
The full list of initiatives is available online.
New financing programmes have been introduced, and enhancements have also been made to existing schemes.
Managing Cashflow, Debt and Insurance
MAS has rolled out various support measures to assist individuals and businesses in cashflow issues and debt.
Some initiatives that could help Small and Medium-sized Enterprise (SME) owners include the option to defer payment of principal on secured SME Loans to 31 December 2020, and getting lower interest rates on their loans obtained under Enterprise Singapore (ESG)'s Enhanced Enterprise Financing Scheme.
Support Package for FinTechs
On 8 April 2020, a $125 Million support package was announced to help the financial and FinTech sectors.
This was termed as the COVID-19 Support Package for FinTech, which aims to provide support in manpower costs, operational costs and also provide access to business opportunities.
MAS also jointly launched a S$6 million MAS-SFA-AMTD FinTech Solidarity Grant on 13 May 2020 to help Singapore-based FinTech firms in their operations and manpower costs, allowing businesses to still continue to innovate and create opportunities for growth.
Assistance With Legal Contracts
The Ministry of Law has introduced the COVID-19 (Temporary Measures) Bill in Parliament, and the bill seeks to offer temporary relief to businesses and individuals who are unable to fulfil their contractual obligations due to COVID-19.
Due to the current situation, companies who are unable to meet their obligations may have to pay damages or forfeit deposits.
Stable businesses may be sued and face litigation or possible insolvency.
This bill would, therefore, provide temporary cash-flow relief for these businesses, who may otherwise have to pay damages or risk having their deposits or assets forfeited.
Relief of Government Fees
There will not be any increase in government fees and charges from 1 Apr 2020 to 31 Mar 2021.
Some of the fees include:
Business License Fees
Business Permits
Company Registration Fees
HDB Carpark Charges
HDB Flat Application Fees
Inspection Fees
School Fees
Passport Renewal Fees
Work Pass Application Fees
2. Manpower Costs
Introduction of Job Support Scheme (JSS)
The Job Support Scheme (JSS) was introduced during the Budget 2020, and was further enhanced over the next few months.
Under this scheme, the government will co-fund between 25 to 75 per cent of the first $4,600 gross monthly wages paid to each local employee for 10 months.
The amount of payout will be as below:
Date of JSS Payout
Payout Amount
(calculated on the first $4,600 of gross monthly wages)
Payout 1
(Apr 2020)
75% of Oct 2019 wages

+ 25% of Nov 2019 wages

+ 25% of Dec 2019 wages

Additional Payout
(May 2020)
75% of Nov 2019 wages
Payout 2
(Jul 2020)
25% of Feb 2020 wages

+ 25% of Mar 2020 wages

+ (75% of Apr 2020 wages - 50% of Oct 2019 wages)
Payout 3
(Oct 2020)
(75% of May 2020 wages - 75% of Nov 2019 wages)*

+ 25% of Jun 2020 wages

+ 25% of Jul 2020 wages
Wage Credit Scheme (WCS)
The government co-funding ratios for wage increases in 2019 and 2020 will be raised to 20% and 15% respectively.
This is an increase from the current 15% and 10%.
The qualifying gross wage ceiling will also be raised to $5,000 for both years, up from the current $4,000.
Foreign Worker Levy (FWL)
The Foreign Worker Levy (FWL) waiver and FWL rebate will be extended by up to 2 months for businesses that are not allowed to resume operations after the circuit breaker.
This rebate will be 100% in June 2020, and 50% in July 2020.
Career Support Programme (CSP)
The Career Support Programme (CSP) is a programme that was introduced to encourage employers to hire eligible Singapore Citizen Professionals, Managers, Executives and Technicians (PMETs).
Companies would be able to receive up to $42,000 in salary support for hiring eligible candidates.
SGUnited Traineeships
The SGUnited Traineeships scheme was introduced as part of the SGUnited Jobs and Skills Package, in a bid to provide more opportunities for young locals.
For host companies, the Government will co-fund 80% of the training allowance.
This would allow companies to still be able to onboard fresh graduates without facing great financial strains.
Career Trial
Career Trial is another initiative by WSG that allows companies to hire employees for shorter stints, and also on a part-time basis.
This allows companies to assess a candidate's suitability through this 'trial period', before hiring as a full-time employee.
Under this scheme, employers would be supported by the government for 30% of monthly salary (up to 6 months), capped at $5,400 per hire and $2,700 per hire for part-time jobs.
This would encourage employers to hire unemployed Singaporeans who have been job hunting for 6 months or more.
3. Employee Training
Funding Support for Training of Local Employees
For employers who are sending their Singapore Citizen or Permanent Resident employees to courses, funding support will be provided.
This applies to eligible in-house and Skillsfuture courses.
More details on the course fees funding and subsidies can be found here.
Professional Conversion Programme (PCP)
The Professional Conversion Programme (PCP) is a career conversion programme that aims to reskill individuals to take on new job roles.
This programme is targetted at Professionals, Managers, Executives and Technicians (PMETs), including mid-career switchers.
For companies who are interested to hire employees under this programme, there will be salary support and course fees subsidies provided.
---
What Can We Do to Help?
While the closure of some establishments was inevitable, there are still ways we can provide support.
If you are interested to help companies during this difficult period, there are a few areas you can look into.
While we do not advocate spamming your purchases since we are all about making smart personal finance decisions, we can all still play our part responsibly.
Supporting the Hawkers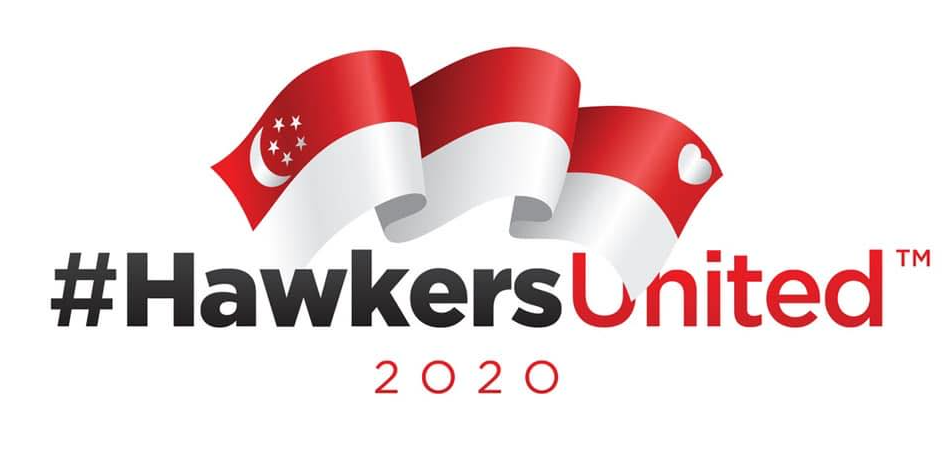 The Hawkers United – Dabao 2020 page has been wildly successful, with more than 270,000 members since its creation.
On this page, hawkers with no prior online presence now have the opportunity to publicise their stalls.
The next time you're hungry and wish to plan for your next meal, do give this page a scroll and check out these hawkers.
We don't need a lot of money to start helping these small businesses. 😊
Order Directly From Hawkers
Another initiative to save the hawkers would be the SG Dabao website.
Through this site, buyers can purchase directly from these stall owners, where the full profits will be going to them (i.e. no middleman fees).
The website contains information which includes opening hours, delivery menus and contact information.
There is also further categorisation into different zones of Singapore, where you could easily access the area which is nearest or you.
Buying Local Groceries
Another group of local businesses that has taken a huge hit is our resident market fishmongers and vegetable sellers.
Another page – Pasar United – Dabao 2020 was set up to cater to this group of business owners.
We don't even have to head downstairs for our grocery shopping anymore.
You can now get your local groceries right at your doorstep, without squeezing through any crowds.
Purchase Wet Market Products Virtually
Many sellers have even taken up new methods to sell their products, such as having live streaming sessions.
The Tekka Online Market was set up during the COVID-19 period for shoppers to still be able to shop from their favourite Tekka sellers.
Once you enter the site, you will see cute aunties trying to sell their fish and dried goods.
Super endearing and wholesome.
Interested buyers can get their groceries through sliding into the FB admin's DMs after live-streaming.
Purchase Gift Cards under ChopeAndSave
ChopeandSave is a brilliant initiative which was started as an attempt to save local businesses.
From this website, you can choose to make purchases in advance, and enjoy the deal later.
Basically, it acts as a regular gift card.
We can purchase them from various restaurants, including P.S. Cafe, Tanuki Raw and even ice-cream parlours such as Creamier.
Such purchases would provide these food establishments some help in tiding over this difficult wave.
For any places which are not on the website yet, owners can easily set up their own voucher systems to join in this programme.
Support Home-Based Businesses
A community-based page has been set up for home-based businesses, where small businesses can list their goods and services for free.
This website lists a wide range of products, from food, to bath soaps and personal fitness training.
F&B and Retail Businesses Are Closing Down: How Can Owners Stay Afloat and How Can We Help
It has been an incredibly tough period for most businesses, with many struggling to stay afloat.
With the various schemes and initiatives in place, we hope that everyone would be able to make it through the storm, and remain steady during this very challenging period of time.
You can do it!
About Xue Miao
A
millennial
who is learning to adult. She doesn't believe in the rat race and hopes to live on a farm someday.
You can contribute your thoughts like Xue Miao
here.