Singtel (SGX: Z74) Dividend Cut: Here's What Investors Should Know About the Telco's FY2021 Financial Results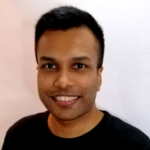 Sudhan P
●
Singapore Telecommunications Limited (SGX: Z74), or Singtel for short, is the fourth largest component of Singapore's stock market benchmark, the Straits Times Index (STI), just behind the three local banks.
Before the stock market opened on 27 May, Singtel announced its financial results for its fiscal year ended 31 March 2021 (FY2021).
The telco said that its latest performance was impacted by structural challenges, intense competition, and the pandemic. 
Let's find out more right here…
Singtel's Revenue and Regional Associate Performance
Singtel posted operating revenue of S$15.6 billion for FY2021, down 5% from S$16.5 billion seen a year ago.
The lower revenue was due to lower sales from most of its business segments but partially offset by growth in its infocomm technology (ICT) business. 
Revenue from Singtel's Major Product and Services
Fiscal Year Ended 31 March 2021 (S$' mil)
Fiscal Year Ended 31 March 2020 (S$' mil)
Mobile
- Mobile service
- Sale of equipment
- Handset operating lease income
7,152.0
7,622.4
Data and internet
3,404.9
3,611.9
Infocomm Technology
3,259.3
3,052.4
Digital businesses
937.8
1,168.6
Fixed voice
546.6
705.2
Pay television
285.6
313.5
Others
57.8
68.3
Total
15,644.0
16,542.3
Australia contributed to the majority of Singtel's revenue at 52%, while Singapore brought in 39%. The remaining 9% came from the US and other places where Singtel operates in.
Moving on, pre-tax profits from Singtel's regional associates' (excluding one-off items) rose 4% to S$1.7 billion on the back of Airtel's improved performance in both India and Africa. But this was partly offset by lower profits from Telkomsel, AIS, Globe, and Intouch.
Singtel's Profit 
The telco's FY2021 underlying net profit, which excludes one-off items, tumbled 30% to S$1.7 billion due to "continued industry and COVID-19 headwinds". 
With non-cash impairment charges for investments in Amobee and Trustwave of S$1.2 billion, net profit decreased by 49% to S$554 million. 
Singtel said that the rapid shifts in the digital marketing and cybersecurity sectors and economic shocks resulting from the pandemic affected the ability to scale for Amobee and Trustwave, and that a strategic review of these two businesses is underway. 
Singtel's Dividend
Singtel will be dishing out a final dividend of 2.4 Singapore cents per share, bringing the total dividend for FY2021 to 7.5 cents (translates to 71% of Singtel's underlying net profit). 
The latest dividend is down 39% from the previous year's dividend of 12.25 Singapore cents. 
Investors might have seen the dividend cut coming, given the structural headwinds to Singtel's core business and unsustainable dividend payout ratio previously.  
New Strategic Direction from Singtel
The telco also announced that it's embarking on a "strategic reset" amid the challenging operating environment. 
Singtel's plan is three-pronged: 
Leveraging its fifth-generation (5G) mobile network leadership

Developing new growth engines in ICT and digital services

Unlocking the value of its quality infrastructure assets
Yuen Kuan Moon, Singtel's group chief executive, said: 
"This strategic reset is the most significant move in recent years to refocus the business and capitalise on technology proliferation and large-scale digitalisation. With the mass migration online over the last 18 months, the pandemic has also accelerated trends that were already redefining the basis for success for our industry. We intend to use this unique opportunity to make profound changes, restructure and reposition to emerge stronger."
It'll be interesting to watch how Singtel especially unlocks the value of its infrastructure assets such as its towers, satellites, subsea cables and data centres across the region. Who knows, there could be an initial public offering (IPO) of Singtel's assets on the cards. 
Want to Discuss Further?
Join our community at Seedly to participate in the discussion surrounding stocks like Singapore Telecommunications Limited (SGX: Z74) and many more! 
Disclaimer: The information provided by Seedly serves as an educational piece and is not intended to be personalised investment advice. ​Readers should always do their own due diligence and consider their financial goals before investing in any stock. The writer may have a vested interest in the companies mentioned.
About Sudhan P
It isn't fair competition when only one company in the world makes Monopoly. But I love investing in monopolies. Before joining the Seedly hood, I had the chance to co-author a Singapore-themed investment book – "Invest Lah! The Average Joe's Guide To Investing" – and work at The Motley Fool Singapore as an
analyst
.
You can contribute your thoughts like Sudhan P
here.