What Is The Straits Times Index (STI)?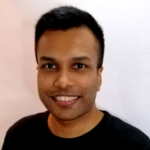 Sudhan P
●
In this new series, we demystify investing terms for beginners.
Previously, we looked at what an ETF is. Now, let's find out more about the Straits Times Index (STI).
So, what exactly is the STI about?
The STI, which has a history going back to 1966, consists of the 30 largest and most liquid companies listed in Singapore. By "liquid", it means that they must have a certain volume of trading activity in the stock market.
The top 10 constituents of the STI take up around 69% of the index. Those 10 stocks are (data as of 29 November 2019):
Constituent
Sector
Market capitalisation
(S$' million)
Weight (%)
DBS Group Holdings
Banks
45,392
15.56
Oversea-Chinese Banking Corp
(OCBC)
Banks
36,350
12.46
United Overseas Bank (UOB)
Banks
33,132
11.36
Singapore Telecommunications (Singtel)
Mobile Telecommunications
25,118
8.61
Jardine Matheson
General Industrials
16,364
5.61
Keppel Corporation
Oil Equipment Services & Distribution
9,610
3.29
CapitaLand
Real Estate Investment & Services
9,175
3.14
Ascendas Real Estate Investment Trust
Real Estate Investment Trusts
8,731
2.99
Thai Beverage
Beverages
8,717
2.99
Hongkong Land Holdings
Real Estate Investment & Services
8,701
2.98
Total
N/A
201,289
68.99
In terms of performance, the STI has produced a total return (comprises capital gains and dividends) of 14.7% over the past five years.
The STI is reviewed regularly. If any of the index stocks become ineligible to continue being part of the STI, it would be replaced by those on the STI reserve list.
Have Burning Questions Surrounding The Stock Market?
Why not check out Seedly's QnA and participate in the lively discussion regarding stocks!
Related Articles:
About Sudhan P
It isn't fair competition when only one company in the world makes Monopoly. But I love investing in monopolies. Before joining the Seedly hood, I had the chance to co-author a Singapore-themed investment book – "Invest Lah! The Average Joe's Guide To Investing" – and work at The Motley Fool Singapore as an
analyst
.
You can contribute your thoughts like Sudhan P
here.