Despite our continued push toward sustainable living, did you know that we spent $179.4 million on bottled water in 2018?
And that Singaporeans have a preferred brand of bottled water?
Even though Ice Mountain and Dasani command the most market share, it looks like there's a sizeable number of Singaporeans who are baller enough to splurge on premium mineral water like Evian.
But why would Singaporeans spend so much on bottled water when we have perfectly drinkable tap water?
Since we always going on about making smarter decisions, especially when it comes to spending our money, let's find out why bottled water is so expensive.
---
TL;DR: How Much Are We Paying For Bottled Water In Singapore?
Heading to the nearby 7-11 for bottled water to quench your thirst can be taxing on your pocket.
Especially since soft drinks or iced teas sometimes cost lesser than bottled water from brands like Evian.
Ever wondered how much you're forking out for bottled water?
Here's a look at some popular brands in Singapore like Acqua Panna, Badoit, Dasani, Evian, Ice Mountain and Volvic:
Bottled Water Brand
Price Per Litre
Still
Alpha Pure Drinking Bottle Water
$0.31
Aqua Mountain Spring Bottled Water
$0.93
Dasani Drinking Bottle Water
$0.40
FairPrice Pure Drinking Bottle Water
$0.33
FIJI Natural Artesian Bottle Water
$2.37
F&N Ice Mountain Pure Drinking Bottle Water
$0.40
Gleaceau Smartwater Bottle
$2.50
Life Pure Distilled Drinking Bottle Water
$0.33
Voss Still Water
$8.07
Mineral
Acqua Panna Natural Mineral Water
$3.20
Badoit Sparkling Natural Mineral Bottle Water
$3.17
Evian Natural Mineral Bottle Water
$2.24
Perrier Sparkling Mineral Bottle Water
$3.56
Polar Natural Mineral Bottle Water
$0.55
San Benedetto Natural Mineral Water
$0.88
San Pellegrino Sparkling Natural Mineral Bottle Water
$3.10
Spritzer Sparkling Mineral Bottle Water
$2
Tesco Ashbeck English Natural Mineral Water
$1.18
Volvic Natural Mineral Bottle
$1.76
Note: for consistency, all prices are taken from FairPrice's online catalogue.
In comparison, 1 litre of tap water in Singapore costs $0.00274.
Which means that the cheapest bottled water from the table above is 113 times more expensive than something almost all of us can get from the nearest tap!
Also, what's up with VOSS water?! 1 litre of it costs more than a McDonald's McSpicy extra value meal!
---
What's The Difference Between Alkaline, Distilled, Mineral, Purified, And Spring Water?
While looking up the prices of the various bottled water, I realised that there are so many types available.
Here's what I found out:
Alkaline Water
Alkaline water, as compared to regular drinking water, has a higher pH value. It's believed to be able to neutralise the acids in your body and bloodstream.
Some even believe that drinking alkaline water regularly can help prevent diseases such as cancer and heart disease.
(Editor's note: please take this info with a pinch of salt.)
(Editor's additional note: Get it? Coz saltwater is alkaline. And the info about disease prevention seems incredulous so you should…)
Distilled Water
Water that has gone through a filtration process to remove any contaminants and any natural minerals.
Drinking Water
Water safe for human consumption.
No extra ingredients added other than what is considered safe for regular tap water, such as fluoride.
Mineral Water
Spring water with minerals added.
Which explains why most mineral water has a distinct taste.
Do note that not all minerals added are necessary of the human body.
Purified Water
Water has been purified to remove chemicals or contaminants.
It doesn't necessarily mean that it's better.
It's just purified.
Spring Water
Water from an underground source.
It may or may not have been purified unless stated otherwise.
There's a common misconception that spring water is the best for consumption.
As many have this image that it comes from a spring whose source is a snow-capped mountain.
There are actually studies that indicate that contaminants are found in bottled spring water if they're not handled properly.
And often, the source of the alleged 'spring water' is dubious.
Is Singapore's Tap Water Safe To Drink?
YES.
In fact, Singapore's tap water quality is arguably one of the best in the world.
FYI: Singapore's tap water is within the World Health Organization (WHO) drinking water guidelines and US Environmental Public Health (Quality of Piped Drinking Water) Regulations 2008.
You can actually drink water straight from the tap without having to filter or boil it.
It's just that we somehow believe that we need to boil water to get rid of bacteria.
Or that boiling it makes it taste better…
So why do so many people prefer bottled water instead?
To understand this, we need to look at how much does tap water cost in Singapore.
I'm sure many of you don't know this especially if you're not paying for utilities yet.
How Much Does 1 Litre Of Tap Water Cost In Singapore?
The price of 1 litre of tap water in Singapore is $0.00274!
But this obvious price difference is not something which strikes many Singaporeans because bottled water is not usually referenced against what tap water would cost.
Most of the time, we would compare the price of bottled water against a soft drink, fruit juice, or iced tea in a kopitiam, food court, or restaurant.
And in most instances, the bottled water is usually the cheapest and healthiest option available.
Also, it's hard to argue with the convenience of not having to carry a bottle around to be refilled and the relatively low retail cost of bottled water (around $1).
Why Is Bottled Water So Expensive?
While we're fortunate enough to have ready access to drinkable water straight from the tap.
This is actually a privilege which is not available to most parts of the world.
Quality Assurance Of Drinkable Water
Even though 70 per cent of the world is covered by water, only 2.5 per cent of it is fresh, drinkable water.
And if we look at the continent of Asia, only 6 countries have water that is considered safe for consumption.
They are:
Brunei
Hong Kong
Israel
Japan
Singapore, and
South Korea
This is probably why we're willing to spend on bottled water – especially if we visit places where fresh, drinkable water is not readily available.
In these situations, bottled water gives you the assurance that the water inside is safe to drink.
However, it's ironic why we would spend so much on bottled water if we already have safe water…
Marketing Costs
If you're wondering why Evian made it to the top of Singaporean's preferred bottled water.
It's simply because of marketing.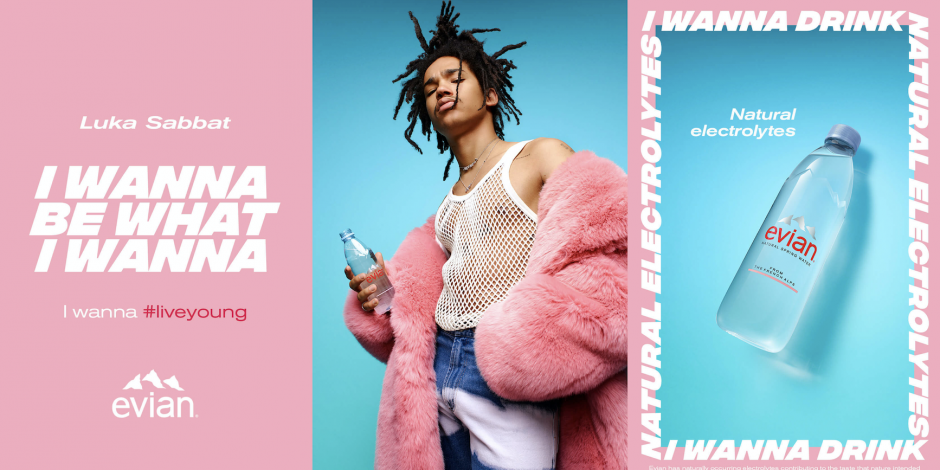 This phenomenon is not just limited to our sunny island.
In fact, if you were to go around the world and asked for Evian, most people would have heard of it or at least seen an advertisement.
And this is because drinkable bottled water is nothing without proper marketing.
To quote Olivia Sanchez, then VP Marketing for Danon Waters (owner of Evian):
"We have evolved to lifestyle moments: Evian is served at high-end events, restaurants and hotels. A bottle of water is an extension of who you are and what you talk about."
In order to get recognition for the water's quality, proper marketing is needed to sell the idea that consumers need the product.
First, they need to market the brand to appeal to their demographic (usually through influencers, pop stars, idols, and famous people).
These brand will usually try to sell you some form of lifestyle, so you're inclined to buy into it.
Once you buy a bottle, you're more likely to repeat your purchase if you like the brand and the product.
This builds trust in the brand.
From there, the brand's bottled water becomes your go-to bottled water regardless of where you are around the world.
They just need to make sure that it's widely available internationally.
To give you an idea of how much the world is spending on bottled water:
In 2003, Aquafina spent US$24.6 million on advertising in America. Competitors such as Dasani and Evian both spent US$18.8 million and US$7.4 million respectively.
In 2012, the market for bottled water in America alone was worth US$11.8 billion, while the market in United Kingdom was worth 1.6 billion pounds.
So… who bears the cost of marketing?
That's right.
It's us, the consumers.
Distribution Costs
In order to truly gain international recognition, brands need to make sure that their bottled water is easily available around the world.
Evian, which is bottled by French conglomerate Danone, is distributed by Coca-Cola to different parts of the world.
Think about it.
When was the last time you visited a country which didn't have Coca Cola (outside of Cuba and North Korea)?
So who pays for the transportation and distribution costs incurred to make sure that you can get your preferred bottled of water halfway across the world?
Yes.
It's us, the consumers, again.
Which Countries Can You Not Drink Tap Water?
Planning to travel soon?
Here's a list of countries with safe tap water:
Africa
Asia
Brunei
Hong Kong
Israel
Japan
Singapore, and
South Korea
Europe
Andorra
Austria
Belgium
Czech Republic
Denmark
Finland
France
Germany
Greece
Iceland
Ireland
Italy
Liechtenstein
Luxembourg
Malta
Monaco
The Netherlands
Norway
Poland
Portugal
San Marino
Slovenia
Spain
Sweden
Switzerland
United Kingdom
Vatican City
North America
Oceania
South America
About Ming Feng
A stint in
Bloomberg
gifted me with a beer belly, which only grew larger when I moved on to become a Professional Trader. Now I turn caffeine into digestible finance-related content.
You can contribute your thoughts like Ming Feng
here.