Singaporean Investors Are Making These Common Mistakes
What Are the Best Stocks to Buy on SGX?
Investors are seizing investments opportunities to buy stocks "at a discount" during COVID-19 pandemic.
Some investors who have the experience of going through economic crisis believe that this is the perfect opportunity to load up on some of their desired stock tickers.
To some investors, it is as though the REITs market is on the Great Singapore Sale too.
The worrying trend, however, is that we have new investors who FOMO-ed (fear of missing out) and jumped onto this bandwagon for the first time.
With little knowledge and experience in stocks investing, they may end up making mistakes which can end up causing them monetary losses.
---
Having been talking to some of the brokers and the customer service department of our local brokerages, we decided to compile a guide to help this answer some of the commonly asked questions for new investors.
Also, this is them right now after answer 4,564 calls every day.
Some of these mistakes can be costly.
---
Buying the Wrong Stock
"Bought the wrong stock! This time siao liao!"
With the current COVID-19 pandemic and cities going through lock-downs, Zoom Video Communications Inc. (NASDAQ: ZM) is expected to do well.
Investors looking to invest in Zoom Video Communications Inc. end up trading Zoom Technologies (OTCMKTS: ZMTP) which is a Chinese telecommunications company with zero association with Zoom Video Communications.
This resulted in Zoom Technologies' share price to go up by 891%, while the actual Zoom Video's stock only climbed 112%.
Buying the wrong stocks ticker can be easily prevented if investors spend some time to look through the company details of the stocks that they are investing in.
Such a rookie mistake should be prevented at all cost!
---
Accidental Short Selling of Stocks
"I think I sold more number of shares than I have. What should I do?"
Assuming you bought stocks of a certain company (eg. 1,000 units of shares), and you accidentally sold more stocks than you actually own (eg. 1,200 units of shares).
You end up "short-selling" 200 units of the stock by mistake.
What Happens When You Short-Sell?
If you short-sell by mistake, you are required to cover back the short for on the same trading day.
In short, buy back the number of shares you owe.
What Happens If You are Unable to Cover Back the Shortage in Shares?
I hope this is not intentional.
If you are unable to cover back the short position, your broker will contact you and you will be presented with an option to borrow the shares from the pool of inventory the brokerage holds. If your brokerage does not have the required shares to lend you, this is where it gets a bit more complicated.
What Happens If Your Brokerage is Unable to Lend You Your Shares?
If you are unable to cover back the short sell two days after your short-sell, SGX will conduct a buying-in on your behalf.
In short, you are at the mercy of the market and you are very likely to lose money from this investment.
The buying-in price is determined by CDP. The price will be at least 2 bids above the highest of the following:
The closing price of the previous day
The reference transacted price
The reference bid price
In respect of a contract made in the buy-in market on the previous Market Day for which delivery failed, the transacted price of that contract.
If necessary, CDP will have to adjust the price to attract sellers for the stocks you need to cover.
This process will incur a list of fees:
SGX will charge S$75 + GST for every failed contract
Brokerage fee of 1%
Failed Delivery
Assuming you invested in a very illiquid ticker and the buy-in process fails, this is known as a failed delivery.
It will result in a minimum penalty fee of $5,000 or 10% of the value of the failed trade, whichever is higher.
---
Investing Your CPF Monies
"I invest using my CPF this morning, why cannot sell now ah?"
New investors looking to invest using your CPF monies do take note that there is a limit on the amount you can invest.
You can only invest:
Up to 35% of your investible CPF savings in stocks
Up to 10% of your investible CPF savings in gold
On top of that, investors investing using their CPF monies, cannot buy/sell on the same day.
You can only sell your investments, one trading day after the purchase date. This is assuming your stock broker keyed the investment on the day itself.
---
Trading Overseas Counters
"Eh! How come so expensive?"
New investors tend to overlook various costs involved when it comes to investing in shares traded in foreign currencies.
A good example will be Hongkong Land Holdings Limited (SGX: H78) which is traded in USD on SGX. Investors, hence, need to factor in the additional conversion costs if you are investing in SGD which may result in a higher cost than expected.
---
Central Depository Account (CDP) vs Custodian Account: What is the Difference?
The Central Depository Account (CDP) is a depository account that provides clearing, settlement and depository facilities for investors in Singapore. Stocks in your CDP account are purchased under your name.
On the other hand, if you invest in stocks through a custodian account, they are held with the brokerage that you use.
Here are some of the main differences between both types of account:
Central Depository Account (CDP)
Custodian Account
Stocks purchased in your name
Stocks held with the brokerage you use
You will be invited to attend Annual General meetings (AGM)
You will not be invited to attend Annual General meetings (AGM)
You are entitled voting rights
You are not entitled voting rights
You receive company's annual reports
You will not receive company's annual reports
You are notified of any announcements/ actions made by company
You may or may not be notified of any announcements/ actions made by company
Fees and charges are higher
(Clearing fee, SGX trading fees, brokerage fee)
Lower brokerage fee
---
While it is a good thing to see more Singaporeans investing during this period of time, it is important to get ourselves educated first before jumping on any hype.
You rather enter the market later, after getting yourself educated than to incur unnecessary costs or commit unnecessary mistakes which do not come cheap.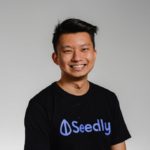 About Ming Feng
A stint in
Bloomberg
gifted me with a beer belly, which only grew larger when I moved on to become a Professional Trader. Now I turn caffeine into digestible finance-related content.
You can contribute your thoughts like Ming Feng
here.