All You Need to Know About the New Google Pixel 4a: Is Google's Newest Phone Worth it?
Google just released the long-awaited Google Pixel 4a: the successor to last year's Pixel 3a.
With the Pixel 4a, it's a case of don't fix what's broken, as Google has improved on the Pixel 3a formula and made the 4a cheaper than the 3a at launch.
Personally, I think this is a good move, as amidst the COVID-19 outbreak and the economy not doing well, the Pixel 4a's affordable S$499 price is in a good place.
Although the 4a is not the cheapest phone out there, it is still quite affordable for a mid-range phone.
Also, the phone is cheaper than Apple's 'budget; iPhone SE (from S$649) and the OnePlus Nord (from S$649).
---
TL;DR: Google Pixel 4a Preview
What Great About it
Powerful flagship-level single camera

Sharp, vibrant and bright OLED screen

Headphone jack and stereo speakers

Great value for money
What's Not Great
Only one camera

No Wi-Fi 6 and 5G

No dust and water resistance

No wireless charging
For an affordable S$499, you get most of the Google Pixel smartphone experience: a superb camera, and a clean version of Google's Android with three years of software updates.
But to meet this price, Google has had to cut features like a more premium build, wireless charging and water and dust resistance. 
But I would think that you probably won't miss most of them.
At this price, the phone offers up considerable value. But should you be buying Google's cheapest phone?
Let's find out!
---
Before we begin, let's dive in to the specs and price of the Google Pixel 4a which will help you get an idea of what the phone is like.
Google Pixel 4a Specs
Specification
Details
Screen
5.81-inch Full HD+ OLED display
1080 x 2340 pixels (443 ppi)
83% screen to body ratio
Dimensions
144 x 69.4 x 8.2 mm
143 grams
Rear Camera
12.2-megapixel single camera
F1.7
27mm (wide)
1.4 μm pixel size
Rear Camera Features
HDR+
Portrait Mode
Night Sight
Astrophotography Mode
Rear Camera Video
Video recording at [email protected] &
[email protected]/60/120fps
Gyro-EIS stabilised
Selfie Camera
8-megapixel camera
F2.0
24mm (wide)
1.12µm
Selfie Camera Video
[email protected]
Processor
Snapdragon 730G (8nm)
Storage
128 GB, UFS 2.1
No micro-SD card slot
RAM
6GB RAM
Battery
3140 mAh
Fast charging 18W
USB PD 2.0
Sound
3.5mm headphone jack
Stereo speakers
OS
Android 10
SIM
1 Nano-SIM slot and/or eSIM
Connectivity

Bluetooth 5.1
Supports NFC
USB 3.1, Type-C 1.0 reversible connector
Biometric authentication
Rear mounted fingerprint sensor
Charging
Fast charging 18W
USB Power Delivery 2.0
Wireless Charging
N.A.

Dust and Water Resistance
N.A.

Source: GSMArena
Google Pixel 4a Singapore Price
The Google Pixel 4a is priced at S$499 for the Just Black colour variant which is the only colour available for now.
Google Pixel 4a Freebies
Every purchase of the phone comes with a free three-month subscription to YouTube Premium, Google One membership and Google Play Pass.
In addition, there is unlimited photo and video storage in high quality with Google Photos.
High quality means that any photos larger than 16MP will be compressed to 16MP to save space. 
Whereas videos that are 1080p will be resized to high-definition 1080p. A video with 1080p or less will look close to the original. But, some information, like closed captions, might be lost.
Google Pixel 4a Singapore Release Date
The Google Pixel 4a is available for pre-order online on Tuesday (4 Aug 2020) through the Google Store, Courts and Challenger.
But, it seems like Google will only start shipping the phones out in early September.
In addition, Amazon Singapore will start selling the phone from 10 Sep 2020.
If you would like to purchase the phone at a retail store, Courts and Challenger will be selling the phone in their retail stores from mid-October.  
Google Pixel 4a Preview: Is it Worth it?
With the Pixel 4a, Google has delivered a compelling mid-range smartphone at just S$500. Let's dive deeper into how the phone measures up, how it compares to its competitors as well as whether you should buy the Pixel 4a. 
Build Quality
When it comes to build quality and design, the Pixel 4a may seem less premium because of its matte soft-touch polycarbonate/plastic body.
But this is not the case as the plastic unibody chassis does not feel sturdy or cheap but feels as well made and sturdy as the Pixel 4.
At 143g, the phone is significantly lighter and easier to manage than its glass and metal competitors.
However, its design is rather basic and it comes in only one colour — Just Black.
But personally, I like the minimalist look and the light blue coloured button.
Performance and Software
The Pixel 4a packs a Qualcomm Snapdragon 730G with 6GB of RAM for multitasking.
Although the phone uses a less powerful processor, it performs well due to Google's optimisation of the software.
The phone rarely hesitates and switches between apps well.
But, it is still not as smooth as the flagship phones.
With the phone's software, what you get is a clean functional experience with Android 10 and the Pixel experience.
Google Live Caption Calls
With the Pixel 4a, Google has expanded the life captioning function on Pixel 4 and brought it to the Pixel 4a.
You can now live transcribe phone and video calls on native Google apps and non-native apps like Facebook messenger.
The Pixel 4a will also have Call Screen which natively screens robocalls before you answer them.
There is also an improved Google Assistant as well. 
Battery Life
Most reviewers agree that the Pixel 4a's battery life is quite decent and can last you through a day of average use.
Reviewers were seeing six to seven hours of screen on time.
But, if you play games regularly or use the camera extensively with social media, you may find yourself having to charge the phone in the early evening.
On the top of charging, topping up the phone is also decently fast with support for 18W USB power delivery chargers.
Cameras
One area where phone manufacturers often try to cut corners is the camera. But Google does the opposite the Pixel 4a.
Undoubtedly, the camera is the standout feature of the phone as it delivers a flagship-level camera at a fraction of the price.
The phone uses the same sensor as the main camera of the flagship Pixel 4 and employs similar photo processing. 
But, do note that photos will take a bit longer to process on the Pixel 4a due to phone's slower processor, internals and a lack of the Neural core: Google's in-house machine learning chip.
What does that actually mean?  Great photos with very little effort.
The phone also features modes like the HDR+ which enhances the colour information in a photo, Night Sight for great low light images as well as an Astrophotography mode that can take photos of stars in the night sky.
Pictures speak more than words so check out the photos below:
The photos above were captured with a Google Pixel 4a running pre-release software and the latest version of Google Camera.
All photos in this album were captured by Julio Lusson, a Cuban YouTuber who runs the channel TecnoLikePlus.
However, the camera is lacking in flexibility as it only has one wide-angle lens compared to its competitors with multiple cameras.
Video is also not the best, given the price point as it only has 4K/30fps video recording.
Display
As for the display, this is Google's most modern-looking phone screen yet.
What you get is a display with very small bezels and a hole-punch camera cutout at the top left corner of the phone.
The phone has a 5.8-inch Full HD+ organic light-emitting diode (OLED) screen with 60Hz refresh rate, HDR support and a peak brightness of 670 nits.
This translates to a sharp, bright and vibrant looking screen with deep blacks and rich colours.
More importantly, the phone gets bright enough to use in direct sunlight which is great for sunny Singapore.
Do note that the 4a features a 19.5:9 aspect ratio, which adds length to the display.
Sound
The Pixel 4a has one feature missing on most phones these days: the 3.5mm headphone jack.
As much as wireless earphones are everywhere now, there are many that still want a headphone jack as having the option to just plug in your headphones without a dongle is just so convenient.
Not to mention the loud and clear stereo speakers that blast sound from the bottom of the phone and the earpiece.
Now that you know more about the Pixel 4a, check out how it compares to its competitors.
Google Pixel 4a vs iPhone SE Price
One of the Google Pixel 4a's biggest competitors in the mid-range category is the Apple iPhone SE (2020).
The Pixel has a big price advantage here as it is priced at S$499 for 128GB of storage.
If you want the same level of storage for the iPhone, you will have to pay S$719 for the 128GB model.
But with the more expensive price comes with premium features like a glass and metal build, a flagship processor and water resistance.
But the Pixel is no slouch either with its sharper and more vibrant OLED display, headphone jack and a camera that takes better pictures.
Both phones are wonderful additions to the mid-range segment in Singapore, especially if you want a superb camera phone that won't break the bank.
Google Pixel 4a vs OnePlus Nord Price
Another of the Pixel 4a's competitors is its Android rival the OnePlus Nord.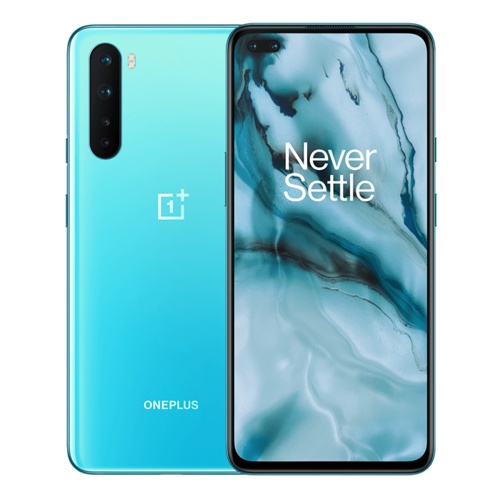 On paper, it seems that the OnePlus Nord is better due to its superior specifications.
The Pixel has a price advantage here as it is priced at S$499 for 128GB of storage and 6GB of RAM. While the OnePlus Nord is priced at $649 for 128GB of storage and 8GB of RAM
Performance-wise you get a more powerful Snapdragon 765G processor and more RAM for the extra S$150.
Battery life on the OnePlus Nord is also better as it has a bigger battery that can be charged up infinitely faster.
The AMOLED display with 90Hz refresh rate for a smoother experience, and the six total cameras all round out what is a comprehensive package.
Not to mention the 5G support when it eventually rolls out in Singapore in 2025.
However, the Pixel 4a is capable of producing stellar images that crush the Nord's.
Software-wise, the phones are quite similar as the OnePlus's OxygenOS shares more similarities than differences with the Pixel experience, save for a few additions from OnePlus.
But, the Pixel has the improved Google assistant and software support and updates for 3 years compared to just 2 years on the OnePlus Nord.
Should You Buy the Pixel 4a?
To buy or not to buy. To help you decide we have listed some factors for you to consider.
To Buy…
Does The Basics Right
Aside from the awesome camera, the Pixel 4a nails the basics.
The battery can last you through the day, the plastic build is simple and sturdy, and the phone has a vibrant and bright AMOLED display.
Sure, the phone does not have niceties like wireless charging, water resistance or a flagship processor.
But, the phone still delivers a great overall experience.
You Want a 'Small' One-Handed Phone
Small is relative but in the age of large-screened phones (6 inches and above), the Pixel 4a is tiny in comparison.
This is a phone with a great camera and does the basics right in a compact form factor that can be used comfortably with one-hand.
This means no more finger gymnastics to reach the corners of your phone while praying that you do not drop it.
You Want a Great Camera at a Good Price
Although the phone is somewhat limited with just two cameras, it's quality over quantity.
Sure you lose some of the flexibility you get with other phones that have multiple cameras with ultra-wide or zoom lenses.
But what the Pixel 4a offers is a fuss-free point and shoot camera experience that produces superb pictures.
Not to Buy…
You Want the Best Value
The Pixel 4a is up against some strong competitors that are similarly priced or cheaper.
In terms of specifications, it cannot keep up with its competitors that have multiple cameras, larger screens, more powerful processors and premium designs.
P.S. Check out our comparison of the best phones you can get under $500 in Singapore.
You are a Huge Gamer
Although the phone can run most games well, it is not the best for gaming.
The smaller screen (5.8 inches) makes for a reduced viewing and experience while holding it will block some of the screen.
Also, the phone with the Snapdragon 730G is not as powerful as its rivals, meaning it may not be able to play games on the highest graphic settings as well.
You Need More Than One Day of Battery Life
For moderate users, the phone will survive a day on a single charge.
But, if you play games regularly or use the camera extensively with social media, you may find yourself having to charge the phone in the early evening.
---
Want to Save More on Your Phone Bill Too?
Check out our SIM-only mobile plan comparison tool to get the most affordable plans to go with your shiny new Google Pixel 4a!
About Joel Koh
History student turned
writer
at Seedly. Before you ask, not a teacher. I hope to help people make better financial decisions and not let money control them.
You can contribute your thoughts like Joel Koh
here.