Wirecard Admits S$2.98 Billion in its Accounts May Not Exist: 3 Lessons Investors Can Take Away From This Scandal
At the time of writing, Wirecard AG (ETR: WDI) stock has collapsed; falling 92.5% from its high in 2018.
The dropoff is so steep that roller coaster designers must be taking notes.
What is Wirecard?
But unlike a roller coaster track, it does not look like Wirecard will be going back up as the German financial services provider are currently under investigation for accounting fraud.
Reportedly, there is €1.9 billion (S$2.98 billion) in cash missing as of June 2020, and the prevailing likelihood that the company is insolvent.
The whole accounting fraud case and investigation first reported on by the Financial Times (FT) goes as far back as 2018. It even involves Singapore, as police raided the Wirecard offices in Singapore back in Feb 2019 to investigate allegations of fraud.
To help you unpack this case, we will break it down by highlighting the key events that unfolded and explaining the case.
In addition, we will provide three key lessons investors can take away from this case.
TL;DR: Wirecard Fraud Case Breakdown and Key Lessons for Investors
What is Wirecard?
Why is Wirecard Down? — Timeline of a Collapse
What's next for Wirecard
Investor Lesson #1: Keep updated about your investments — you are a business owner.
Investor Lesson #2: Diversify your portfolio – don't put all your eggs in one basket
Investor Lesson #3: Take bank analysts advice with a dash of salt
What is Wirecard?
Before we start, it will be good to know a bit more about the company.
Wirecard AG was established back in 1999, and was considered a digital payments pioneer in Germany where the majority of consumers prefer cash.
The company excited investors who were searching for a technology company in Europe to compete with the powerhouses in Silicon Valley.
At the start, the company was more known for processing payments on porn sites and online gambling.
This changed in 2006 when it purchased a bank and transitioned to a full-service payment company, providing the software tools for online businesses to access the global financial system.
Why is Wirecard Down? — A Timeline of a Collapse
The Wirecard accounting fraud case stretches as far back as 2008. Here are some of the key events that occurred:
May 2008 — A post by memyselfandi007  on Wallstreet Online, the largest German stock forum highlighted financial irregularities in the balance sheet of Wirecard. This attracted the attention of German financial regulatory authority Bundesanstalt für Finanzdienstleistungsaufsicht or BaFin as it is more commonly known.
Jan 2018 — Wirecard Asia accounting department director 33-year-old Indonesian Edo Kurniawan held a meeting in the Singapore office to instruct colleagues on how to cook the books in order to convince the Hong Kong Monetary Authority to issue Wirecard a license in Hong Kong.
May 2018 — Unnamed whistleblowers in Wirecard provided information to The Financial Times about the extent of the fraud occurring in the company. This included a document entitled 'Project Tiger Summary' that was part of an internal presentation to Wirecard's senior management that outlined the fraudulent accounting.
Oct 2018  — FT launched a series of investigative articles that highlighted the company's accounting irregularities.
Jan 2019 — FT produced a report that suggested contracts were forged in the Singapore office to artificially inflate sales and profits. 
Feb 2019 — Wirecard engaged Rajah and Tann Singapore LLP to investigate. The law firm launched an investigation which found evidence that pointed towards "serious offences of forgery and/or of falsification of accounts."
Mar 2019 — Wirecard sued FT and reporter Dan McCrum in German Civil Court over a series of investigative reports citing misrepresentation of business secrets. Financial Times journalists were also the target of a criminal complain by BaFin accusing them and other short sellers of market manipulation.
Mar 2019 —Wirecard Singapore was raided by the Commercial Affairs Department (CAD) as part of an investigation into allegations that Wirecard was falsifying accounts.
May 2020 — Wirecard puts off the publication of its 2019 financial results for the third time due to an incomplete audit; as Ernst and Young did not sign off as they could not find evidence of the €1.9 billion (S$2.98 billion) missing from its balance sheet.
19 Jun 2020 — CEO Markus Braun resigned and is set to be replaced by ex Deutsche Boerse head of compliance James Freis.
21 Jun 2020 — The Central Bank of the Philippines announced that none of the missing money from Wirecard AG appears to have entered the Philippine financial system.
22 Jun 2020 — Wirecard announces that the €1.9 billion (S$2.98 billion) missing from its balance sheet may not exist.
23 Jun 2020 — Ex-Wirecard CEO Markus Braun arrested by prosecutors in Munich for presenting false statements of data that portrayed the company as financially stronger.
25 Jun 2020 — Wirecard files for insolvency.
What's Next for Wirecard
Although we cannot tell what exactly is happening at Wirecard, what we know is deeply troubling as the company is facing a cash crunch due to the situation.
The repeated delays of the publishing of the company's audited financial report and the missing money from its balance sheet may cause lenders to call in loans and force Wirecard into insolvency. (Update: Wirecard has since filed for insolvency)
The whole situation is a reminder of the risks associated with investing. Here are three key lessons that investors can take away from this debacle.
1. Keep Updated About Your Investments — You Are a Business Owner
In my personal opinion, one of the best pieces of advice that Warren Buffett has dispensed to investors is not think of their investments as just stocks.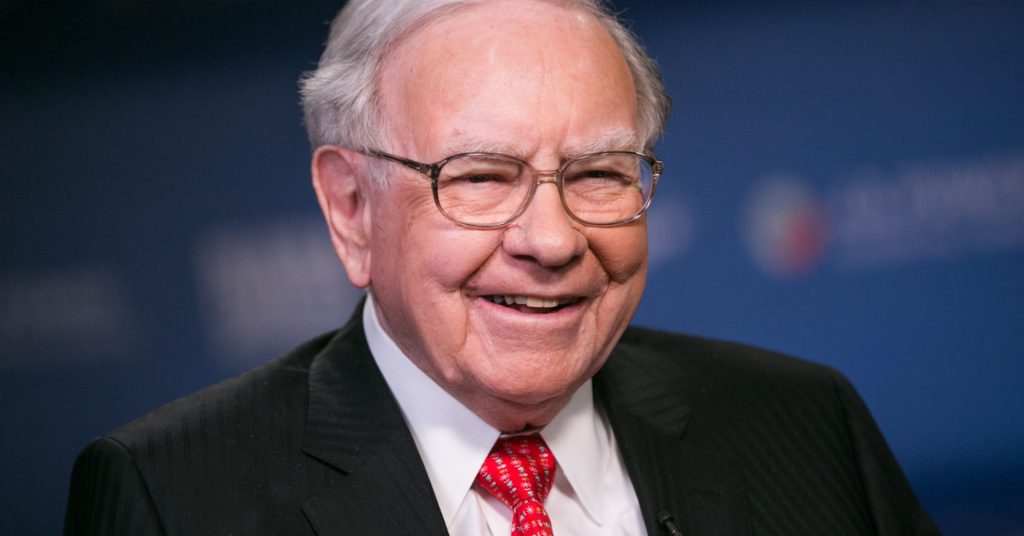 Rather, he advises that when buying stocks:
"You're buying businesses.  Because people can make decisions every second with stocks as opposed to investing in a physical entity like stores or farms, they think an investment in stocks is different than an investment in a business. But it isn't."
This distinction is important as with this mindset shift comes with the realisation that you are a part business owner. And as a business owner, you would want to be updated on the business. Before its sudden collapse on 17 Jun 2020, FT and other news outlets have long been sounding the alarm on Wirecard.
This is why it is important for you to keep track of the businesses you are investing in and to heed the warning signs so you won't be caught off guard.
2. No Company is Too Big to Fail — Don't Put All Your Eggs in One Basket
When Wirecard made its debut on The DAX (Deutscher Aktienindex (German stock index), hopes for the company were high as Germans were hoping that they could produce a tech giant that could rival the tech companies in Silicon Valley.
FYI: The Dax is a blue-chip stock market index that is made up of 30 major German companies trading on the Frankfurt Stock Exchange.
Hans-Peter Burghof, a finance professor at the University of Hohenheim in Stuttgart stated that:
"We Germans aren't as prone to euphoria as in the U.S., but back when Wirecard joined the DAX, there was this great feeling that we can also produce successful tech giants,"
No company is too big to fail, even one as hyped up as Wirecard.
As risky as investing can get, there is one great way to mitigate risk is to diversify your investments.
It is important for you to have an investment portfolio consisting of various assets that will maximise your returns and minimise risk. Generally, a well-diversified portfolio has a good mix of shares, fixed income
A diversified investment is a portfolio of various assets that earns the highest return for the least risk. A typical diversified portfolio has a mixture of stocks, bonds, and commodities.
When a company in your portfolio goes down for whatever reason, the losses incurred are not as major with a diversified portfolio.
Check out our comprehensive step-by-step guide to diversifying your portfolio if you would like to find out more!
3. Take Bank Analysts Advice With a Grain of Salt
Back in 2019 when FT published its report on the Wirecard's financial irregularities, many bank analysts were still bullish on Wirecard.
Why is this happening?
This can be traced back to how it is a common practice amongst companies to issue earnings 'guidance', which many of these analysts include in their analysis.
The 'guidance' that companies provide is crafted in such a way as to underpromise and overdeliver to set better earnings beats and higher revenue expectations. This will, in turn, push the share price higher.
Because of this reason, analysts may be more inclined to rate stocks as 'buy' with ridiculous price targets as the beats might drive share prices higher and improve their track record as stock pickers.
As much as these analysts ratings can be good in certain situations, it is better if you take these bank analysts' ratings and earnings estimates with a dash of salt.
Closing Thoughts
As the Wirecard case has shown, no country or company is immune to fraud even in a country with a 'clean' reputation like Singapore has scandals like Hin Leong Trading's $1.14 billion cover-up.
Thus, it is important for investors to keep updated with our investments to keep track of the business you invested in, diversify your portfolio to reduce risk and take bank analysts' buy-sell ratings with a dash of salt.
Got Questions About Wirecard?
Why not head over to our friendly SeedlyCommunity to discuss Wirecard and other investments!
About Joel Koh
History student turned
writer
at Seedly. Before you ask, not a teacher. I hope to help people make better financial decisions and not let money control them.
You can contribute your thoughts like Joel Koh
here.