The Cheapest and Best Abalone Promotions and Discounts This Chinese New Year!
I've got to be honest.
I'm not a big fan of abalone and never really understood why Chinese families usually have it during Chinese New Year (CNY).
So imagine how "enthusiastic" I was when I was tasked by the editor to find the cheapest abalone promotions available for our readers of Seedly Reads.
However, I did learn a couple of interesting facts about abalone, which made me appreciate the dish a little more.
It turns out, abalone is consumed not only for its good taste but for its auspicious symbolism as well.
In Mandarin, 鲍鱼 sounds similar to the words for 'guaranteed' and 'abundance'.
So the Chinese believe that if you have abalone, you're ushering the new year with great abundance and joy.
During CNY, abalone is usually eaten in Peng Cai — a dish which was created during the Song Dynasty when locals served their best food in large wooden basins to feed the emperor and his troops who were fleeing from Mongolian invaders.
FINE. So I learnt something.
Enough random trivia.
Abalone can be expensive.
So if you're looking for the cheapest abalone promotions in Singapore this Chinese New Year 2020, you've come to the right place.
---
TL;DR: Cheapest Abalone Promotions for Chinese New Year (2020)
Cheapest Abalone Promotions and Discounts
When it comes to abalone, Singaporeans usually go for well-known brands like Skylight, New Moon, and Golden Chef.
With this in mind, I scoured the internet for the best Skylight abalone promotions, New Moon abalone deals, and Golden Chef abalone discounts.
You're welcome.
Retailer
Abalone Brand
Promotions
Credit Cards
Terms and Conditions
Valid Till
Fairprice NTUC
New Moon
$5 off selected abalone sets.
Visa
Abalone Set:
New Moon Premium 3s Gift Set
Golden Chef Prosperity Gift Set
Golden Chef Royal Abalone Treasure Pot
Skylight 6s Gift Set
12 Feb 2020
4 days ago Updated
Golden Chef
Free HappyCall Stockpot and $5 off
Visa
With purchase of $99.80 Golden Chef Royal Abalone Treasure Pot
Skylight
Free Electric Hotpot
nil
With purchase of $109.90 Skylight Imperial Abalone Treasure Pot
NZ Superior Abalone
Buy 2 for $69.90
nil
nil
SPC
New Moon
Free 30 cm Yuan Yang Steamboat Pot with Lid
POSB Everyday Card, UOB Credit/Debit cards
Purchase of $79.80 Jumbo Set Can
15 Feb 2020
Skylight
Free Premium Energy Saving Cooking Pot
POSB Everyday Card, UOB Credit/Debit cards
Purchase of $108.90 Skylight Royal Grande Abalone Chicken Treasure Pot.
Free Multi Level Pressure Cooker
-
With purchase of $88 Skylight jumbo can abalone.
Free Premium Dual Usage Electric Hot Pot
POSB Everyday Card, UOB Credit/Debit cards
With purchase of $105.90 Imperial Banquet Abalone Treasure Pot
Carltex
New Moon
$5 off New Moon abalone
OCBC
Minimum $40 gross fuel spend, or with every 2 cans purchased with OCBC Cards.
8 February 2020
Skylight
Get $5 off Skylight abalone
HSBC or Standard Chartered Card.
With min. $40 gross fuel spend, or with every 2 cans purchased
HSBC
Skylight
FREE 4-piece HSBC Double Happiness Abalone Gift Set* worth S$160


HSBC
Minimum S$5,000 local retail spend


29 February 2020
FREE 3-piece HSBC Happiness Abalone Gift Set# worth S$80


HSBC
Minimum S$3,000 local retail spend.



CIMB
Skylight
FREE Skylight Abalone Gift Set A (worth $118)


CIMB
Min. spend of S$2,888


31 January 2020.
Skylight Abalone Gift Set B (worth $250)


CIMB
Min. spend of S$6,888


If you're looking for alternative abalone brands (read: slightly cheaper or more expensive depending on how atas your taste is).
Here are a few other abalone brands which you might want to consider. I've also listed the average prices so you can get a better sense of how much you can get them for.
Fortune Baby Abalone ~$38
Dragon Horse Abalone (Australia) ~$24.90
Codiva Sea King Abalone ~$150 per can
Emperor Australia Abalone ~$45 for 425g, dry weight 140g
Flying Wheel Braised Whole Abalone ~$82.80 for 425g
Golden Chef Chilean Baby Abalone Chile ~ $30.80 for 425g
So… Why Is Abalone so Expensive?
Like I stated earlier, I'm not the biggest fan of abalone.
And am still not even after reading so much about them.
I mean, there definitely are better tasting food at this price point.
If you're wondering why is abalone so expensive, it's because it has to be manually harvested by hand.
Naturally, this method of fishing means that abalone is usually only available in limited quantities.
On a slightly worrying note, I found out that because abalone is such an in-demand delicacy, it is usually overfished.
The white and black abalone, in particular, are listed as critically endangered under North America's Endangered Species Act.
SEE?
STOP EATING ABALONE!
Are There 'Cheaper' and More Sustainable Alternatives to Abalone?
Buying abalone as gifts is a Chinese New Year tradition that's been going on for as long as I remember.
If you're buying them as gifts for your parents or elders, you'll probably want to splurge a little and get them the good stuff.
But if you're just getting some abalone for personal consumption, here are some other alternatives you can try:
Small Abalones
For a cheaper alternative, get the small abalones from big brands like Skylight, New Moon, and Golden Chef.
These are also easier for sharing as you don't need to slice a huge abalone into tiny slices to make sure everyone gets a taste.
This way, everyone gets their own personal abalone.
Frozen Abalones
At ~$20 for a pack (200-250g), fresh frozen abalones are also a great cheap alternative to canned abalones.
I've never tried this myself but from what I gather online, fresh abalone usually tastes a bit fishier.
If you're wondering why it's cheaper than the canned version, it's probably because the canned ones are already brined or cooked in a sauce and can be eaten straight out of the can.
For the fresh version, you'll have to know how to prepare them properly.
Mock Abalone
If you like abalone for it's stretchy, rubbery texture, then I'd recommend buying mock abalone.
My uncle usually gets this for CNY and it goes well with piping hot steamboat.
If you're wondering where you can get it, mock abalone is usually available in grocery stores or online supermarkets like FairPrice Online or RedMart.
The taste and texture is similar to the fake abalone dish you can get from Sushi Express!
Cheapest Abalone Promotions Singapore
Whether you're buying abalone for your relatives or having it for your next reunion meal, it is always great to be able to get this expensive delicacy at a discount!
Do you know of any other abalone promotions that I missed? Let me know in the comments below!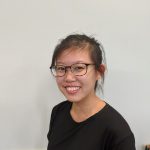 About Rachel Yeo
Breaking down complicated financial pieces into idiot-proof articles.
You can contribute your thoughts like Rachel Yeo
here.