Why The Woke Salaryman Is Shamelessly Downgrading...
You might not like hearing this, but have you ever wondered why you're chasing after the latest trends or material possessions?
Granted, they're awesome!
But are you spending too much time and effort on it?
Have you stopped to check in with yourself? Are you really happy?
Allocating your salary and getting a suitable high-interest savings account are some of the first few steps to personal finance, so ahem, what are you waiting for?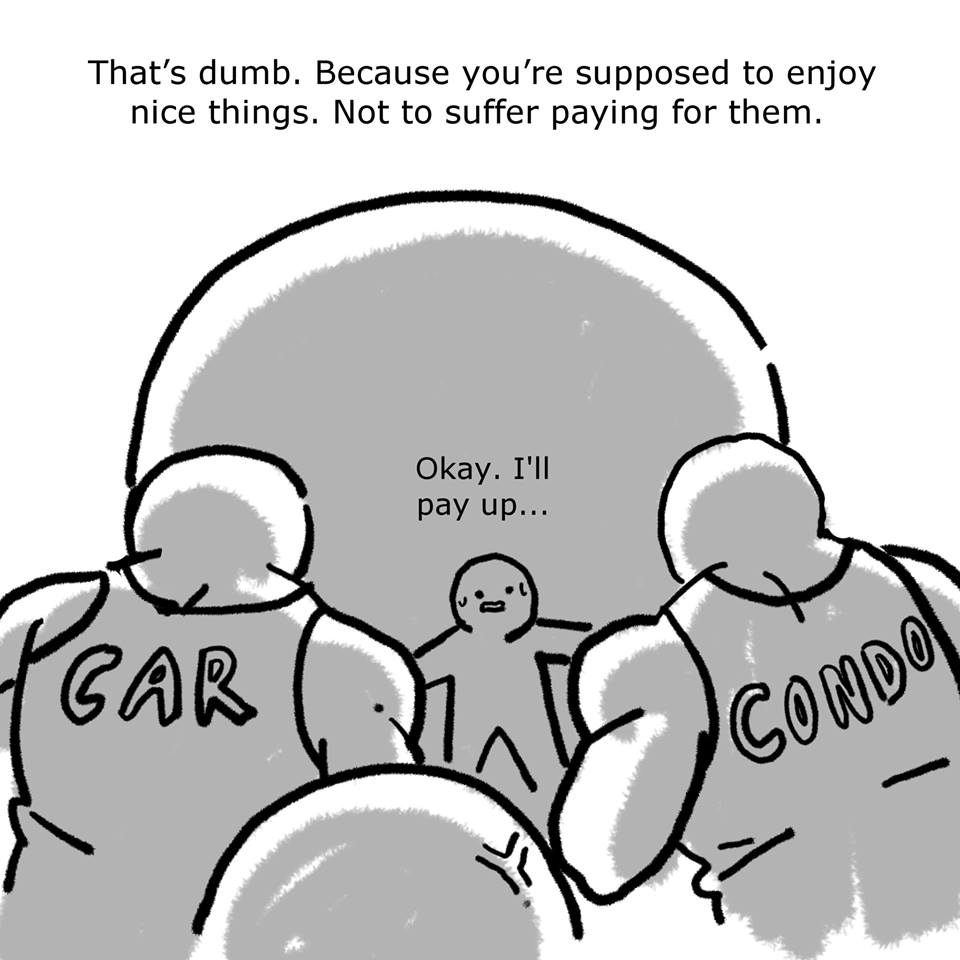 We're not saying that you're not supposed to buy and enjoy your car and your condo, just make sure it's within your means and you won't end up incurring too much debt!
Even if you're not a spendthrift, you'll still need a substantial amount of savings to support your basic needs throughout your retirement years.
Yeap, you guessed it, putting in some effort to save the environment can also save you money!
While we all love a long holiday to explore and experience the world, there are several nearby places where you can enjoy a short trip without spending too much money!
It's not necessarily because you can't afford to live in Singapore, but some of us may just prefer to emigrate to a different environment.
---
This article first appeared on The Woke Salaryman and is part of a content syndication agreement between The Woke Salaryman and Seedly.
For this series of comics that are related to all things personal finance, the Seedly team worked closely with The Woke Salaryman to bring you useful sh*t which you can apply to your everyday life.
The Woke Salaryman is the brainchild of a Singapore-based duo that aims to help people reach financial independence early. It is the quintessential page for people living in Singapore who earn the median salary and didn't inherit their fortunes from their parents.
If you have any questions with regard to personal finance and retiring early, feel free to discuss them with the friendly Seedly Community!