Taking Grab vs Owning A Car in Singapore: Which is Cheaper?
Most of us know that owning a car is ridiculously expensive in Singapore, largely because of our COE prices. You'll need to be earning at least $8,850 first!
But what if we absolutely need to get around in a car? Would it be cheaper to "Grab" everywhere or own a car for 10 years?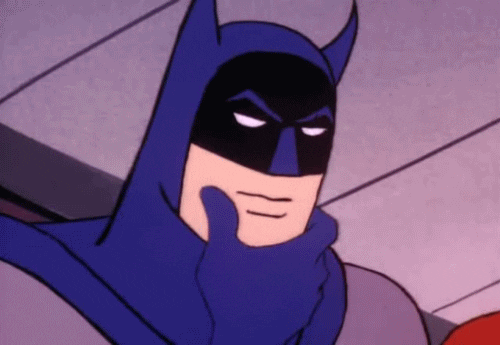 Let's find out!
---
TL;DR: Taking Grab vs Owning A Car in Singapore – Which is Cheaper?
Although the figures are good estimates, do note that these are based on the assumptions that we have made! It will be different for you as there are many factors to consider.
Read on to find out how we got the numbers so you can do some quick maffs (Read: math) yourself!
---
It's All Based On Assumptions
In order to do such a comparison, we have to make certain assumptions. So here are the assumptions that we have made for owning a car:
Stays in the heartlands
Works in the CBD
Car lasts you for 10 years
Accident-free for 10 years
Prices are constant for ease of calculation
No inflation
Costs of Owning a Car For 10 Years
As of the time of writing, the cheapest car that you can get in Singapore is the Perodua Bezza 1.3 Premium X (Automatic) with a basic cost of $98,400 including COE, according to sgCarMart.
But of course, we all know that there's much more to pay for than just the car and COE. There are other recurring costs to account for.
Road Tax
Before you can take your car out for a spin, you'll have to pay road tax, which is $584/year for the Perodua Bezza 1.3. That will cost you $5,840 in 10 years.
Insurance
Assuming that you are a 25-year-old single male, your car insurance premium will cost you about $2,250. Car insurance premiums will typically lower as you get older and get married, especially if you manage to go accident-free. But for simplicity's sake, let's assume that your car insurance remains the same for 10 years, costing you $22,500 in total.
Petrol
While your Perodua Bezza is expected to clock 21km per litre of petrol, the average fuel consumption is about 15km per litre.
According to the latest statistics, the average Singapore car is driven 17,500km annually. Currently, the cheapest petrol price is about $2.77 per litre, which brings you to about $3,232 annually. Assuming that the cost of petrol doesn't increase, that'll be $32,320 for the next 10 years of driving.
Parking
Of course, it'll make more sense to get season parking right?
It'll cost you $110/mth for residential season parking from HDB and given the scenario that you work in CBD, about $200/mth for season parking from URA.
Taking your family and friends out in your car? That's extra parking costs too. Parking costs vary mainly depending on the area you go to, but let's take an average of $100/mth for shopping centres and coupon-type parking.
Adding these up, parking will cost you $410/mth, amounting to $49,200 over 10 years. 
ERP
Sigh, why are there so many ERP gantries in town?!
Accounting for daily commute to CBD for work and trips to town on weekends, you can potentially pay up to $180/mth.
That's $21,600 over 10 years, just for ERP.
Servicing
Like all material possessions, you'll have to send your car for regular servicing if you want it to last for 10 years.
Regular servicing is recommended for every 10,000km clocked or every 6 months, which costs an average of $250/service. Even if you take care of your car very well, there's bound to be wear and tear, making replacement of parts necessary. So let's say your car goes through major servicing every 2 years, with an average cost of $400/mth.
In the long run, servicing your car will cost you $17,000 over 10 years. Of course, I'm assuming that you did not get into any single accident at all for 10 years.
Total Cost over 10 years
Losing track of the number of zeros already? Let's sum up how much your car will cost you over 10 years:
| Components | Cost over 10 years |
| --- | --- |
| Cost of Car (including COE) | $98,400 |
| Road Tax | $5,840 |
| Insurance | $22,500 |
| Petrol | $32,320 |
| Parking | $49,200 |
| ERP | $21,600 |
| Servicing | $17,000 |
| Total Cost | $246,860 |
That's a sweet quarter of a MILLION dollars. No wonder people say that a car in Singapore is like an HDB flat on wheels!
Cost of Using Ride-Hailing Services For 10 Years
Here's where everyone has a differing opinion as there are simply too many factors to consider. So, in order to make this as fair a comparison as possible, we will split this into two parts: the cost of ride-hailing for a single working adult and the cost of ride-hailing for a family of four (two working adults and two toddlers).
Cost for a single working adult
Let's say you use a ride-hailing service for your commute to and from work every day. A trip from the heartlands to CBD will cost you roughly $20 – $40 or more during peak hours. So that's easily $200 – $400 per 5-day work week.
Assuming we would be going out twice on weekends at a cost of $20 per trip, that would be another $80 added to the weekly cost.
In 10 years, we will be spending between $145,600 – $249,600.
Cost for a family of four
Assuming that we have two working adults using the same peak hour pricing of $20 – $40, we will be spending $400 – $800 on trips to and from work alone.
Adding in two more trips per workday to fetch the kids, we will be spending roughly $600 – $1,200 a week. Add on weekend trips and we're sitting at $680 – $1,280.
In 10 years, we will have a whopping $353,600 – $665,600.
---
Afterthoughts
For single working adults, it is mostly cheaper to use ride-hailing services than to own a car even with our very conservative estimates (we took the highest ride-hailing prices and the cheapest costs for owning a car).
As for families, owning a car would most possibly be a smarter financial decision based purely on the numbers.
But that doesn't mean that it is necessarily a better option for you!
There are plenty of arguments for owning a car such as the time cost of waiting for a taxi and the convenience of owning a car especially if you have a family. Yet, on the other hand, you get chauffeured wherever you go with a taxi giving you time to do something else. You won't have to worry about parking or pumping petrol too.
Remember, this article is meant to shed some light on the costs based on our assumptions and your own situation will differ greatly.
Is it cheaper for you to own a car or use ride-hailing services? Share them in the comments below!
Related Articles
About Justin Oh
Your average Zillennial who is obsessed with anime, games, movies and of course, personal finance. Join me as I break down personal finance into easily digestible and fun bits!
You can contribute your thoughts like Justin Oh
here.