I Love Singapore but I Might Not Want To Retire Here: Here's Why
Xue Miao
●
I've always been proud to be a Singaporean.
I am someone who would miss my chicken rice and laksa while I'm overseas, and I'd always participate in National Day celebrations enthusiastically.
I love Singapore for its little quirks and I enjoy conversing in my broken English, Mandarin, and Singlish.
Singapore has always been the only home that I know, and my family and friends are all here.
I've always thought that I would want to spend my whole life here, and eventually end up in a little jar at a quiet corner of Mandai someday.
As I grew older, I realised that that has been an idea that has shaped since I was young.
Mainly because that was the only reality I knew.
As I started getting exposed to other alternatives, I realised that I might be interested in considering retirement plans abroad instead.
TL;DR: Why I Might Want To Retire Overseas Instead of Singapore
Cost of Living in Singapore
Way of living
What I'll lose if I relocate overseas
---
Cost of Living
Yep, you've probably guessed it right.
One thing that frightens me is the cost of living in Singapore.
Assuming that I am not planning to retire at the minimum retirement age of 62 and prefer retiring earlier at 55, this is how much I have to get ready before making that decision.
Demographic
Born in the year 1990
Born in the year 2017
Single Elderly (Male) after age 64
Single Elderly (Female)
after age 64
Single Elderly (Male) after age 64
Single Elderly (Female)
after age 64
Number Of Years
9.5
14.8
17.9
23.6
How Much You Need Per Month?
$1,379
How Much You Need Per Year?
$16,548
How Much You Need In Total to retire at age 64?
$157,206
$244,910.40
$296,209.20
$390,532.80
How Much You Need In Total to retire at age 55?
$363,726
$451,430.40
$502,729.20
$597,052.80
Now, if we were to compare to some other countries…
Comparing to countries that Singaporeans most commonly move to, the cost of living is considerably higher in Singapore.
This takes into account different factors including food, housing, clothes, transportation, personal care and entertainment.
Reducing my retirement expenditure would allow my retirement funds to be stretched further, reducing the possibility of having to worry about the depleting of finances.
With some of these countries having language and educational similarities as us, there will be a lower barrier when it comes to transitioning our lives to these countries.
And I seem to not be alone toying with such thoughts, given that the population statistics of Singaporeans living abroad has increased to 213,000, which is a 24% increase from 10 years ago.
That being said, one must be mentally prepared to leave the first-world comforts of Singapore, and this might not be the easiest thing for many of us.
Experience Life Differently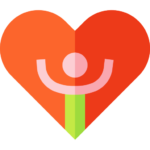 Another huge reason why I would like to explore life beyond our tiny red dot is because of the allure of experiencing life in a different manner, besides what we've always known for our entire lives.
While I was abroad for my summer studies, I was enthralled by the culture and way of living by the Canadians, and it taught me that there was so much more to see and experience in the world.
Beyond Instagrammable spots and beautiful sights, something about being stationed overseas for an extended period of time makes you more self-aware and forces you to grow as a person.
It's a pretty humbling experience as well, making you question life and whatnot.
In addition, the best part about retirement is that you can plan it in any fashion, and there is even flexibility of 'country-hopping' if the living conditions of a country are not ideal.
Retirement abroad can be seen as a new phase of life, instead of one that is defined as the end of my productive existence.
Note: What Happens To Your CPF When You Relocate Overseas?
As our CPF would make up a significant sum of our retirement fund, I was curious to know what happens to it if I were to relocate overseas.
According to CPF, you can withdraw your CPF in full if you're planning to leave Singapore and West Malaysia permanently with no intention of returning to either country for work or residence.
If you're covered under CPF LIFE, you will be given two options:
1. Terminate your LIFE policy and receive a refund of the unused premium
2. Retain your policy and start to receive monthly payments from your payout eligibility age for life. A Singapore personal or joint bank account is required to credit the monthly payouts.
What I'll Lose if I Were To Relocate Out of Singapore
Of course, deciding to retire overseas is a huge step to take.
And while the grass would always seem greener on the other side, relocating out of Singapore is not a bed of roses.
Here are some downsides I might face if I were to move out of Singapore during my golden years.
Losing My Privileges as a Citizen
Being out of the country also means losing access to privileges that I can have as a Singapore Citizen at home.
Most countries would have national schemes with their country's citizens' best interests at heart, and these are areas that I might not stand to enjoy if I were to move to the country as a foreigner or Permanent Resident.
This also meant being more vulnerable to changes in government policies and regulations, and long-term plans could easily be disrupted due to these changes.
Also, while the costs of living might be lower for my day-to-day activities, being omitted by national schemes might eventually cause higher spending in other areas.
Which might defeat the notion of trying to stretch my retirement funds while staying overseas.
Healthcare
Healthcare is a huge factor especially when it comes to retirement age.
And we commonly hear how it is cheaper to die than be sick in Singapore.
While healthcare costs continue to rise globally, it is important to acknowledge the efficient healthcare system that Singapore has in place for us.
According to the World Health Organisation, Singapore's healthcare system is one of the most efficient ones in the world, and it is remarkable given the government's relatively low expenditure on healthcare as compared to other countries.
There are also several national schemes that are in place to tackle our ageing population, such as Careshield Life and Medisave Care.
The savings we have in our MediSave Account and the MediShield Life plan will not cover medical expenses that are incurred overseas.
This is an area I would have to get myself familiarised with if I were to relocate, in areas such as healthcare costs and processes, and there is a risk of being in a country with a system that is less robust than that of Singapore's.
Tax Rates
If I were to still have an income while relocating overseas, I might face heavy income taxes as compared to Singapore.
It's easy to feel that we are currently paying too much taxes while we're in Singapore.
However, compared to our counterparts, it might be surprising but we do in fact pay one of the lowest income taxes in the world.
Country
Income Bracket
(~S$100K)
Maximum Personal Income Tax Rate
(Within ~S$100K Bracket)
Thailand
฿2,200,000
30%
Malaysia
RM$300,000
24.5%
South Korea
₩85,500,000
24%
Japan
¥8,000,000
23%
Taiwan
NT$2,200,000
20%
Singapore
S$100,000
11.5%
Here's a quick comparison with our fellow neighbours…
Another tax rate to take note of is the Goods & Services Tax as well.
Country's Safety
The level of safety we have here in Singapore is not to be taken for granted.
I acknowledge the privilege we have to walk down the streets here at night without feeling a tinge of fear.
According to Gallup, 94 per cent of adults feel safe doing that, as compared to a global average of 68 per cent.
Based on the Global Finance Safety Index, Singapore sits in the Top 10 safest countries in the world as well.
This definitely provides a level of security that some would not want to trade anything for.
Impact of Living Overseas for an Extended Period
Living overseas is always a very exciting idea, where everything is fresh and new experiences are being made.
When this level of excitement starts to wear off, there might be feelings of loss and confusion.
A common challenge of staying abroad for extended periods of time is the emotional aspect of things.
Because of the distance from home, it might be difficult to keep in touch with loved ones, which would result in a lack of emotional and mental support.
Making a move overseas is also an upset of a stable life, and losing that base familiarity that gives us security on a day-to-day basis might cause stress to some as well.
These difficulties could result in an emotional upheaval, which might eventually lead to repatriation.
Closing Thoughts
Having an option to stay somewhere beyond our current geographical location is always a privilege.
With proper retirement planning, we now have the opportunity to look at several different countries and pick the one that we are interested in.
However, beyond the grandness and excitement of starting a new life overseas, this is ultimately a major decision with several factors to consider.
Over time, priorities might also shift and adjust as well, and we would really only know what decision would best fit when we are nearing retirement.
Nevertheless, it is always nice to know that there can be life waiting beyond where we are currently at.
About Xue Miao
A
millennial
who is learning to adult. She doesn't believe in the rat race and hopes to live on a farm someday.
You can contribute your thoughts like Xue Miao
here.