Do You Actually Need a $2,000 Water Dispenser at Home and Is It Worth?
"Eight glasses a day" is a teaching that we learnt from young.
Remember how, when we were children, we always lugged a water bottle everywhere we go?
After all, water is literally the essence of life – it is a part of practically every body part, including our brain (about 75%), muscles (about 80%), and even bones (about 30%).
As people around me are slowly renovating their Build-To-Order (BTO) or Sales of Balance (SBF) homes, I've been hearing so much about getting a water dispenser.
For clarity, I'm referring to tankless dispensers.
Yes, we're in the age where kettles or using a pot to boil or sterilise baby products seemed like something of the past.
And, these are not cheap – at $1,000 to $2,000, and I'm here to share with you why I think installing a water dispenser might be worth your money.
---
TL;DR: Types of Home-Based Water Dispensers, Pros and Cons, Cost & How To Save
Click here to jump:
Disclaimer: The Information provided by Seedly does not constitute personalised financial advice or an offer or solicitation of any retail packages. Readers should always do their own due diligence and consider their needs before purchasing any products.
---
Types of Water Dispensers
Before we get into the types of water dispensers, we will need to the difference between water dispensers, water filters and water purifiers.
The three are often used interchangeably but they are not the same.
For easy understanding, these are the differences:
Water filters: Comes in the form of pitchers and you need to attach them to a tap to filter tap water; it uses physical barriers like fine mesh to filter out physical impurities.
Water purifiers: Similar to water filters, these are usually attached to the tap. It further purifies water that a filtration method can't address. Basically, an 'upgraded' version of filtration.
Water dispensers are like an all-in-one feature, often having built-in water filters or purifiers to dispense clean and drinkable water.
Types of Water Dispensers for Homes
There are three most common dispensers for home usage and these are their differences.
| Types Of Water Dispenser | What It Is |
| --- | --- |
| Countertop Water Dispenser (most common these days) | Small, to be placed in the kitchen or any countertop and may require water lines. Comes in a range of designs and colours that can complement your home environment. They may be less suitable for large families. |
| Under-counter Water Dispenser | Installed under the counter and doesn't take up much space. They often have a large water storage capacity. May require water lines, resulting in hiring a professional water installation company. |
| Standing Water Dispenser | Stands upright, such as those you can find at the workplace. Stores a bigger tank that suits large families, but takes up floor space and is bulky. May use more electricity due to larger tanks, and risk of spilling water as it is on the floor. |
A tankless water dispenser is usually either counter or under the counter, with water flowing directly from your water pipe.
Well, I know what you're thinking. Why not just use a kettle and boil water when you need it?
After all, you don't have to leave the kettle boiling 24/7, and most of us would've lived through moments where we needed to boil water either from the stove or top up an electric kettle. If we could do that back then, we could do that now.
I have thought about them, and here are some reasons shared by those who have chosen a tankless dispenser.
1. Convenience
To use a kettle, you need to first fill it with water, plug it into the socket, and wait.
As some of us are still working from home, we can forget about the hot water that's boiling when we are caught up with something else, and by the time you remember to make your coffee, you have to reboil your water.
With a dispenser, it makes things easier that we can walk over and fill our cups with hot water almost instantly.
2. Water Temperature and Volume Settings
On top of filtration and purifying systems, you can regulate your water temperature.
This is especially convenient for parents with newborns as they can ensure that the temperature is right for sterilisation and don't have to keep an eye on boiling water while you're handling the child.
Water volume settings are also another bonus feature if you need to know exactly how much water you're dispensing, for example, when baking, making instant teas or coffees or when you're following recipes.
3. Instant Filtered Water Resource
While Singapore's water is completely safe to drink from the tap, most of us would still boil our water at home (I still do that at my parent's place).
A dispenser helps save you time and the trouble of filling up with water daily.
4. Hot and Cold Function
Aiya, no more ice and cold water in the fridge?
No problem, because the water dispenser can solve that issue! Some even have ice-making for you!
5. Serve Many People at One Go
Many times, when you have guests at home, the first thing you do is to prepare drinks for them, but you may not always have hot water, cold water, or room temperature water at home. When you own a water dispenser, you can immediately serve many people in time without having them wait too long.
6. Could Help You Save More Energy
Modern water dispensers use insulation to keep the water warm and hot water boiling technology, with some featuring a new heating technology that heats up to the boiling point (100 degrees Celsius) within three seconds.
As a result, you can save energy because hot water is not reheated or kept warm in storage tanks.
7. Fresher Water Compared To Boiled Water
You would likely boil water in large quantities and store them in plastic flasks or water jars.
However, you may not remember when you last boiled and end up consuming stale water.
Water that's left overnight, and not stored properly in stainless steel bottles may become stale because of carbon dioxide in the air mixing with water.
A water dispenser can solve this as water is fresh from the pipe and filter.
---
Advantages and Disadvantages of Water Dispensers
If you're on the fence now, here're some considerations for you.
| Pros | Cons |
| --- | --- |
| Constant water supply compared to tanked dispensers | Can be a higher upfront cost |
| Compact and time-saving to get warm and cold water almost instantly | Require access to a permanent water line and space |
| Self-sterilising function and wide variety of designs to choose from | Usually have more parts than bottled dispensers, which can lead to more repairs |
| Removes the need for transportation of bottles. The water filtration systems can be mounted above water cooler cabinets or under counters, with water directly from water pipes | If it is made of harmful cheap plastic material, the purpose of drinking chemical free water is pointless |
| Cleaner and less likely to build up bacteria | Electricity is required for the purifier and the cold and hot dispenser to work efficiently |
| Have 3 to 5 years warranty, may or may not be extended upon request | May need to pay extra for maintenance (service and filter change) once warranty expires |
We know that cost is what we're concerned about.
A typical tankless water dispenser would cost you $1,000 to $2,500.
This is an upfront cost you have to fork out on top of the renovation you're already paying for.
Do Water Dispensers Use a Lot of Electricity?
Electricity consumption varies as it depends on the number of times, amount of water and temperature of the water being dispensed.
Naturally, if it is used the whole day, it will consume more energy.
But, a point to note is that water dispensers are light-load appliances so they consumed a small amount of electricity.
When compared to other appliances at home, it consumes a lesser amount of power on a monthly basis compared to others, such as fridges and air-conditioners.
Because they have better insulation and newer features, modern hot water dispensers consume less energy than their earlier counterparts. When doing your shopping, you can always choose an energy-efficient model or one that has an energy-saving mode.
One such model is Living Care's Jewel Series which goes into an idle mode when unused, with power consumption supposedly costing less than $3 per month.
What Is the Average Lifespan of a Water Dispenser?
A water dispenser typically lasts between three and five years and doesn't require much maintenance.
However, some are now built with better materials and can endure up to 10 years.
If you're seeking to get a new water dispenser, you'll probably need to think about one with a predicted lifespan of at least seven years.
It's important to estimate the lifespan of your water dispenser early in its life cycle so you can plan for upgrades and maintenance.
Do note that you are required to change the filters regularly yourself.
How long before you need to change the filters depends on usage. On average, it's about six to 12 months, and you will need to pay for the new filters – one can cost you about $70 to $100 per piece.
Are Health Benefits of a Water Filter Real?
Now, this is the part where it's really debatable.
There is actually…not much evidence proving that filtered waters can improve one's health condition, such as cancer.
I'd say this could be the same as what people usually say or feel about health supplements.
We do know though, that if water filters are not maintained properly, they may lead to the regrowth of bacteria due to the removal of chlorine in some. And, if your dispenser is not regularly maintained, you defeat the purpose of having filtered water in the first place.
Channel NewsAsia has reported that there's actually not much difference between the waters, as molecules do not change in size.
So, if you're actually getting a tankless water dispenser for health purposes, you might want to think twice not just in terms of money, but also about whether you think it's worth the effort of maintenance in the long run.
---
Best Water Dispensers in Singapore
In general, when looking for a water dispenser, you can look at the following:
Filtration Technology (sediment, carbon/activated carbon, ultrafiltration, reverse osmosis, nanofiltration, alkaline, deionisation or UV filter)
Temperature and water volume settings
Maintenance
Others: Child safety lock, Price of filters, Energy saving, Adjustable or removable drip tray
We have compiled some of the popular water dispensers for you!
Brand & Model
Price (before GST)
Filtration Types / Technologies
Water Temperatures & Volumes
Features
Raslok HCM-T1
$999 (U.P $1,599)
5-stage water purification – (Sediment, Active Carbon, UF Membrane, Carbon Block, UV LED)
Cold (3-10°C)
Lukewarm (25-40°C)
Hot (40-94°C)
Extra Hot (85-96°C)

180ml, 220ml, 1L & unlimited


Heating power: 500 W

Energy-saving ECO system by a smart sensor

Filter life indicator

180(W) x 410(D) x 390(H)

Aqua Kent Slim+UV Tankless
$1,588
Activated carbon, UV LED Lamp, UV sterilisation and nanomembranes
4ºC, 27ºC, 45ºC, 85ºC

Controlled volume function
Power consumption: Cold 85W | Heater 2.3kW

Child-lock function

180mm(W) x 52mm(D) x 450mm(H)

15kg

Cosmo Quantum Series
$1,599 (U.P. $2,298)
6 Steps Purification Care Process where an ultra-fine membrane with an accuracy of 0.0001 microns, removes 99.9% of impurities including bacteria, viruses and heavy metals.

Cosmo Quantum UV: UV LED Self Sterilisation

Cosmo Quantum SS: Enhanced Sterilisation with stainless steel piping
5-10ºC, 30-45ºC, 89-97ºC (customisable)

Controlled volume function
3-second reboiling system

Clock/memory setting

Filter change indicator

Energy-saving mode

Child-lock function

185mm(W) x 418mm(D) x 394mm(H)

Cuckoo Fusion Top
$1,699
6-stage filtration with 4 filters
Hot & Cold

Controlled volume function
Power consumption: Cold 100W, Heater 350W

Child-lock function

260mm(W) x 480mm(D) x 500mm(H)

16.5kg

Sterra Tankless Water Dispenser
$1,699 (U.P $2199)
UV-C LED at nozzle automatically sterilises. With an electric sterilizer module, the dispenser self-cleans its internal flow path by electrolysis sterilisation. All Sterra pipes are made of stainless steel to prevent germs and contamination.
4ºC, 25ºC, 40ºC, 87ºC

120ml, 250ml, 550ml & unlimited
Power consumption: AC 220 - 240 V / 50 or 60 Hz

Filter change indicator

182mm(W) x 509mm(L) x 403mm(H)

9.2kg
Tomal FreshDew®+ Hot & Ambient Cool Dispenser Series
$2,199
Tomal 3 Bullet Series: Sediment cartridge, carbon filter cartridge, then water filter cartridge which consists of an ultra-fine membrane which helps remove finer particles and chemicals in the water including bacteria, parasites, and pesticides.
Hot & Cold

Controlled volume function


Child-lock safety function

80mm(W) x 320mm(D) x 430mm(H)

4.9kg
Living Care Jewel Series
$2,288 to $2,488
UV sterilisation & Alkaline water

In-built self-cleaning function


7 temperatures (Room, 7, 9, 11, 45, 70, 90ºC)

110ml, 250ml, 500ml & unlimited
Motorless, standby mode power consumption is zero

Filter change indicator

Child-lock safety function

130mm(W) x 390mm(D), 320mm(H)

5.9kg


Ruhens V Series
$2,799 to $2,859
Activated Carbon, Ultrafiltration
Hot & Cold

Controlled volume function
Power consumption: 2500W

Child-lock function

160mm(W) x 514mm(D) x 432mm(H)

13.5kg

Just by cost alone, a $1,699 (promotion price) dispenser with a filter replacement at $100 per year, and lasts me seven years would cost me an extra ~$0.94 per day. For the convenience, time and possibly energy saved, I think it's worth considering.
Note that ~$0.94 is not inclusive of maintenance servicing if something goes wrong.
---
What To Know Before You Purchase A Water Dispenser
Since water dispensers are not cheap, before getting one, these are the must-knows.
Considerations
Why
Supposed health benefit of filtered water
There are sciences that there are two types of filters - one that filters contamination, and one that modifies/improves your water.

There is not much evidence on how filtered water could improve one's health conditions such as cancer.
Space
Larger rooms provide you with the freedom to select from free-standing, countertop, or wall-mounted options. Wall-mounted water dispensers may be a good choice if space is an issue and there isn't much room to move around.
Placement and Water Source
Your water dispenser should be located close to a water source. In that case, having the water withdrawn from the source and delivered to the dispenser is an option. Check with the manufacturer of the water dispenser to see what options they have in cases where the water source is far from your dispensing equipment.
Temperature
Is this important for you? You might not even drink hot beverages, so think about whether your family needs it. If you're getting one with a hot water feature, you would also want to put the water dispenser next to a power outlet.
Ease of use and maintenance
Instead of regularly calling the maintenance man, you would want to get a dispenser that is simple to maintain. Try to choose one with a removable drip tray so you can clean it every day, or one which has a filter that can be easily replaced.
Before purchasing, make sure you use a credit card to foot your bill.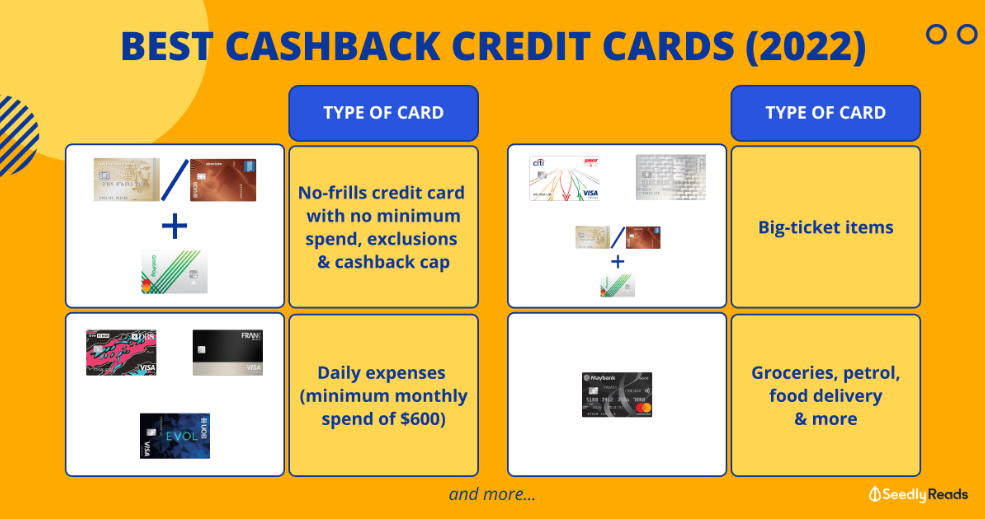 More often than not, your service provider will offer an instalment option.
Look for one that could offer an interest-free instalment if you can!
Personal tip: Look out for Group Buys on Telegram to get your dispenser at a discounted rate.
---
Is It Worth Getting A Water Dispenser?
NGL, I am very tempted, but I'll probably make my decision after visiting houses with them!
In-person experiences are always better!
So, if you know someone who has one at home, ask them for their opinions!
If not, hop over to our friendly Seedly Community and ask away!
Related Articles
About Hui Juan Neo
A savvy shopper and foodie at heart, I'm always on a lookout for discounts and deals to snag the best bargains.
You can contribute your thoughts like Hui Juan Neo
here.