Young Working Adults: 12 Instagram Accounts That Help You Get Better At Personal Finance
Visual data is processed 60,000 times faster by the brain than the same data in form of text.
With 65% of the world's population being visual learners, Instagram becomes one of the mostly browsed social media platforms.
If you are looking to take an occasional break from all the pictures of unfairly good-looking people, heavily edited photos of food and unaffordable luxury, here are some Instagram accounts that can help you get better with your finances.
12 Active Instagram accounts that help you get better at your money
CPF Board
Central Provident Fund (CPF) Board is definitely doing something amazing on their Instagram.
CPF posts tons of localised content revolving around CPF and personal finance
Their Instagram totally got rid of Singaporeans' usual stereotype of government policies and organisations being dull and boring.
Money FM 89.3
Instagram account of Singapore's first business and personal finance radio station.
From useful finance quotes to useful health tips, Money FM 89.3's Instagram looks like they are just getting started!
Seedly
Seedly's Instagram allows Seedly to deliver chunky personal finance topic to Singaporeans in a more relatable and digestible form.
Localised content on lifestyle hacks, personal finance tips, the whole Instagram takes a swipe at making content in a "very Singaporean" manner.
On these, on top of quick summaries of Seedly's usual personal finance content.
The Financial Diet
The thought catalog of personal finance.
Offers a mix of career, financial and life advice for millennials.
One of the best-looking account on the list, good for Singaporeans looking for their daily motivation quote for personal finance.
Business Insider Graphics
Interesting topics on the go.
Business Insider Graphics's Instagram account consolidated interesting things from the BI Graphics team.
From world news to interesting statistics and data, BI Graphics Instagram account helps increase our knowledge of the world.
Editor's Note: Just learnt this from their Instagram: Sugar REDUCES performance in parts of the brain that deal with memory.
Follow Business Insider Graphics
Bloomberg
Bloomberg Business brings business and financial news on Instagram.
Images, videos and stories about whatever that is happening around the globe.
LearnVest
LearnVest is a company headquartered in New York.
It facilitates personalised processes to help their clients know their finances, educates them and encourage actions on both short-term and long-term basis.
Their Instagram is vibrant with attractive graphics on personal finance related topics and finance tips. We can definitely pick up a thing or two from there.
Dave Ramsey
"Who is Dave Ramsey?"
Dave Ramsey is a strong advocator of fiscal discipline towards personal finance.
Dave came out with the Debt Snowball method, which is one of the most effective methods when it comes to debt clearing.
His Instagram account is great for Singaporeans in debt, looking for methods and motivation to clear their debts quickly and effectively.
Forbes
Official Instagram account for Forbes.com
Forbes's Instagram account gives interesting insights to what is going on around the world, with professionally taken photos and description.
( I just learnt that Black Panther the movie earned $201.8 million over the weekend, breaking multiple records)
The Finance Bar
The Finance Bar's Instagram forces one to look harder into their money habits.
Clean and simple layout, but to the point with good actionable.
MoneySmart.sg
MoneySmart.sg should be no stranger to most Singaporeans.
Having revamped their Instagram account, their first 3 videos on Chinese New Year features real interviews with everyday Singaporeans and good information.
We hope to be expecting more good content from them on Instagram.
Mint
Like Seedly, Mint has a personal finance management mobile app that started in the states.
Their WTF (What The Finance) posts are our favourite as they give definitions and explanation to finance terms, all in one graphic.

Whether you love or hate our content... WE WANT TO HEAR WHAT YOU THINK!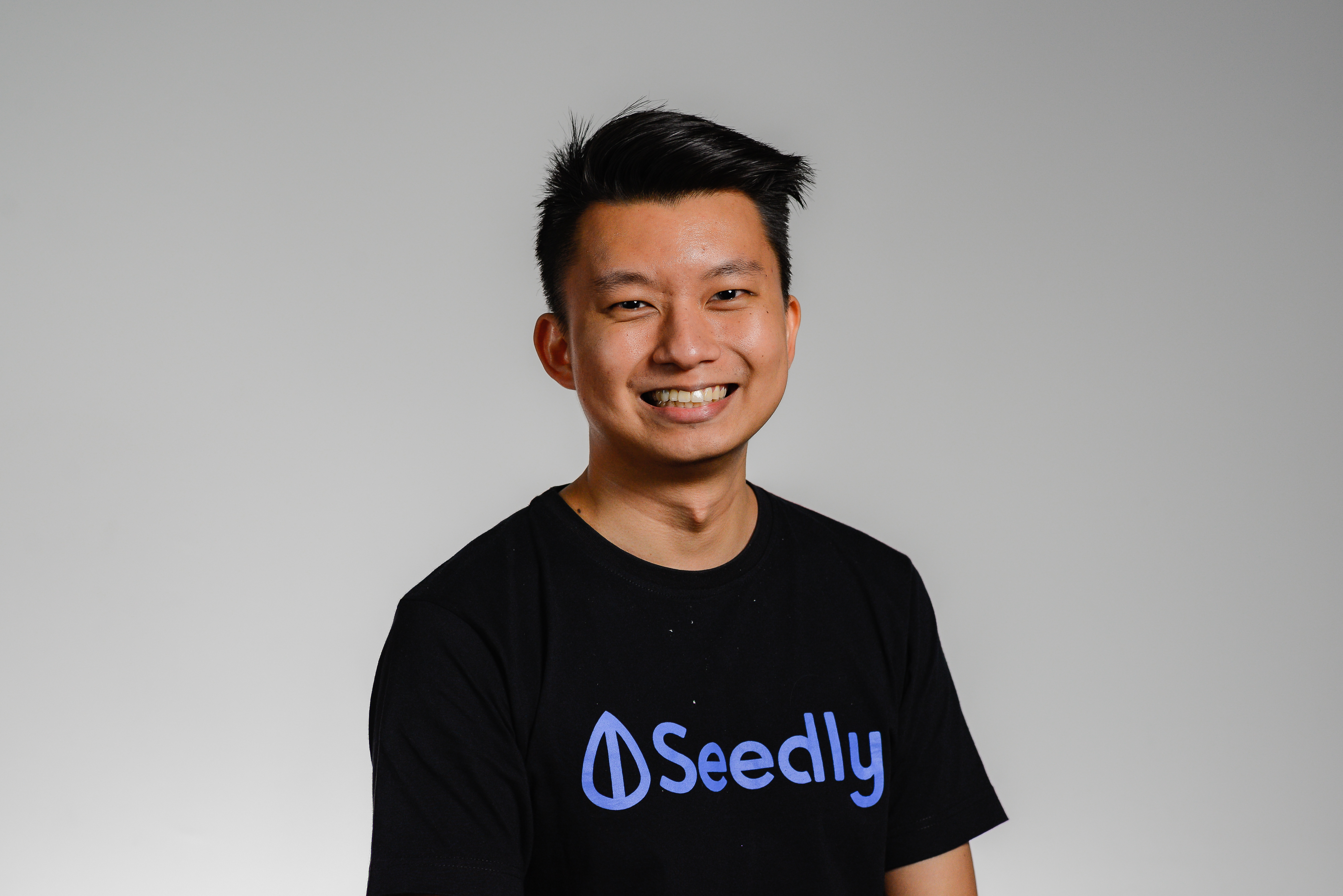 About Ming Feng
A stint in Bloomberg gifted me with a beer belly, which only grew larger when I moved on to become a Professional Trader. Now I turn caffeine into digestible finance-related content.
You can contribute your thoughts like Ming Feng
here.