Cheapest Premier League Subscription Plan: Is Football Only For The Elite?
I am starting to receive invites to join Fantasy Premier League, indicating the impending kick-off of one of the most anticipated football league.
As I join the queue at Singapore Pools to stupidly put money behind my favourite team(Arsenal, hence stupid) this season, one question preoccupied my mind throughout the duration of the queue.
What Is The Cheapest Option To Watch My Favourite Football Team Play In The Premier League?
I contemplated between looking for the nearest bar and some other pirated streaming channels before deciding to check out the outrageous price Singaporeans pay for, for the love of football.
In Singapore, the Premier League broadcast deal was awarded to Singtel. Here's a list of the packages Singtel is offering for football fans.
Service Provider
Package
Price
Number of channels
Singtel
Sports Plus on CAST
$49.90 per month
7 Channels
mio Stadium+
$64.90 per month
7 Channels
Action Value
$69.90 per month
102 Channels
Desi Value
$72.90 per month
115 Channels
Kondattam Value
$72.90 per month
113 Channels
Jingxuan Value
$77.90 per month
136 Channels
Inspirasi Value
$77.90 per month
119 Channels
Kondattam Ultimate
$94.90 per month
132 Channels
Desi Ultimate
$94.90 per month
134 Channels
Jingxuan Ultimate
$99.90 per month
155 Channels
Inspirasi Ultimate
$99.90 per month
138 Channels
Action Ultimate
$89.90 per month
121 Channels
For Starhub subscribers, the Premier League season will cross carried on StarHub TV. This means that as long as you are on a plan with StarHub, you have the option to watch the PL on your StarHub setup box.
Do take note that the price of the plans is whatever Singtel has to offer.
Assuming the median gross monthly income of Singaporeans at $4,437, the cheapest subscription plan of English Premier League of $49.90 is 1.4% of a Singaporean's take-home pay.
A recent report with regards to Premier League lawyer warning about online pirated streaming of the Premier League received quite a backlash from Singaporeans too.
Source: Facebook, CNA
---
Cost Of Watching Premier League Around The World
The impression of watching football has always been about it being expensive. This is why we see people gathering at bars, Mcdonalds and Safra for big matches as most of us cannot afford the luxury of watching Premier League at the comfort of our home.
I remember watching UEFA Champions League final at a bar, sandwiched between sweaty men in Liverpool jersey. While it was a truly amazing feeling, I can still imagine myself watching it at home with a couple of friends over Whiskey.
So, how expensive is watching football in Singapore? We did a comparison.
Country
How Much To Watch The Premier League (In SGD)?
Broadcast Right Holder
Singapore
$49.90 per month
Singtel
Malaysia
$35.31 per month
(RM107)
Astro
Hong Kong
$27.87 per month
(HK$158)
PCCW
Australia
$14.07 per month
(14.99AUD)
Optus
Thailand
$8.94 per month
(199 Baht)
TrueVisions Group
Indonesia
$4.37 per month
(IDR45,000)
Mola TV
Taiwan
$4.34 per month
(NT$99)
Eleven Sports
At least for Southeast Asia, we are paying the highest price. This might be due to our high capita income, indicating that Singaporeans can pay.
Broadcast Rights To Premier League, UEFA Champions League, UEFA Europa League Etc.
Ever wondered who owns the broadcast rights to some of the most-watched football league and cup matches in Singapore?
| League/ Cup | Broadcast Rights Holder |
| --- | --- |
| Premier League | Singtel TV, StarHub TV, Mediacorp Toggle (Highlights only) |
| UEFA Champions League | beIN Sports via Singtel TV and StarHub TV |
| UEFA Europa League | beIN Sports via Singtel TV and StarHub TV |
| FA Cup | Singtel TV |
| EFL Cup | Singtel TV, StarHub TV |
| FA Community Shield | Singtel TV |
Will Singaporeans Be Able To Enjoy Lower Subscription Price For Premier League Streaming?
There are a few factors that are driving up the EPL broadcast rights of Singapore.
The main factor being Singapore is a relatively small market. With the ageing population and the marketing becoming smaller in years to come, football fans will have to bear the cost of any price increase passed down.
Singtel is said to have paid $400 million for the EPL broadcast rights, more than 3 times of what StarHub used to be paying before that.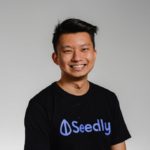 About Ming Feng
A stint in
Bloomberg
gifted me with a beer belly, which only grew larger when I moved on to become a Professional Trader. Now I turn caffeine into digestible finance-related content.
You can contribute your thoughts like Ming Feng
here.