Top 3 Singapore Shares I'd Avoid In 2020
We recently featured several Singapore shares to watch in the coming year. They were hand-picked from the universe of stocks listed here as they possess specific criteria that I like.
Flipping that logic around, there are also stocks I wouldn't touch with a ten-foot pole due to weak business fundamentals.
Here, let's explore three Singapore stocks that I would avoid in 2020, even though their dividend yields look welcoming.
---
TL;DR: 3 Stocks I'd Avoid Due To Poor Business Fundamentals, Even Though Their Dividend Yields Look Enticing
Asian Pay Television Trust
Hutchison Port Holdings Trust
StarHub Ltd
---
Singapore Stock #1
Asian Pay Television Trust (SGX: S7OU) is the first company on my list.
The trust's business currently centres around its investment in Taiwan Broadband Communications Group, a leading cable operator there. Asian Pay Television Trust's investment mandate, however, is wide-ranging. Its mandate is to "own, operate and maintain mature, cash generative pay-TV and broadband businesses in Taiwan, Hong Kong, Japan and Singapore".
Of late, Asian Pay Television Trust has been hit by challenging business conditions in Taiwan. Pricing pressure due to intense competition has impacted the entire cable TV and telecommunications industry on the island nation. 
Headwinds in the sector, together with the trust's high level of borrowings, has caused its distribution per unit (DPU) to fall from 1.625 Singapore cents in the 2018 third-quarter to 0.3 Singapore cent from 2018 fourth-quarter onwards. Therefore, full-year DPU will come down from 5.175 Singapore cents in 2018 to 1.20 Singapore cents each for 2019 and 2020.
| Year | DPU (Singapore cents) |
| --- | --- |
| 2015 | 8.25 |
| 2016 | 6.50 |
| 2017 | 6.50 |
| 2018 | 5.175 |
| 2019 (projected) | 1.20 |
| 2020 (projected) | 1.20 |
As of 30 June 2019, Asian Pay Television Trust's net debt-to-EBITDA, which is a measure of leverage, was high at 7.9 times. Its interest cover, which shows the ability of a trust to pay interest on its borrowings, was low at 3.5 times. 
With a lower distribution payment, and hence cost savings, the trust plans to use its operating cash flows to fund capital expenditure and reduce its dependence on borrowings.
At Asian Pay Television Trust's current unit price of S$0.167, it has a distribution yield of 7.2% based on its projected DPU for 2019. The yield may look enticing, but due to poor business prospects and high debt load, I'm shunning Asian Pay Television Trust for now. 
Singapore Stock #2
I'm putting another business trust, Hutchison Port Holdings Trust (SGX: NS8U), on my list. The container port business trust right now has a trailing distribution yield of around 12% at its unit price of US$0.155. But I'm not banking on its high yield too, just like Asian Pay Television Trust. 
Hutchison Port Holdings Trust's distribution per unit (DPU) has been trending down – from 37.7 HK cents in 2011 to just 17 HK cents in 2018.
The following shows the DPU trend over the past five years: 
| Year | DPU (HK cents) |
| --- | --- |
| 2014 | 41.0 |
| 2015 | 34.4 |
| 2016 | 30.6 |
| 2017 | 20.6 |
| 2018 | 17.0 |
For its 2019 second-quarter, DPU continued its free fall, declining by around 30% from 8.52 HK cents to 6.00 HK cents. This came on the back of quarterly revenue decreasing by 1.4% to HK$2.75 billion and net profit tumbling 19.7% to HK$136.5 million. 
The poor showing did stop in the third quarter of 2019, where net profit fell 2.9% year-on-year to HK$232.5 million. Even though the decline in net profit was smaller in percentage terms and there was an improvement in its latest earnings as compared to the 2019 second-quarter, I'm still wary about Hutchison Port Holdings Trust's business given its weak business outlook. 
Looking ahead, Hutchison Port Holdings Trust said the following in its 2019 third-quarter earnings:
"Outbound cargoes to the US remained weak and slipped in the third quarter of 2019 amid trade dispute between the US and China. Whilst the bilateral trade talk between the US and China resumed, it is not expected the trade dispute can be fully resolved shortly and will continue to weigh on HPH Trust's performance. Given the uncertainties in the global trade outlook, HPH Trust management remains cautious about future cargo trends and will continue to adhere to cost discipline and efficiency improvements in order to face the challenges ahead."
Singapore Stock #3
Singapore's second-largest telco, StarHub Ltd (SGX: CC3), is the third company on my list.
As many would know, the telco industry in Singapore is facing intense competition, with Australia's TPG Telecom entering the fray earlier this year. 
StarHub's pay-TV business is not being spared either. It, too, is facing headwinds with stiff competition from over-the-top media services such as Netflix. With Apple's Apple TV+ just launching its services and Disney's Disney+ looking to start offering its services, StarHub's TV business might be hit further.  
The industry headwinds have caused StarHub's net profit to fall over the years, as seen below: 
| Year | Net profit (S$' million) |
| --- | --- |
| 2014 | 370.5 |
| 2015 | 372.3 |
| 2016 | 341.4 |
| 2017 | 272.9 |
| 2018 | 201.7 |
With the steep fall in profitability, dividends inevitably have to be cut.
From 2019, StarHub has changed its dividend policy; it intends to pay out at least 80% of net profit (adjusted for one-off items) as a dividend. For 2019, StarHub plans to pay a total dividend of at least 9.0 Singapore cents per share, divided into 2.25 Singapore cents per share each quarter. Any payment above 9.0 Singapore cents, corresponding to the new dividend policy, would be paid out in the fourth quarter.
| Year | Dividend per share (Singapore cents) |
| --- | --- |
| 2014 | 20.0 |
| 2015 | 20.0 |
| 2016 | 20.0 |
| 2017 | 16.0 |
| 2018 | 16.0 |
| 2019 (projected) | 9.0 |
The drop in earnings, coupled with its lower dividend policy, makes me think twice (or even more) about StarHub's business prospects going into 2020. 
At StarHub's share price of $1.30, it has a trailing price-to-earnings ratio of around 14 and a dividend yield of 6.9% based on the 9.0 Singapore cents per share dividend payout.
Want More In-Depth Analysis And Discussion?
Why not check out Seedly's QnA and participate in the lively discussion surrounding stocks!
The information provided by Seedly serves as an educational piece and is not intended to be personalised investment advice. ​Readers should always do their own due diligence and consider their financial goals before getting into any investment. The writer may have a vested interest in some of the companies mentioned.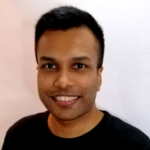 About Sudhan P
It isn't fair competition when only one company in the world makes Monopoly. But I love investing in monopolies. Before joining the Seedly hood, I had the chance to co-author a Singapore-themed investment book – "Invest Lah! The Average Joe's Guide To Investing" – and work at The Motley Fool Singapore as an
analyst
.
You can contribute your thoughts like Sudhan P
here.