How To Recover Borrowed Money From Family or Friends
Your fingers tremble as you scroll to their name on WhatsApp.
"Jialat. Still single tick."
Disappointed, you start to recall the days where it was you and your bro against the world.
At least… until you lent him that $10,000.
You might have been approached by a loved one to lend them some money to tide through a personal crisis.
Even though there are many institutions out there providing loans, seeking help from someone close would always be more convenient.
While it's easy to say "Never lend money to friends!", it is often easier said than done.
Lending money to a family member or friend is always a tricky situation, as it may end up ruining a relationship.
While hurting a relationship is bad enough, losing money in the process is like another kick in the gut.
Well.
You might be losing a friend, but you don't have to lose your money.
Here are some steps you can take to recover your money!
Note: It is usually only worthwhile to seek legal intervention if the sum is significant. If your friend has borrowed $500, it might not be worth going through legal proceedings.
Methods to Recover Borrowed Money
There are three general methods of recovering your money.
We would advise starting from the first method, and then move towards the next if the debtor fails to agree on the previous method.
1. Private Negotiations
2. Legal Recourse
3. Starting a Civil Suit
1. Private Negotiations and Debt Collection
If your debtor does not have any money to pay you with, private negotiations might be more cost-effective.
This is because commencing legal proceedings are often expensive.
Individuals can, however, seek free legal advice to get a practical assessment of the case.
If possible, both parties should come up with a repayment schedule that has been negotiated and agreed upon.
If you are not comfortable with performing the debt collection, there are other methods to facilitate this.
One way for debt collection would be the use of licensed debt collectors.
Contrary to popular belief, there are licensed debt collectors that DO NOT function as loansharks.
In fact, legal actions can be taken if there is any illegal conduct by these debt collectors.
The Credit Collection Association of Singapore (CCAS) is also in place to ensure the behaviour of their members are based on the highest professional and ethical standards.
As such, one might want to approach the companies under CCAS to assist with debt collection processes.
That being said, there are companies that are not on this list and are licensed.
Please do your due diligence before approaching any of these firms!
Also, individuals can engage these debt collection firms to assist with the negotiation of payment plans.
Do note that a proof of debt has to be presented, including handwritten notes or WhatsApp conversations.
As for debt amounts more than $15,000 (now raised to $60,000 due to COVID-19), bankruptcy proceedings can be an option.
As bankruptcy imposes personal restrictions, this might nudge the debtor to pay up as soon as he can.
2. Legal Recourse
If the following steps above are unsuccessful, one can seek legal recourse, especially if the sum of money is significant.
If a lawyer has been engaged, a letter of demand can be issued to the debtor.
A letter of demand is a written letter which lists the demands of the sender for the recipient to comply with.
It usually comes with a threat of legal actions if the recipient does not fulfill the listed demands within a stated period of time.
If the letter is ignored, legal proceedings can be commenced to recover the debt.
Legal proceedings does not necessarily mean leading up to a court trial.
If the debt is straightforward, a trial may be avoided.
Mediation could be a method for dispute resolution, and is definitely a less ugly manner to negotiate for a settlement agreement.
Mediation would not only save time and money, but also allow for the case to remain private and confidential.
3. Starting a Civil Suit
If the situation gets out of hand, it might have to become a civil litigation suit.
At this stage, it essentially means that you are suing your friend or family member.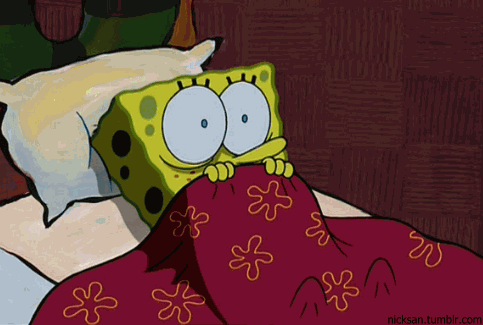 Well… let's not hope that we have to reach this stage.
But sometimes, things do get a little ugly (especially with matters like money).
To begin a civil action, a claim document called the Writ of Summons has to be filed and processed by the court.
The Writ is filed as a suit in the District Court (DC) or Magistrate's Court (MC), depending on the amount of the claim.
| | |
| --- | --- |
| Magistrate's Court (MC) | Claim is $60,000 or less |
| District Court (DC) | Claim is more than $60,000; up to $250,000. |
| High Court | Claim is more than $250,000 |
If this happens, the defendant (your friend/family member) can choose whether to defend the lawsuit.
In a case where he/she chooses not to defend, the judge would decide on this case without the appearance of the defendant.
This case would then proceed as a trial.
Depending on the type of judgment awarded and the available assets of the debtor, enforcement methods such as bankruptcy or writs of possession might be used.
---
Tips When Lending Money To People
All of us would definitely wish to avoid taking legal action towards our own loved ones.
To prevent such a tragic ending to things, there are a few things to take note of when we lend money to our friends and family.
One way is to ensure that there is clear documentation of the lending of money, to allow better follow-ups in the future.
Some pointers you can take note when you draft your message could include:
The identities of the parties involved
The payment frequency
Date of payment
Method of payment
Applicable interest
An IOU ("I Owe You") can also be drafted if both parties are agreeable.
An example of an IOU would be as follows:
An IOU agreement would clearly state what was agreed, and this would be a great source when the instigating of a debt recovery process is required.
It is understandable however that not everyone would be agreeable to signing such an agreement as it would show a lack of trust to some.
Which might cause something like:
"Eh brother, you don't believe I will pay back is it?"
If you're someone who is worried about such a situation, we advise that you to lend money that you feel you can afford to lose.
If not, there are also various personal loans provided by banks you can recommend to the borrower, with some allowing deferment due to the current economic climate.
About Xue Miao
A
millennial
who is learning to adult. She doesn't believe in the rat race and hopes to live on a farm someday.
You can contribute your thoughts like Xue Miao
here.