How To Ask For Money Back Politely From Friends Or Family
Xue Miao
●
Your fingers tremble as you scroll to their name on WhatsApp.
"Jialat. Still single tick."
Disappointed, you start to recall the days when it was you and your bro against the world.
At least… until you lent him that $10,000.
You might have been approached by a loved one to lend them some money to tide them through a personal crisis.
Even though many institutions provide loans, seeking help from someone close would always be more convenient.
While it's easy to say, "Never lend money to friends!" it is often easier said than done.
Lending money to a family member or friend is always tricky, as it may ruin a relationship.
While hurting a relationship is bad enough, losing money in the process is like another kick in the gut.
Well.
You might lose a friend, but you don't have to lose your money.
Here are some steps you can take to recover your money!
Note: It is usually only worthwhile to seek legal intervention if the sum is significant. If your friend has borrowed $500, it might not be worth going through legal proceedings.
---
TL;DR: How To Ask For Money Back Politely From Friends Or Family
These are the methods which you should pursue progressively.
Click to Teleport
1. Private Negotiations and Consider Engaging a Professional Credit Agency (Debt Collector)
2. Sending a Letter of Demand (LOD) as a Warning
4. Last Resort: Start Bankruptcy Proceedings Against Your Debtor
Bonus: Tips For Lending Money To People
Disclaimer: The information provided by Seedly serves as an educational piece and is not intended to be personalised legal advice. If you require any legal advice do consult a suitably qualified lawyer.
---
1. Private Negotiations How To Remind Someone Politely That They Owe You Money
Private negotiations might be more cost-effective if your debtor has no money to repay their debt.
This is because commencing legal proceedings are often expensive.
Individuals can, however, seek free legal advice to get a practical assessment of the case.
If possible, both parties should devise a repayment schedule that has been negotiated and agreed upon.
If you are not comfortable with performing the debt collection, other methods exist to facilitate this.
Owe Money Pay Money (Legit): Consider Engaging a Professional Credit Agency (Debt Collector)
One way for debt collection would be to engage professional credit agencies or debt collectors as they are more commonly known.
Contrary to popular belief, there are licensed debt collectors are NOT loansharks.
In fact, legal action can be taken if these debt collectors do anything illegal during the debt-collecting process.
An important thing to note is that debt collectors in Singapore are not regulated.
It was not only recently that the Debt Collection Bill that was passed in Parliament last month (13 September 2022). Following the passing of the bill, debt collectors would be required to apply for a license and adhere to regulations in the near future.
But if you are looking to engage a debt collector, a good place to start will be the Credit Collection Association of Singapore (CCAS); a body dedicated to professional credit agencies.
The CCAS 'driven to establish a code of ethics for all agencies and to build a trusted reputation for adhering to the best practices in the profession.'
As such, you might want to approach CCAS members to assist with debt collection processes:
CCAS Member Name
CONTACT NUMBER
ADDRESS
Abacus Credit Management Pte Ltd
6511 1811
745 Lorong 5 Toa Payoh
#01-11 The Actuary
Singapore 319455
Experian Credit Services Singapore Pte Ltd
6320 1900
10 Kallang Avenue
#14-18 Aperia Tower 2
Singapore 339510
Equitasasia Pte Ltd
6521 6789
51 Anson Road
#12-51 Anson Centre
Singapore 079904
I-Credit Pte Ltd
6858 1285
82 Geylang Lorong 23
#05-02 Atrix
Singapore 388409
Collectius CMS (S) Pte Ltd
6873 8955/ 8966
1 Changi Business Park
#02-16 Plaza 8@CBP
Singapore 486036
Pinnacle Credit Services Pte Ltd
6597 6380/ 6388
1 Sims Lane #03-05/06 One Sims Lane Singapore 387355
Recoveries Management Pte Ltd
6398 1238
101A Upper Cross Street
#10-15 People's Park Centre
Singapore 058358
Thomas Carlington & Associates Pte Ltd
6220 6962
33 Ubi Ave 3 Vertex Tower B
#07-23 Singapore 408868
Clyde & Co Clasis Singapore Pte Ltd
6544 6500
12 Marina Boulevard #30-03, Tower 3, Marina Bay Financial Centre, Singapore 018982
Please do your due diligence before approaching any of these firms!
Also, individuals can engage these debt collection firms to assist with the negotiation of payment plans.
Do note that proof of debt has to be presented, including handwritten notes or WhatsApp conversations.
2. How Do You Politely Ask for Money Example? Send a Letter of Demand (LOD) as a Warning
If the above steps are unsuccessful, one can issue a letter of demand (LOD) to their debtor.
A LOD serves as a warning to the debtor of the claimant's intent to commence legal proceedings if the claimant's list of demands are not met before a stated deadline.
It is important to note that a LOD is NOT actually a formal court document. But it can be presented in court as evidence that the claimant is trying to settle the matter with the debtor.
If the letter is ignored or the demands are not met before the stated deadline, legal proceedings can be commenced to recover the debt.
Legal proceedings do not necessarily mean leading up to a court trial. If the debtor agrees to the claimant's conditions, a costly trial may be avoided.
The claimant can also choose to pursue alternative courses of action or drop the matter after sending the LOD.
An example of an alternative course of action would be mediation, a method for dispute resolution and is definitely a less ugly manner to negotiate a settlement agreement.
Mediation would save time and money and allow the case to remain private and confidential.
3. How Do You Politely Ask Someone for Money Back: Start a Civil Suit
If the situation gets out of hand, the claimant might want to file a civil litigation suit and commence legal proceedings. This can actually be done without sending a LOD beforehand.
At this stage, it means you are starting a civil claim against your friend or family member.
FYI: According to the Singapore Courts, 'a civil action begins when a party (the claimant) files a claim document called an originating process against another party (the defendant). This document can either be an originating claim (OC) or an originating application (OA), depending on the nature of the case.'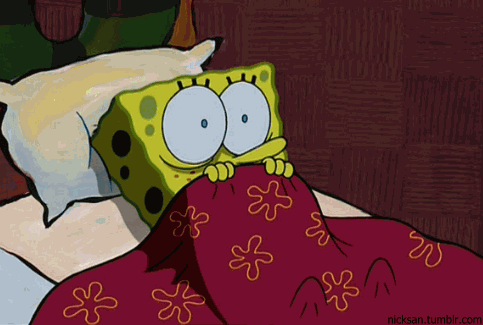 Well… let's not hope that we have to reach this stage.
But sometimes, things get a little ugly (especially with money).
If you would like to file a civil claim to get back your money in Singapore's courts, the table below shows the processes you have to follow and the conditions that apply:
Magistrate's Court (MC)

The claim is $60,000 or less

District Court (DC)

The claim is between $60,000 to $250,000

For road traffic accident claims or claims for personal injuries arising out of industrial accidents, and all parties to the case need to consent for the simplified civil process to apply, the claim amount Has to be between $60,000 and $500,000

High Court

The claim is more than $250,000

For road traffic accident claims or claims for personal injuries arising out of industrial accidents, the claim amount needs to be more than $500,000
FYI: these regulations are effective from 1 April 2022.
If this happens, the defendant (your friend/family member) can choose whether to defend the lawsuit.
If he/she chooses not to defend themself, the judge would decide on this case without the defendant's appearance.
This case would then proceed as a trial.
Depending on the type of judgment awarded and the available assets of the debtor, enforcement methods such as bankruptcy or writs of possession might be used.
4. Last Resort: Start Bankruptcy Proceedings Against Your Debtor
If methods one to three do not work. You might want to consider bankruptcy proceedings against your debtor when all other debt recovery options have been exhausted.
According to the Singapore Courts (The Judiciary), you can file bankruptcy proceedings against your debtor if you are owed more than $15,000 and the relevant conditions and requirements under Sections 307, 310, 311, 312 and 313 of the Insolvency, Restructuring and Dissolution Act (IRDA) are met.
Generally, you can file a bankruptcy application against an individual (or firm) if they satisfy both of these criteria:
They owe you at least $15,000 and are unable to repay the amount
The individual (or at least one of the partners in the firm) satisfies at least one of the following conditions:

Is domiciled in Singapore. This means they treat Singapore as their permanent home
Has property in Singapore
Has, at any time within the period of one year immediately before the date of the application, been ordinarily resident or has had a place of residence in Singapore
Has, at any time within the period of one year immediately before the date of the application, carried on business in Singapore.
But do note that commencing bankruptcy proceedings will not guarantee the full recovery of the debts owed.
The Singapore Courts also advise you to consider these factors before commencing bankruptcy proceedings:
The cost of bankruptcy proceedings
The loss of interest on the principal sum owed after the making of the Bankruptcy Order
The low likelihood of recovering debts in full
After the bankrupt's discharge from bankruptcy, debts which are not fully settled will be extinguished and creditors will not be able to further pursue the debts.
(There are certain types of debts which will not be extinguished e.g. Debts owed to the Singapore Government that remain unpaid will not be extinguished even after the bankrupt's discharge from bankruptcy).
FYI: these regulations are effective from 1 April 2022.
---
Tips For Lending Money To People
All of us would definitely wish to avoid taking legal action towards our own loved ones.
To prevent such a tragic ending to things, there are a few things to take note of when we lend money to our friends and family.
One way is to ensure that there is clear documentation of the lending of money to allow better follow-ups in the future.
Some pointers you can take note of when you draft your message could include:
The identities of the parties involved
The payment frequency
Date of payment
Method of payment
Applicable interest.
An IOU ("I Owe You") can also be drafted if both parties are agreeable.
An example of an IOU would be as follows:
An IOU agreement would clearly state what was agreed, which would be a great source when instigating a debt recovery process is required.
It is understandable, however, that not everyone would be agreeable to signing such an agreement as it would show a lack of trust to some.
Which might cause something like:
"Eh brother, you don't believe I will pay back is it?"
If you're worried about such a situation, we advise you to lend money you feel you can afford to lose.
If not, there are also various personal loans provided by banks you can recommend to the borrower.
Read More
About Xue Miao
A
millennial
who is learning to adult. She doesn't believe in the rat race and hopes to live on a farm someday.
You can contribute your thoughts like Xue Miao
here.