Mystery Buyer Buys Luxury Condo in Orchard for S$293 Million: Here is What You Can Buy With That Amount
Joel Koh
●
I remember watching the movie Crazy Rich Asians (loosely based on the author Kevin Kwan's life) three years ago and thinking to myself.
This can't all be real. How rich are the people in Singapore really?
Turns out the movie is more realistic than I thought.
According to the UBS/PwC Billionaires insights report published in October 2020, Singapore has a total of 25 billionaires.
These billionaires in Singapore are part of the Asia-Pacific billionaires club which is 831 billionaires strong and makes up about 38 per cent of the total number of billionaires in the world.
Their total wealth adds up to about US$3.3 trillion (S$4.49 trillion), with the average billionaire worth about US$4 billion.
This probably explains the latest news from EdgeProp where a single buyer (believed to be a Chinese family) bought all 20 units of the ultra-luxury condominium EDEN at 2 Draycott Park.
P.S. the sale will be completed by 26 May 2021, subject to the fulfilment of the purchase agreements, says Swire Properties in a statement.
This single buyer bought the entire building you see here for a cool S$293 million.
Which got me thinking. How much can you buy with this outrageous sum of money?
Put on your most atas (Malay for sophisticated or elegant) pair of sunglasses, you may be blinded by what this amount can buy.
Artwork images source: Sethlui, Teo Yu Siang, Tesla.
---
TL;DR: Single Buyer Snaps Up Entire EDEN Condo For $293 Million: Here is What You Can Buy in Singapore With That Amount
| Item (Units) | Single Unit Cost (SGD) | What S$293 Million Can Buy (Units) |
| --- | --- | --- |
| Lifetime Supply of Economical Rice | $366,170 | 800 |
| Tengah Four Room BTO (May Launch) | $290,000 | 1,010 |
| Freehold Condo | $1.08 million  | 271 |
| Tesla Model 3 Standard Range | $158,900 | 1844 |
| Raise a Child & Send Them to University | $285,500 | 1,026 |
| Enhanced Retirement Sum For Seniors | $271,500 | 1,079 |
| Budget 2021 Household Support Package | $900 million | 1/3 |
---
1. Lifetime Supply of Economical Rice (Cai Png) For 795 People
Economical rice, economy rice, mixed vegetable rice, or otherwise better known locally as cai png (Hokkien: vegetable rice; literally) is arguably the quintessential Singaporean meal.
It's a meal that is widely accessible to the majority of Singaporeans and can be found in almost every hawker centre or food court.
S$4 gets you a hearty serving of rice, one meat and two vegetables that are prepared and ready to go at a moment's notice.
Given that the average life expectancy of Singaporeans is 83.6 years old, S$293 million can buy a lifetime supply of Cai Png which costs about $366,200. for 800 people!
*Assuming the average person eats Cai Png for three meals a day ($12) every day (365 days) for 83.6 years (12x365x83.6= $366,168).
Granted 800 people might not seem like much.
But, it matters for the 10.4 per cent of households in Singapore that have experienced food insecurity at least once in the past year!
2. 1,001 Four-Room HDB BTO Flats
Now that food is settled, let's take a look at housing.
According to the latest data from SingStat, the majority (78.7 per cent) of people in Singapore live in Housing and Development Board (HDB) flats.
Whereas the most popular HDB flats are the four-room HDB flats where 31.6 per cent of people in Singapore reside in.
This leads me to the latest May 2021 HDB Build-To-Order launch where a four-room flat in a non-mature estate like Tengah would cost S$290,000.
That would mean that S$293 million can buy 1,010 four-room HDB flats which are often the first homes for the average Singaporean household!
3. 271 Freehold Condos in Singapore
What if you want something a bit more atas.
Well if we think in terms of freehold condominiums, you still can buy quite a substantial amount.
You will need to shell out an average of about S$1.08 million for the lower band of some freehold condos in Singapore.
Name of Property
Area
Price PSF
Price
(as at Dec 2020)
Bukit 828
Upper Bukit Timah
S$1,585 to S$1,746.25
S$795,000 to S$2.04 million
The Midas
Balestier/Geylang
S$960 to S$1,039
S$785,000 to S$1.73 million
8M Residences
East Coast
S$2,129 to S$2,226
S$1,100,000 to S$3.5 million
Casa Cambio
Serangoon/Thomson
S$1,351 to S$1,500
S$670,000 to S$1.7 million
The Petals
Dairy Farm/Bukit Panjang
S$908 to S$1,134
S$975,000 to S$2.7 million
Source: PropertyGuru
This means that you can only buy about 271 freehold condos.
4. 1,844 Tesla Model 3s (Standard Range)
What about transport?
Well, since Singapore is moving towards electric vehicles and a more green future, you won't want to be caught in a gas-guzzling car.
So let's take a look at how much it costs to own an electric car in Singapore.
And since most of them are priced in the same range, you will want something with the cool factor like the Tesla Model 3 Standard Range which goes for about S$158,900 (including COE).
This means that you can buy about 1,844 standard range Tesla Model 3s!
5. Raise 1,026 Children And Send Them to University
Well, what other crazy things can you buy with this amount?
Well, we all know that the amount you need to raise a child in Singapore is crazily expensive.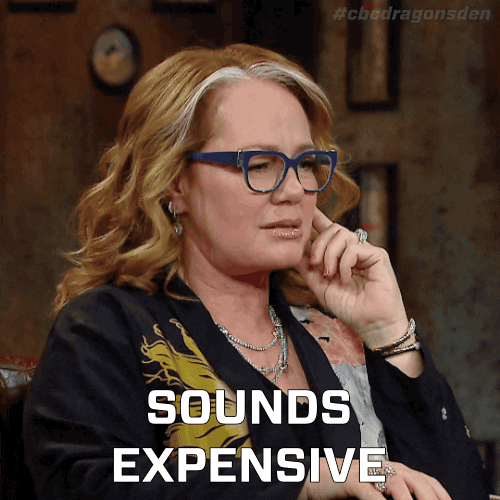 We estimated that you will be spending about $285,500 to raise a child from birth to university.
| Stages | Amount Spent |
| --- | --- |
| Pregnancy & Child Birth | $13,006 |
| Infant Years | $31,541 |
| Toddler Years | $27,292 |
| Primary School | $68,541 |
| Secondary School | $50,267 |
| Pre-University | $24,876 |
| University | $69,945 |
| Total | $285,468 |
This means that with S$$293 million, you can comfortably raise 1,026 children and send them to university!
6. Fund The Retirement of 1,079 Seniors
This is the last part: retirement.
According to the Lee Kuan Yew School of Public Policy, Singapore seniors need at least S$1,379 a month to meet their basic needs.
But for a more comfortable retirement, you will want to have a bit more.
Take the Central Provident Fund (CPF) Life scheme for example.
If you managed to save the Enhanced Retirement Sum (ERS) of S$271,500 by 55, you will receive about S$2,105 a month when you hit 65 years of age!
This means that you will be able to fund the retirements of 1,079 seniors with S$293 million.
7. Fund One-Third of The Singapore Budget 2021 Household Support Package
We are still in the midst of fighting COVID-19.
Since the outbreak of the pandemic last year, there have been many people who still need assistance to survive in 2021.
This is why the government rolled out this Household Support Package for Singapore Budget 2021.
With S$293 million, you can fund about one-third of this budget where the money will go towards helping millions of Singaporeans.
Food For Thought
Well, I hope you were at the very least entertained by this article.
But here is some food for thought.
I am sure the single buyer (believed to be a Chinese family) who bought all 20 units of the ultra-luxury condominium EDEN at 2 Draycott Park acquired their wealth by some combination of hard work, luck, or maybe some less desirable means.
No one knows.
But whatever the source of their wealth, you might want to think if anyone really needs or deserves that amount of money?
As you can tell from the items in this list, this money can go some way to help many people to live good lives in Singapore.
But, it was funnelled towards buying an entire building that benefits just a few.
That is the world we live in today.
About Joel Koh
History student turned
writer
at Seedly. Before you ask, not a teacher. I hope to help people make better financial decisions and not let money control them.
You can contribute your thoughts like Joel Koh
here.