Hooray! 
Minister Chan Chun Sing just announced that the Singapore Tourism Board will issue $100 in digital vouchers to every eligible Singapore.
This would complement the SingapoRediscovers campaign, which aims to boost the tourism sector by getting Singaporeans to #supportlocal.
These SingapoRediscovers vouchers can be used for staycations, tickets to leisure attractions and local tours.
A total of $320 million worth of vouchers will be given out.
Hello, discounts and fun at subsidised rates!
Who Is Eligible?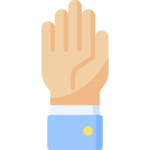 You will get these vouchers (which will come in denominations of $10) as long as you are:
For those who are below 18, eligible Singaporeans could purchase subsidised tickets on their behalf, up to six tickets for attractions and tours (each at $10 off).
Permanent residents will not be eligible for this.
When Will I Receive It?
These digital vouchers will be available from December onwards.
They will be valid for seven months, from December 2020 to End-June 2021, and Singaporeans would need their SingPass details to access them.
What Can I Use It For?
The SingapoRediscover vouchers can be used at all licensed hotels, leisure attractions and on local tours that have been approved by the Singapore Tourism Board to resume operations.
As of now, there are 214 hotels, 40 attractions and 438 tour itineraries that have resumed operations with safe management measures in place.
These include popular touristy spots such as Universal Studios Singapore, our wildlife parks as well as hotels in Sentosa.
With more places getting approved by STB to resume operations, there would probably be even more extensive list for us to choose from, by the time we receive these vouchers.
Given how the previous SingapoRediscovers campaign is already dishing out lots of local deals, I'm already looking forward to stacking these discounts…
Please excuse me while I imagine myself lounging at one of these hotels at an irresistibly wallet-friendly rate. 🤩
How Are These Attractions Dealing With the COVID-19 Situation?
Tourist attractions are currently restricted to operate at 25% of their operating capacity.
Eligible attractions would be able to increase their operating capacities to 50%.
With operators complying to safe management measures, there will also be a gradual scale-up of capacity for events such as outdoor shows, from 50 to 250 pax.
This would make it easier for us to visit these spaces with our families and friends.
Nevertheless, measures such as safe distancing and maintaining high standards of cleanliness and hygiene are crucial as
SingapoRediscover Campaign and Vouchers for Singaporeans
Personally, I find the SingapoRediscover campaign and tourism vouchers a very heartening initiative to encourage Singaporeans to help boost our tourism and hospitality sector.
Also hoping that Singaporeans would use this opportunity to slow down, explore, or for the lack of a better word, rediscover interesting parts of Singapore that we tend to miss out.
These deals and discounts would also be perfect for any family outings, or for anyone who's seeking a relaxing to just chillax and unwind.
I mean, who can say no to free money or discounted lepak sessions, right? 😏
About Xue Miao
A
millennial
who is learning to adult. She doesn't believe in the rat race and hopes to live on a farm someday.
You can contribute your thoughts like Xue Miao
here.